Uncategorized
Preserving History: The Kaetha Mela Family Memorial Fund of the Jewish Foundation of Memphis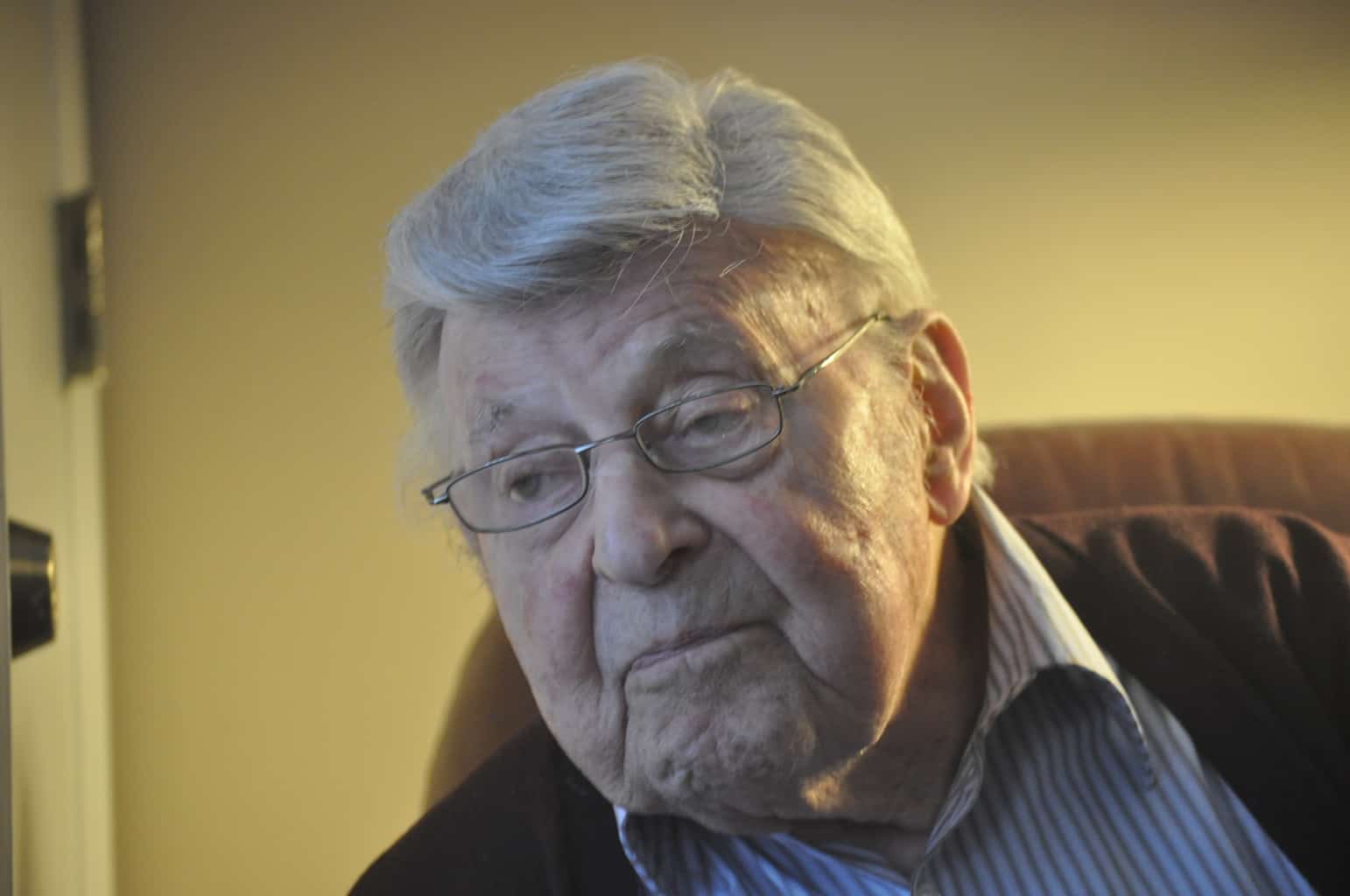 "That goes back a long time," Curt Ward said, examining the faded pledge card from 1956, showing a $3 pledge made the Jewish Welfare Fund, the predecessor organization to Memphis Jewish Federation.
Mr. Ward was at the Jewish Community Partners office to finalize a fund agreement that would establish an endowment at the Jewish Foundation of Memphis to provide an annual grant to Memphis Jewish Federation for our annual Holocaust Art & Essay competition.
The Kaetha Mela Family Memorial Fund of the Jewish Foundation of Memphis will provide an annual grant for prize money for art and essay winners, ensuring the competition continues for the next generations of Mid-South students. With its focus on bringing real stories from the Holocaust into the light and back into living memory, the annual contest preserves the horrors of the Holocaust and prevents young people from forgetting.
"The Holocaust generation is practically gone," said Mr. Ward. "With the rising of the extreme right, and antisemitism all over the world, our lives seem extremely dangerous. There was something that was slumbering, that was always slumbering. It's inborn and it's coming out again in Germany, in Europe, in America."
Born more than a century ago in Frankfurt, Germany, Mr. Ward came to the U.S. in 1937, when it became clear that Germany was dangerous. He served in the US Army, stationed in Europe as the war came to an end. His command of English, French, and German made him invaluable as the reach of the German Army spread and slowly receded under unrelenting pressure from Allied forces. When Belgium was liberated, he sped there in a Jeep.
"For a long time, I did not talk about it, because I felt responsible," he said. "I was in service at that time in France, and several members of my family were deported shortly before Belgium was liberated. I went to look for my family. I found my mother, my brother and his wife. But my sister, her husband, and daughter had died at Auschwitz."
Having made an annual gift across seven decades, Curt Ward is one of Federation's longest-serving supporters. Now, with his endowment of the Holocaust Art & Essay Contest, he helps preserve a meaningful piece of Jewish Memphis while honoring his beloved family.
"I met Curt and Hedi, of blessed memory, 15 years ago through their work with the Foundation. I have deep respect for him," said Sheri Gadberry, JCP's Director of Operations. "Curt goes out of his way to make an impact through his philanthropy. He's kind, thoughtful, has the most interesting stories, and a profound love for life and compassion for other people."
Memorial Endowment Funds of the Jewish Foundation of Memphis
With the passing of a loved one, families often turn to tzedakah to honor their memory and celebrate their lives. They may choose organizations that were meaningful, or choose a charity that invests in research of particular relevance to the family.
But in some cases, families want to establish a lasting legacy, something that lives in perpetuity. That's when they turn to the Jewish Foundation of Memphis. Over the years, Foundation has helped dozens of families honor a loved one by establishing a fund. Families choose the name of the fund, the organizations that receive grants, and can even name an advisory board to the fund. This unique offering has provided a way for families to create something meaningful and impactful.
1991total visits,3visits today