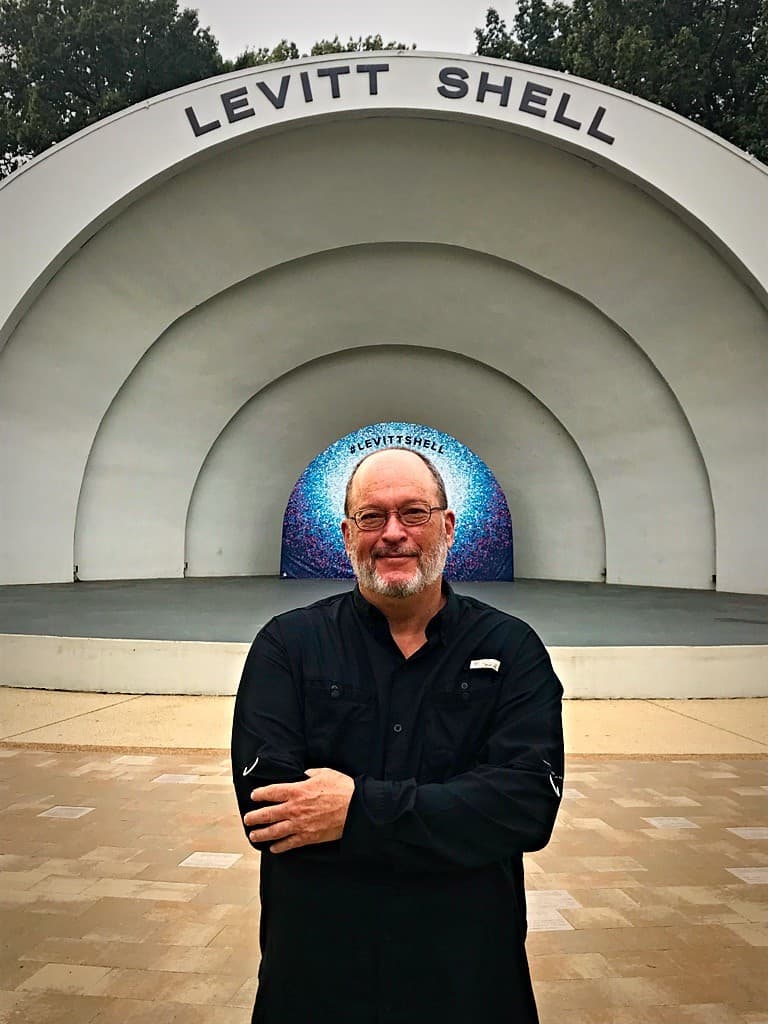 Interview and photo by Leah Goldman
Part of Memphis Jewish Federation's ongoing efforts to connect Memphis and Israel in meaningful ways, the 70 Faces of Memphis and Shoham project was designed to form real connections between the people of Jewish Memphis and the people of Shoham, Israel, Memphis's partner city through the Jewish Agency for Israel's Partnership 2Gether program. The project also serves as a way to connect Jewish Memphians to each other by showcasing their unique character and contributions to the community.
I'm a fourth-generation Memphian with a strong history with the Jewish community. I was on the board of the Federation for 20 years, the Temple Israel board, I helped start the Hillel, and I've been to Israel more than five times on young leadership missions.
Lately I've gotten more involved in civic opportunities, as I joined the board of the Levitt Shell and the Mississippi River Parks Partners, and I was the President of the Memphis Zoological Society and the Pink Palace Museum. I also chaired the renovation of the Lichterman Nature Center, which was named after my grandfather. The Levitt Shell is the project that I currently feel the closest to, although my first love will always be the Jewish Community Center.
When I got on board with the Shell, I had just sold the family business, Lichterman Shoe Company, which my father Herbert Lichterman started. I was a retired shoe salesman, so I didn't know about starting a performing arts center, but the Levitt Shell was the easiest thing I've ever sold in my life.
Everybody loved the Shell and had a memory, nobody wanted to see it torn down. By making the Shell free, we leveled the playing field. It's wonderful seeing people gather who otherwise wouldn't have met. Music is a wonderful way to do that.
Tikkun Olam is the basis for everything that I've wanted to do. I think joy in life is something that everyone is entitled to, so I make sure whatever organization I am part of has an equal access component, and I think inclusivity is a Jewish concept.
I studied with an Orthodox rabbi from Israel every Thursday morning for an hour. For over five years we held that sacred — it was 4 pm his time, and 8 am my time. It took us over two years to get through a book called the Kuzari. We would read and then argue and explain. I didn't agree with everything he said, but it's funny- when you're interested in something, that's not important. I learned more about Judaism than I ever had.
My Jewish values inspired my drive for community building, and the Levitt Shell is a joint effort from people all over Memphis. In 10 years, the Shell has become an iconic amenity in Memphis today. People who were considering living in Memphis but were in doubt reported back that when they came to the Shell, they decided this was the community they wanted and made decisions to move here. The Shell belongs to everyone. This is our Shell. This is our community.
2581total visits,3visits today
Tags:
70 Faces of Memphis
,
70 Faces of Memphis and Shoham
,
Barry Lichterman
,
Levitt Shell
,
Lichterman Memphis
,
Memphis Celebrates Israel at 70
,
Memphis Jewish Community
,
Memphis Jewish Federation
,
Memphis Jewish Foundation
,
Memphis Jewish life
,
Memphis Jewish Population
,
Memphis Jews
,
Memphis philanthropy
,
Memphis Shoham partnership
,
Memphis-Shoham