News, People
PJ Library marks a major milestone as it celebrates its 10th anniversary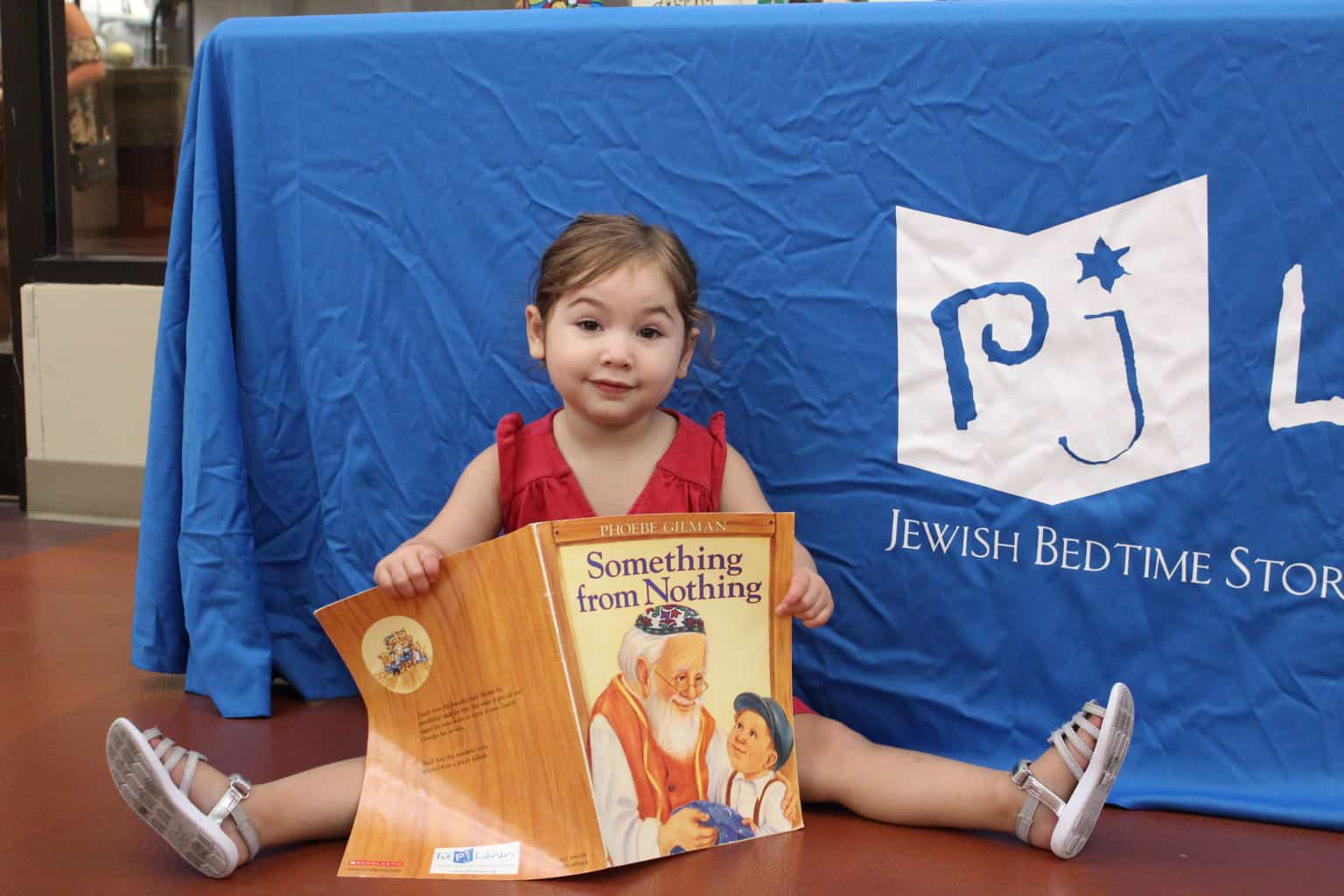 Ten years ago, about 100 Jewish children across Memphis started receiving books with high-quality Jewish content. Now, more than 800 children in Memphis have received free Jewish children's books each month through PJ Library.
"For the past decade, PJ library has helped shape my family's Jewish identity. We have seen new places, discussed new ideas, and created new traditions because of the books delivered to our home," said Rachel Goldberg, who started PJ Library in Memphis. "My oldest son was 9 months old when we started, and now, 10 years later, he still receives and reads PJ library books, thanks to PJ Our Way. I love that this program we adopted in its infancy is growing up with him."
Through PJ Library and PJ Our Way, books are sent to children ages six months through eleven years, with each book selected for high-quality content and age-level appropriateness.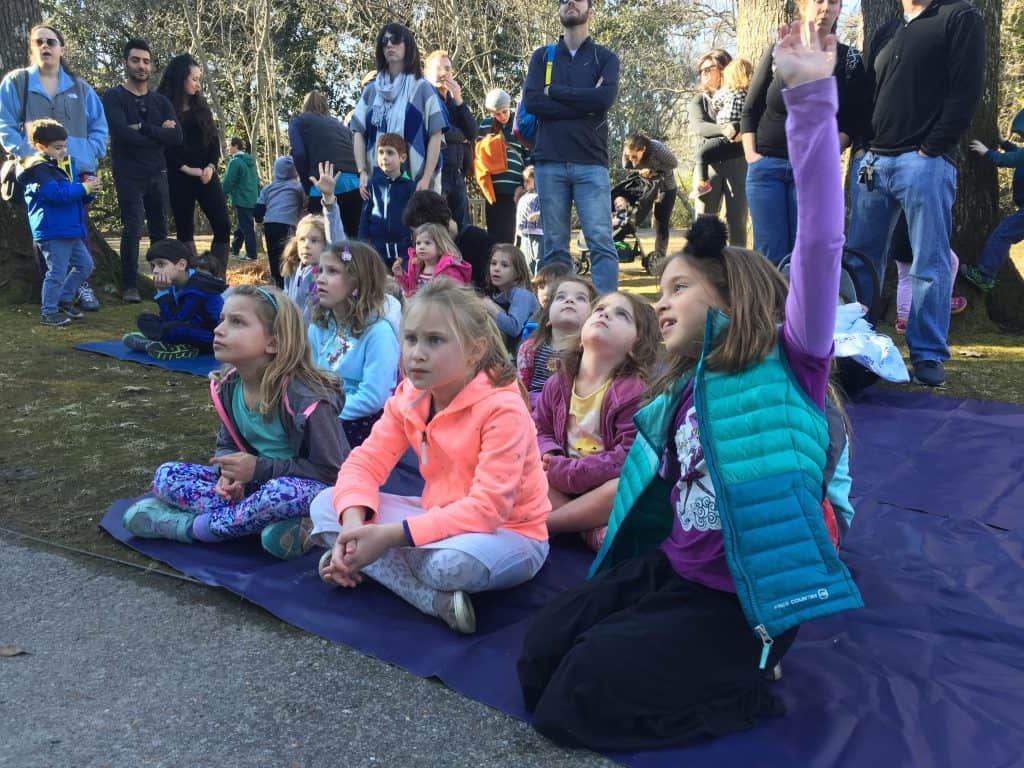 "My kids love getting PJ Library books," said Farryl Silver, a PJ parent of three young children. "They read their names on the envelopes and have become experts at opening the mail! The book about Grover visiting Israel is a fan fave during story time and no matter how many times we read it, my children always find something new to discuss. We have found this in each of the books we receive. PJ library helps create excitement around Judaism, and reinforces the importance of Jewish values my husband and I share. "
In addition to the books, Memphis Jewish Federation, which partners with the Harold Grinspoon Foundation to run the program in the area, provides families with opportunities to connect through events for younger children and their families, like the intergenerational concert with Nefesh Mountain at the Memphis Jewish Home and family gatherings at the Botanic Garden and Children's Museum of Memphis.
"PJ library is such an enormous gift. We love that books are delivered to our home that help us connect our three-year-old boys to the rich traditions within Judaism," said PJ parent Beverly Tsacoyianis. "The blessings of PJ library don't come just from the books though – we have loved the Midtown events PJ Library has hosted this past year, since those outings helped us meet other young families in the area."
PJ Library in Memphis continues to grow and reach new families. With more than 100 new enrollments in the past year and hundreds of families attending events, PJ Library is a powerful connector for local Jewish families.
"Since the program began, we've seen more young families engage with our Jewish community," said Laura Linder, president and CEO of Jewish Community Partners. "Each family's level of engagement in Judaism is different, and PJ Library helps make our texts and traditions accessible, particularly for those with interfaith backgrounds"
PJ Library is a natural invitation into the local community. Made possible in Memphis by a gift from the Billie and Joe Pierce family and Memphis Jewish Federation in partnership with the Harold Grinspoon Foundation, PJ Library connects new Memphis families with those who have been here for generations, helping to continually breathe new life into the Jewish community.
"PJ Library provides an organic segue into Jewish conversations between children and their parents, grandparents, or whoever is reading with that child. Whether it's a timely tale about Rosh Hashanah, a story inspiring kids to create their own tzedakah box, or a CD of Jewish songs to sing along with in the car, PJ Library fills a void and a need for the relaxed dialogue that occurs upon finishing a book or listening to a fun song. PJ Library demonstrates how to live a Jewish life without preaching to kids," said Billie Pierce, whose nine-year-old twins have received books from PJ Library since they were six months old.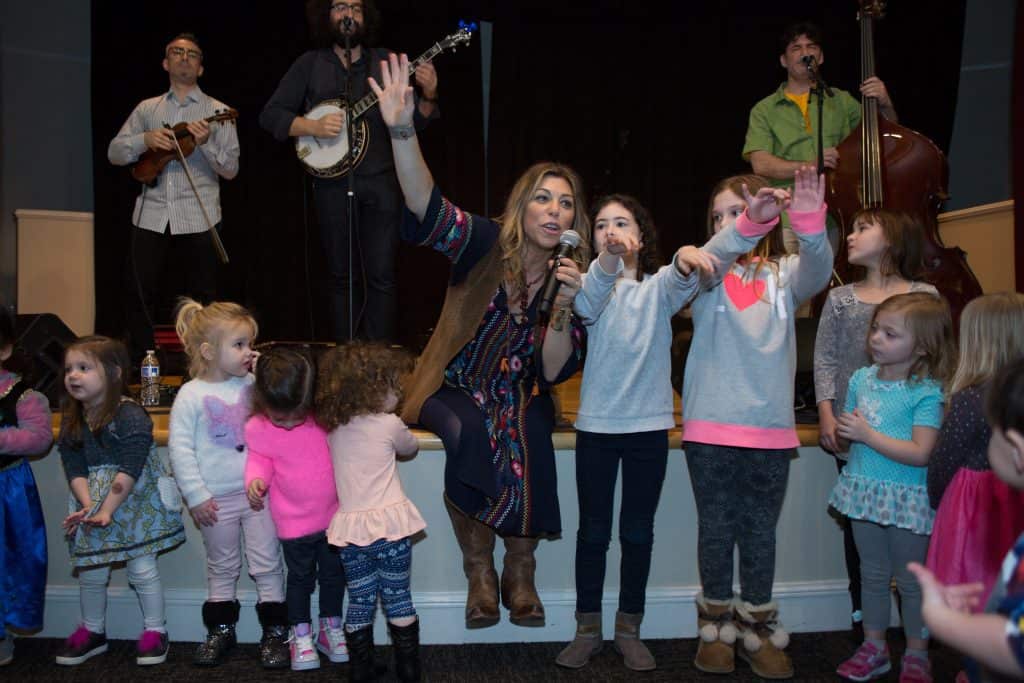 According to a recent survey, 96% of Memphis PJ Library families say the books help them have conversations about Jewish traditions, values, and customs with their children, with 81% saying they are more confident in having those conversations and engaging their children because of the program.
"As an interfaith family, we find that the books give us opportunities to talk about the differences and similarities between our family and others while also having fun with songs, rhymes, new words, stories, and colorful characters that add silliness and excitement to the rituals in a way that really keeps our kids (and us!) engaged," said Beverly.
The same survey finds that, in Memphis, 74% of PJ Library families attended events for Jewish families with young children hosted by PJ Library or another organization in the past year. The events, which families say they usually attended a few times a year, provide chances to socialize and participate collaborative activities. Eight in ten parents who attended events say they connected socially with other adults they met, and 78% say the programs made them interested in getting more connected to local Jewish activities, organizations, and people.
"As a PJ Library parent and Jewish educator, I am constantly amazed at the impact of this program on Jewish families," said Lauren Luskey Taube, who currently directs PJ Library in Memphis. "Kids and parents tell me all the time about their favorite books and Jewish traditions inspired by PJ Library. The program has grown significantly in the past ten years, and soon we'll launch even more exciting ways for young families to engage with their Judaism and one another!"
3829total visits,4visits today