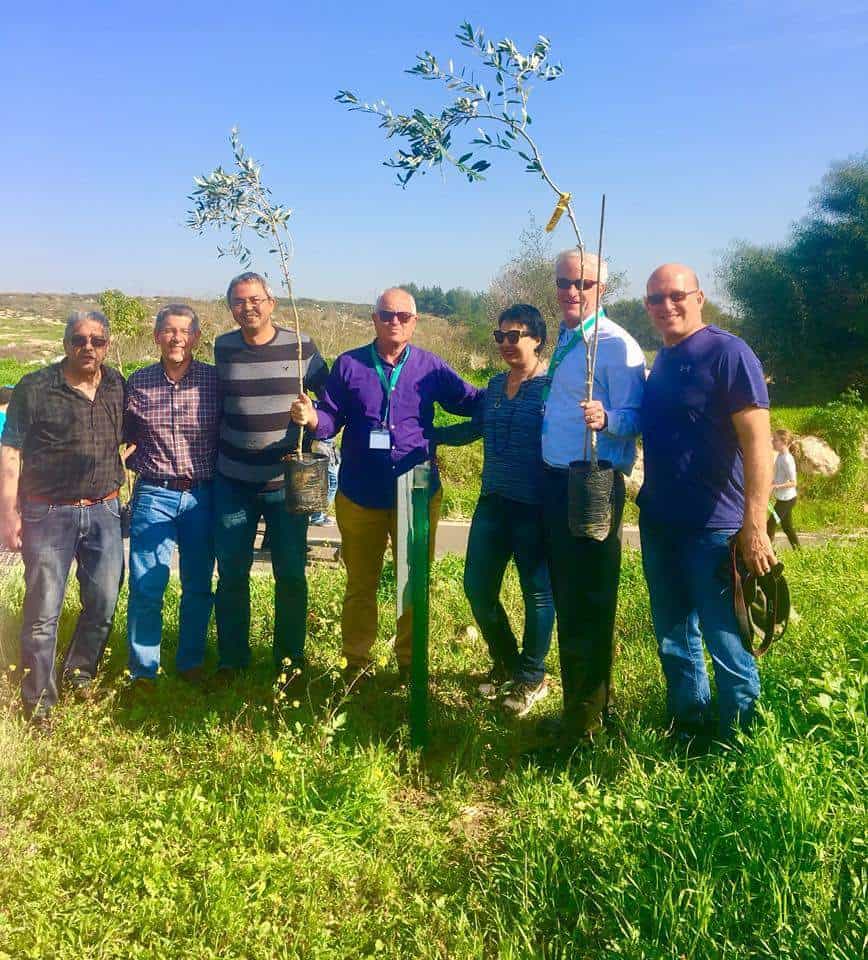 Members of our Memphis-Shoham Steering Committee are in Israel right now, meeting with their counterparts from our partner city, Shoham. Bluma Zuckerbrot-Finkelstein, our Director of Community Impact, sent these dispatches to us, along with the photos. You can see the full album of Memphis-Shoham Winter 2018 photos on Facebook. 
1
We opened our visit to Shoham with a gathering at the municipal building. Mayor Gil Livne welcomed us and joined us for the evening. Rabbi Rinat Sefania of Kehillat Shoham led us in a Tu B'Shvat Seder which concluded with singing and dancing. It was a wonderful evening reengaging with our friends in Shoham.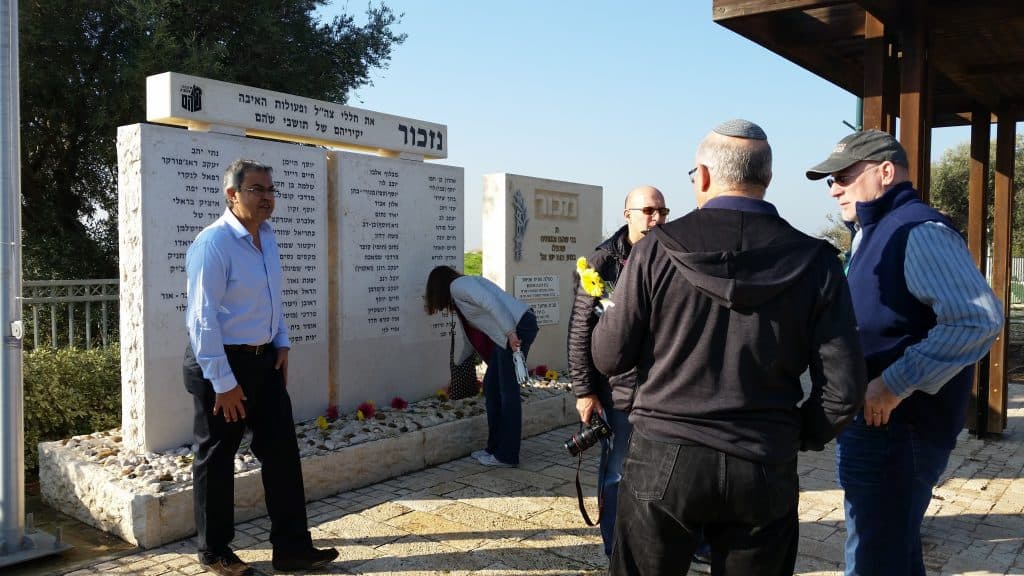 2
The day started with Mayor Gil Livne giving us a tour of Shoham. The first site we visited was a memorial to the fallen soldiers of Shoham. We then walked through their beautiful health club with swimming pools and state of the art fitness center.
Next up was Shoham's new industrial park. Because of its proximity to the airport and central location, Shoham has become a major Israeli logistics center. Hmm, that sounds familiar…But, in contrast to Memphis, Shoham's industrial park also contains an ancient archaeological site- the remains of a Byzantine-era church and burial cave.
After the short hike to the site, we visited Five Stones Winery, a new boutique winery in the area where David killed Goliath- hence the name, Five Stones. We sampled delicious wines while standing in the vineyard. What's extra special about this winery is that it got its start with a low-interest loan backed by our overseas partner, Jewish Agency for Israel (JAFI). With JAFI as a guarantor, the banks are more willing to lend to emerging businesses.
Following lunch in a cave at the Mony winery, we headed back to Shoham for our joint Steering Committee meeting.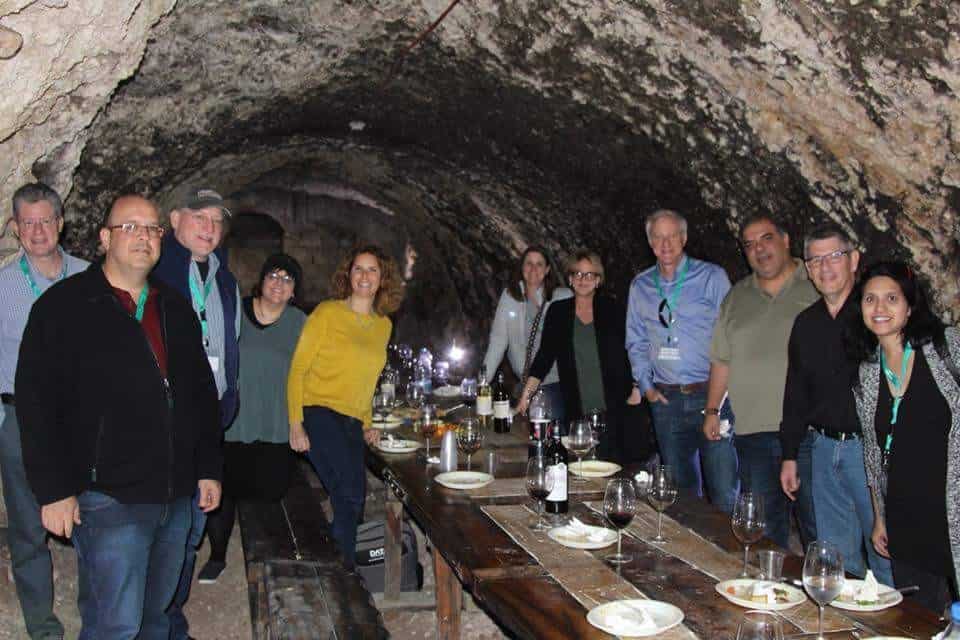 3
After wrapping up our business meeting on Friday morning, we had an enlightening workshop on Jewish peoplehood led by a Jewish Agency professional. Working in pairs, we had to decide whether our Judaism was covenantal, communitarian or cosmopolitan (or some combination thereof). We then had to stand in a triangle in the spot that best defines us.
We then set out to the Shoham Tu B'Shvat Festival, an incredible gathering of community members of all ages. After planting trees with the mayor we headed to the Shoham Forest for music and presentations.
We shared a beautiful Shabbat dinner together along with the spouses and children of our Shoham counterparts. Chief Rabbi of Shoham, Rabbi David Stav, addressed us at the end of the meal.
Saturday night we all gathered at the home of Shoham Steering Committee member Gidi Beery for an inspiring Havdalah.
It was a wrap. Our mission of strengthening people to people relationships was accomplished.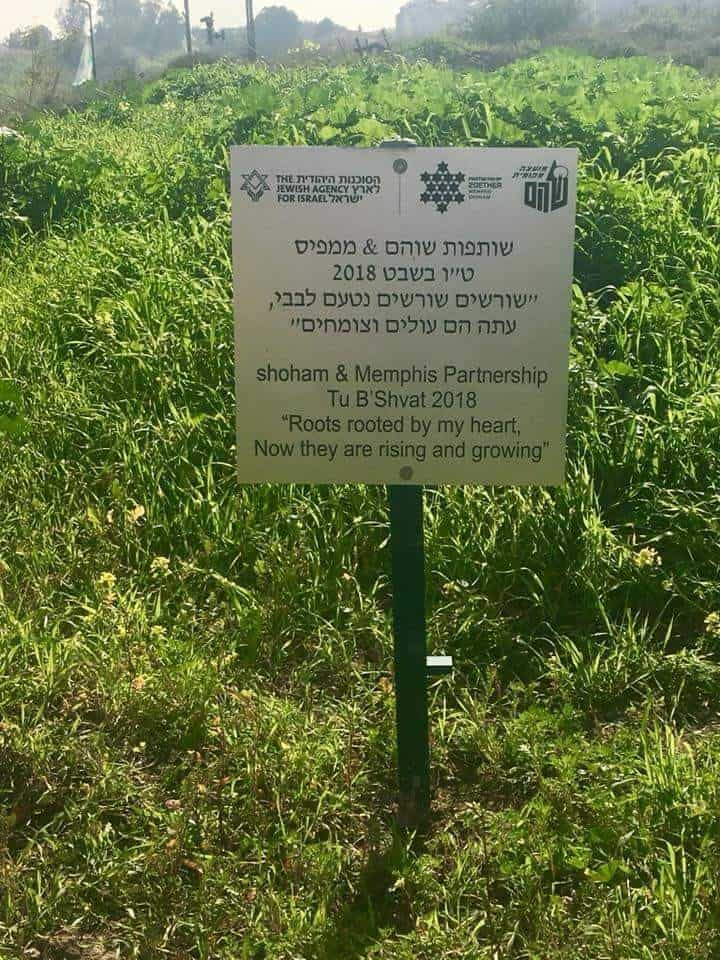 364total visits,1visits today
Tags:
JCP Memphis
,
Jewish Agency for Israel
,
Jewish Community Partners
,
Jewish Foundation of Memphis
,
Jewish Memphis
,
Memphis Celebrates Israel at 70
,
Memphis Jewish Community
,
Memphis Jewish Federation
,
Memphis Jewish life
,
Memphis Jewish Population
,
Memphis Jews
,
Memphis Shoham partnership
,
Memphis to Israel
,
Memphis to Jerusalem
,
Memphis-Shoham
,
Memphis/Shoham
,
Shoham Israel