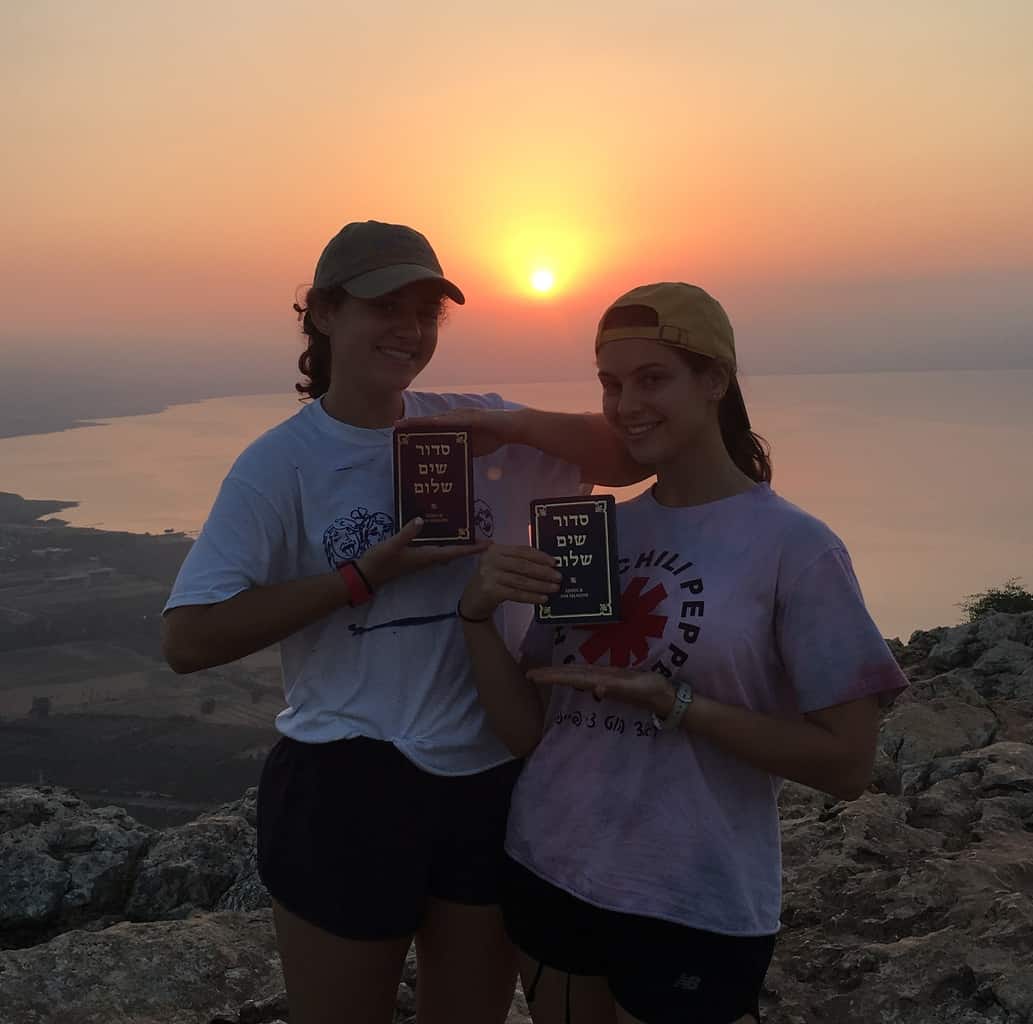 We're marking the 70th anniversary of the founding of Israel with a year-long celebration! Keep an eye out for "Memphis Celebrates Israel at 70" branding at your synagogue, at events around town, and online. In this My Israel Story series, we're asking Memphians to tell their personal Israel stories. Do you have a story to tell? 
This past summer, I spent six weeks in Israel on the Ramah Israel Seminar program. My friends and I traveled through much of the country, spending a week in the north and a week in the south, but the majority of our time in Jerusalem. We went on beautiful hikes, learned about historic sites, and had the opportunity to experience true Israeli culture.
In addition to all these amazing adventures, during the fourth week we were given a choice to participate in Sea to Sea, Gadna (mock IDF program), Jerusalem Experience, or Desert Survival. While the choices all sounded amazing, my friends and I decided to attempt Desert Survival, knowing we would be "roughing it".
On Monday morning, we took a two hour bus ride from our base in Jerusalem to the south, and were dropped off at the beginning of our journey. I was given a backpack, one bowl, and one spoon, as well as supplies to carry for my group (ranging from vegetables to a gas burner to toilet paper) and we were off.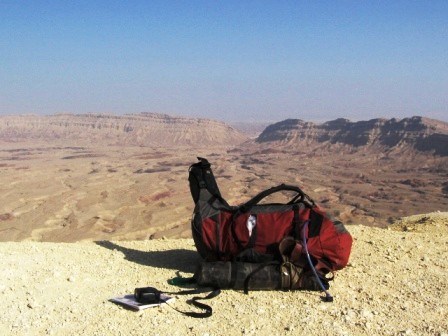 Each day we would rise long before the sun, have some tea and crackers, pack up our campsite, and begin hiking. Much to many people's surprise, we were not walking through sinking desert sand, but hard, sometimes uneven desert rock. For a few morning hours, we would do nothing but walk. Focused on keeping myself steadied and upright, I really only kept my eyes on my feet and the route ahead. There was something very comforting in the rhythmic steps we took. As we walked, we would occasionally glimpse back and comment on how far we had come.
Once the sun fully rose, we had to take a break due to the heat. During this time of respite, we would pray Shacharit, eat breakfast, nap, and make lunch before beginning an afternoon hike to our campsite. Once we eventually arrived at our destination, the moon would replace the sun, and then the stars began to come out. There are few experiences more beautiful than gazing at the stars in the desert. For the three nights I spent sleeping under them, I could count on every star in every constellation to be just as visible and constant as the previous night.
After those three nights and four days under sun and stars, my body wholly covered in a thick layer of desert dust, I returned to civilization, a little more appreciative of the wonders of the desert and the wonders of Israel.
Erin Katz, the daughter of Janet and Paul Katz, is a senior at St. Mary's Episcopal School. Your Annual Campaign giving allowed Memphis Jewish Federation's Lemsky Endowment Fund to provide her with a Teen Israel Experience grant to help offset the costs of her Summer 2017 Ramah program in Israel. All rising juniors and seniors in the Memphis Jewish community are eligible for grants of up to $3000 to attend a recognized teen summer program in Israel. Teen Israel Experience applications for summer 2018 are available online.
271total visits,1visits today
Tags:
JCP Memphis
,
Jewish Community Partners
,
Jewish Foundation of Memphis
,
Jewish Memphis
,
Lemsky Endowment Fund
,
Lemsky grants
,
Memphis Celebrates Israel at 70
,
Memphis Jewish Community
,
Memphis Jewish Federation
,
Memphis Jewish life
,
Memphis Jewish Population
,
Memphis Jews
,
Memphis to Israel
,
Memphis to Jerusalem
,
My Israel Story
,
Teen Israel Experience