Uncategorized
Middle School Students Explore 'the Many Faces of Resistance in the Warsaw Ghetto' Through Art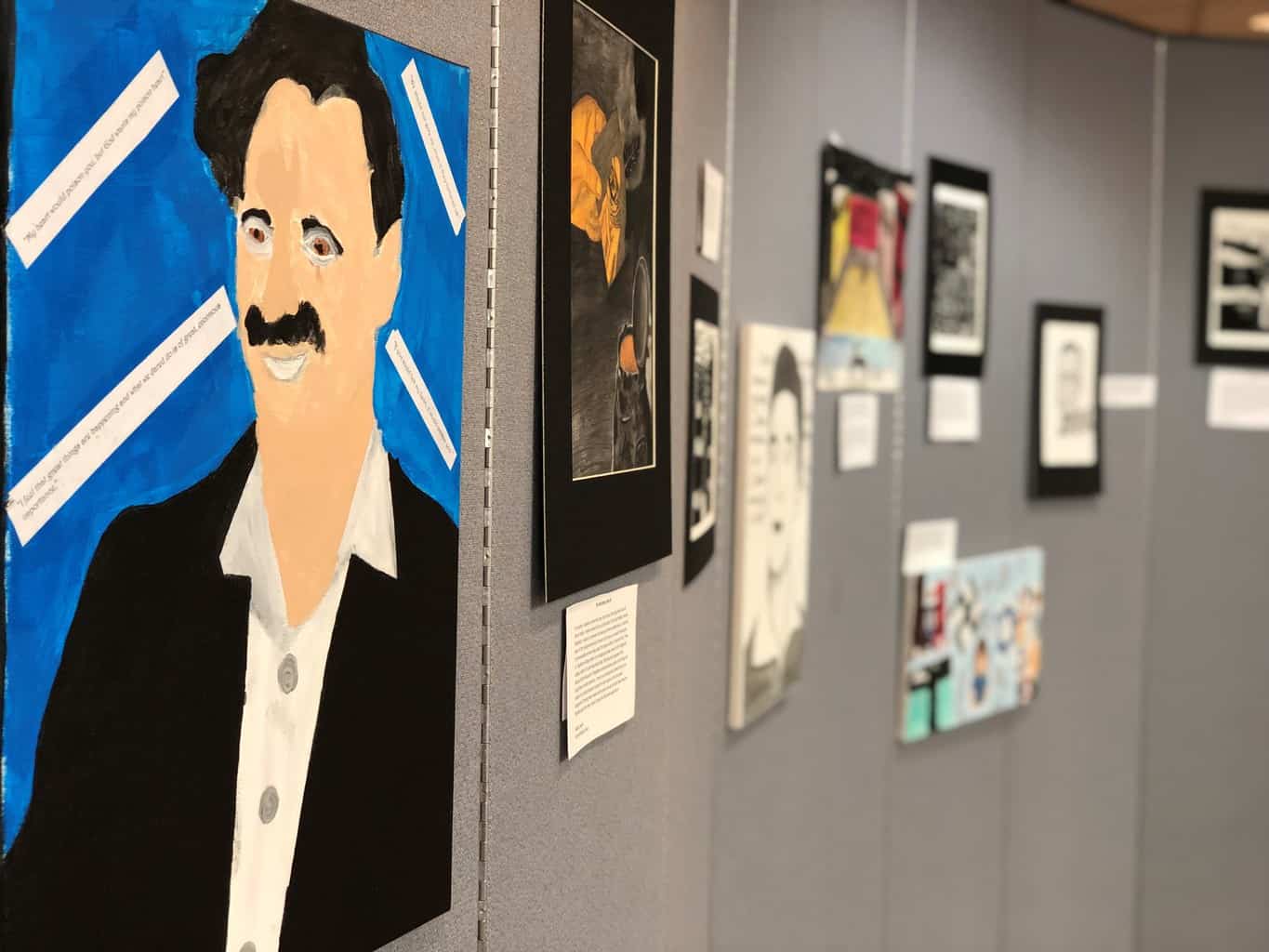 By Gila Golder
If you stop by the Memphis Jewish Community Center anytime between now and May 5, you'll be treated to an incredible display of artwork in the lobby, just in front of the Social Hall. The display showcases art from local middle school students who participated in Memphis Jewish Federation's 10th Annual Holocaust Art Contest. Responding to this year's topic of Sustaining Culture and Community: The Many Faces of Resistance in the Warsaw Ghetto, students used a variety of media to express the ways in which Jews imprisoned in the ghetto fought back against the Nazis.
Be sure to read the student paragraphs accompanying each piece: the artists' creativity and thoughtfulness will resonate as you notice the details they chose to highlight. For example, London Ibrahim, an 8th-grade student at Snowden School and third-place winner of the contest, took the theme of resistance literally, employing the artistic method of "resist" in her painting, which involves layering oil pastel and watercolor (so named because oil and water don't mix). In her words, "I used a white oil pastel resist for the bird and papers because it works as the white literally resisting the red watercolor."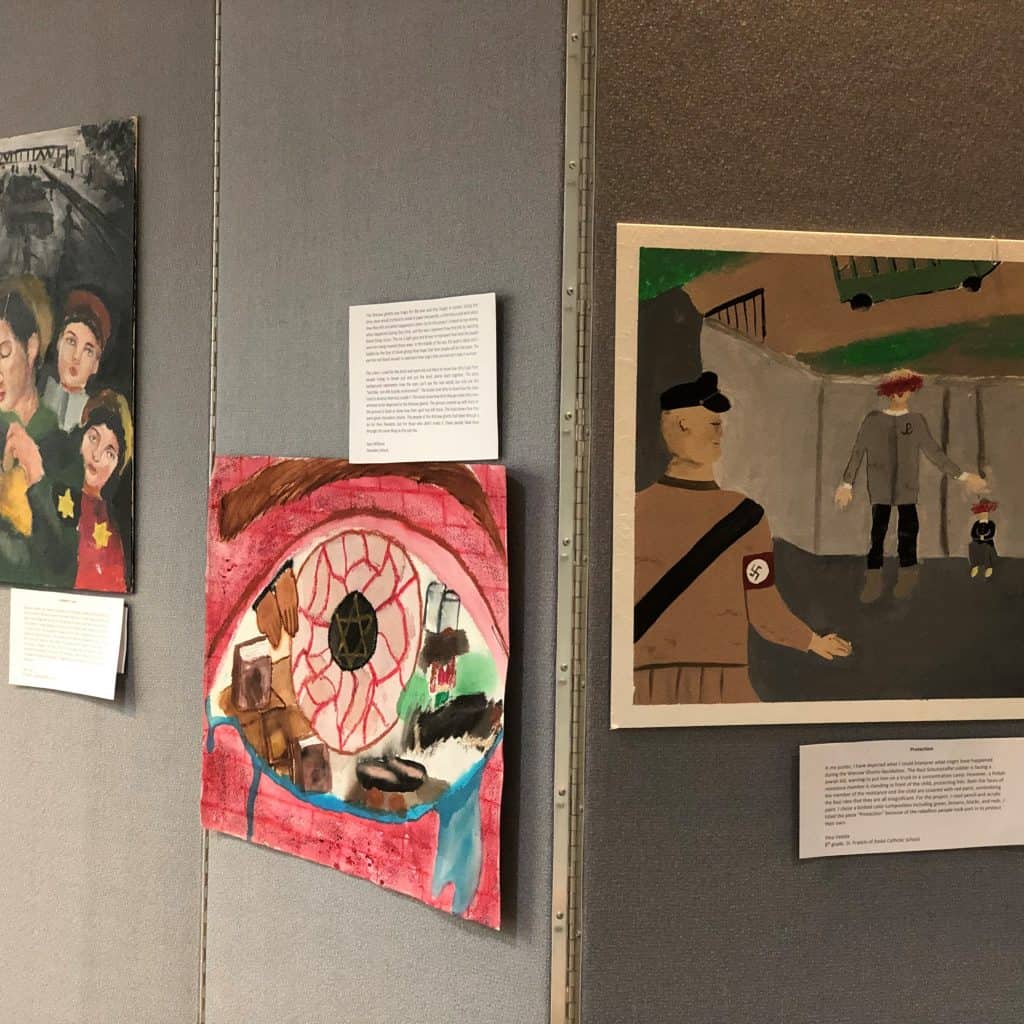 Parallel to the art contest for middle school students, Memphis Jewish Federation also held an essay contest for high school students on the same topic.
This year's milestone 10th anniversary is marked by the creation of a new endowment fund, the Kaethe Mela Family Memorial Fund of the Jewish Foundation of Memphis, that will support the contest in perpetuity. Kaethe, her husband Paul, and their 17-year-old daughter Doris were murdered in Auschwitz.
All contest winners will receive their awards at Federation's 57th Annual Yom HaShoah Commemoration on Thursday, May 2 at the MJCC. The first-place winner of the essay contest, Jacob Bengelsdorf of Nashville, will come up to read his essay to the audience during the program.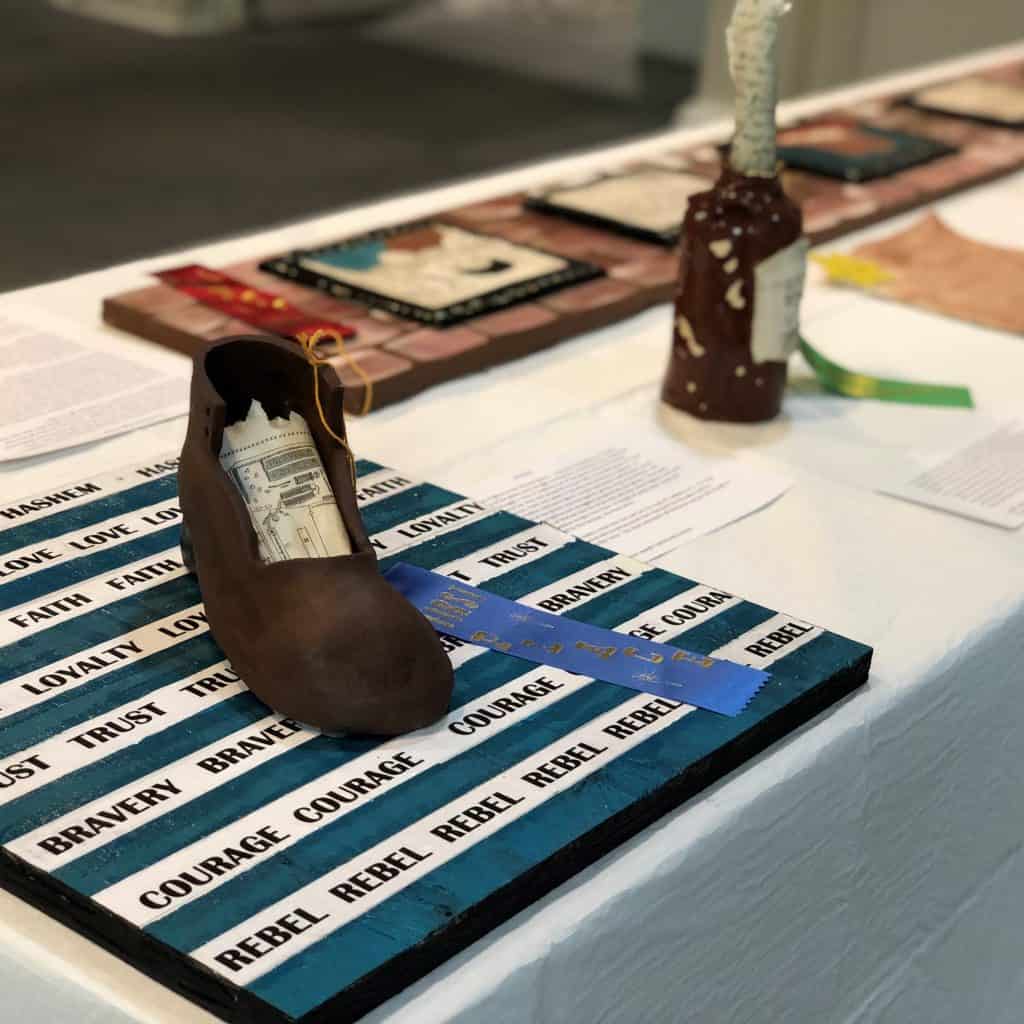 Total Page Visits: 1988 - Today Page Visits: 1
Tags:
Holocaust Art and Essay Contest
,
Holocaust art and essay contest Memphis
,
Jewish art
,
Jewish Community Partners
,
Jewish Federation Memphis
,
Jewish Foundation of Memphis
,
Jewish life in Memphis
,
Jewish Memphis
,
Memphis Jewish Community
,
Memphis Jewish Federation
,
Memphis Jewish Foundation
,
Memphis Jewish life
,
Memphis Jewish Population