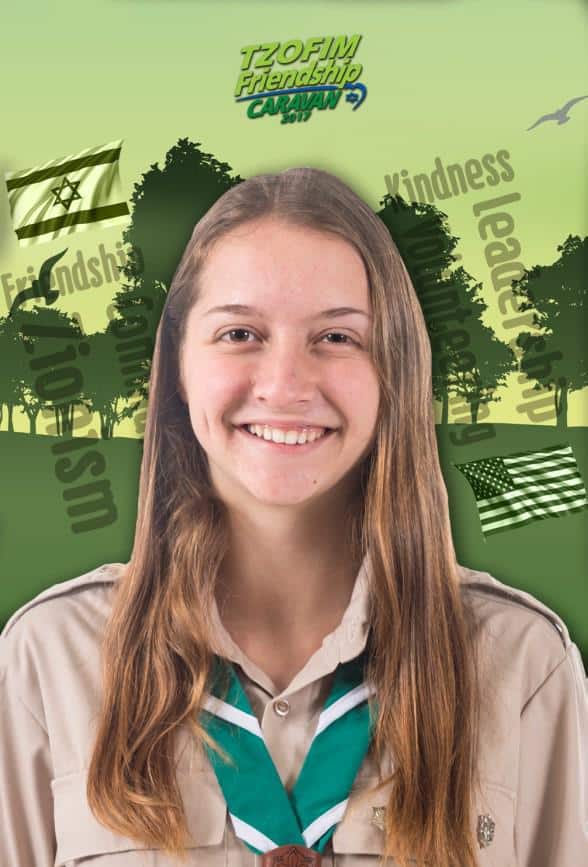 This year's Southeast U.S. Israeli Scout Friendship Caravan, Caravan Ziv, pulls into Memphis Sunday, June 25, and begins its tour of Mid-South performances with a show Monday at 6:30 P.M. at the Cordova Library. The visit culminates with an epic show for the Memphis Jewish community Wednesday, June 28, 7:00 P.M. at the MJCC. The Scout Caravan's annual visit to Memphis is funded by a grant from Memphis Jewish Federation's Lemsky Endowment Fund. 
Over the next week and a half, we'll get to know the young Israelis who will be sharing their exuberant love of Israel with local audiences. 
TAMAR (pictured above)
Hello, my name is Tamar Etzion and I am 16 years old. I live in Tel Mond, a small town 30 minutes north of Tel Aviv. My mother's name is Yael and she's a teacher. My father's name is Shay and he's a chief revenue officer. I have 3 sisters. The oldest is Noa, who is 22 years old and traveling in South America. Roni is 19 and serves in the IDF. My youngest sister is Shira, she is in the 6th grade.
I have been in the Scouts since the 4th grade. Last year I was a counselor for a group of boys in the 4th grade, and this year I am a counselor for a group of both girls and boys in the 7th grade. I enjoy being a counselor because it provides me with the opportunity to influence the younger generation and to educate them. I am honored to be a role model for them.
I enjoy spending time with my friends. We like to hang out, watch movies, go on trips together, and have picnics. I also enjoy listening to music and going to plays. I've been dancing since I was 7 years old and I used to play the piano. In addition, my family and I like to go on trips together on weekends.
I am excited and looking forward to meeting you this summer, and I hope we'll have a great time together!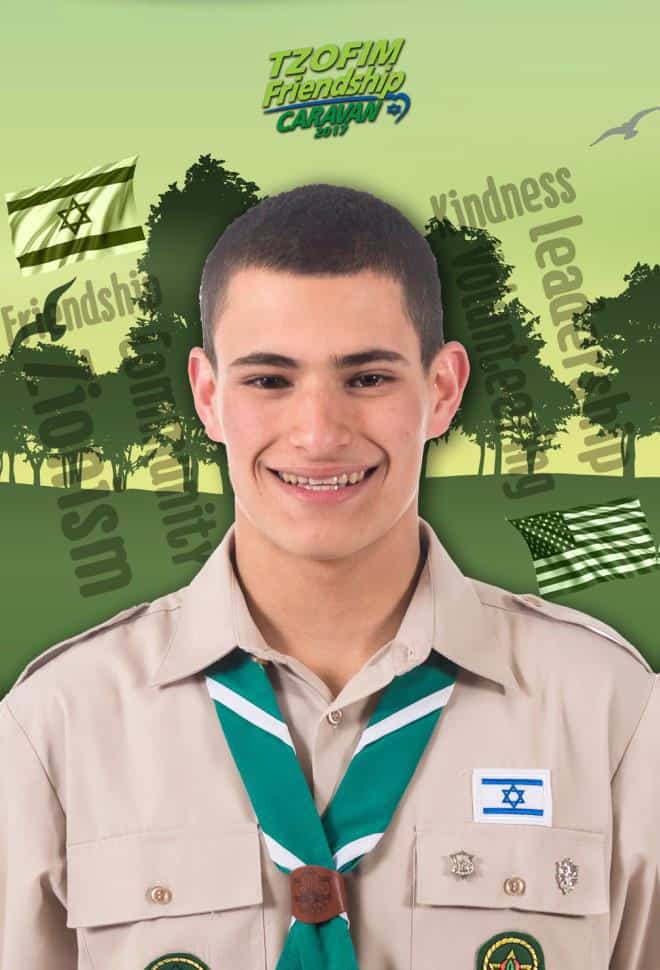 OMER
My name is Omer Nulman and I'm 17 years old. I live in Tel Mond, in the Sharon area in the center of Israel. I was born in Givataaim (near Tel Aviv) to my mother Adi, who works as a medical assistant in a kindergarten, and to my father Adir, who is a project manager in MOD. My older brother Itai, who is currently a soldier in the IDF, is a former Scouts leader and a role model for me. My twin sister Noa is an excellent dancer and also a Scouts member. We are all very close and I love them all very much! I enjoy being with the rest of my family, especially at family gatherings where we celebrate Jewish holidays, birthdays, and special occasions as well as traveling abroad all together, which is always memorable.
I have been in the Scouts for 8 years, in Poleg troop. Last year I was a counselor for a group of 6th grade boys and this year, I am a counselor for 8th grade girls and boys. The Scouts provides me with great experiences and for insights for my life.
I really love CrossFit training, playing volleyball, hanging out with friends, cooking, and baking. I'm the chef of my family. I also enjoy traveling with my family to places like Eilat in the south of Israel, and Mount Hermon in the north of Israel, and hanging out on the busy streets of Tel Aviv.
I am very curious about everything, therefore I learn a lot. I study at Rabin High School and my majors are physics, biomedicine, electronics, and computers. This year I started working on a medical project, which will be completed next year. Indeed, my studies are very interesting and everyday I learn something new. I am enthusiastic about learning and experiencing new opportunities which empower me.
I am excited about this opportunity and look forward to meeting you all!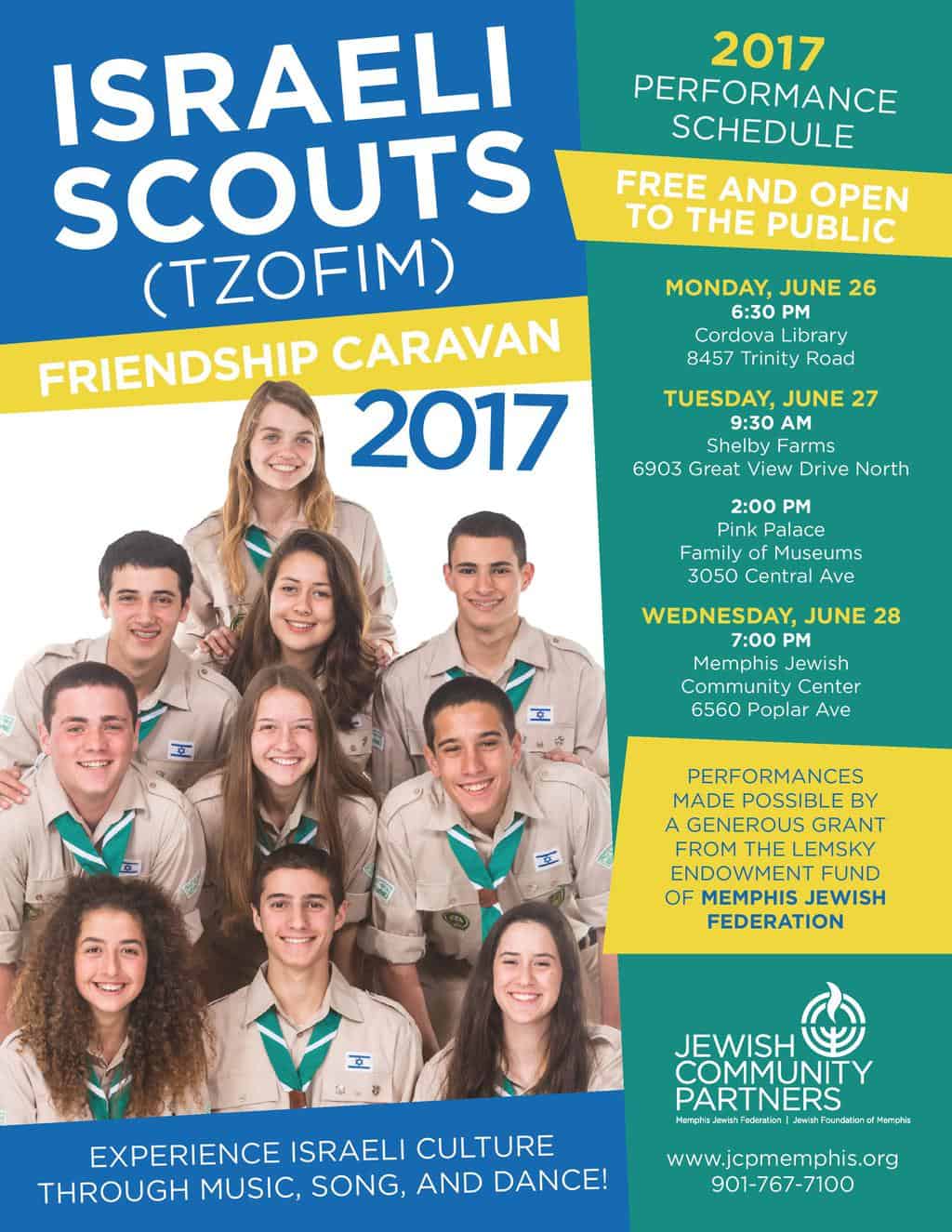 Total Page Visits: 913 - Today Page Visits: 1