People
JCP Staff Spotlight: Gila Golder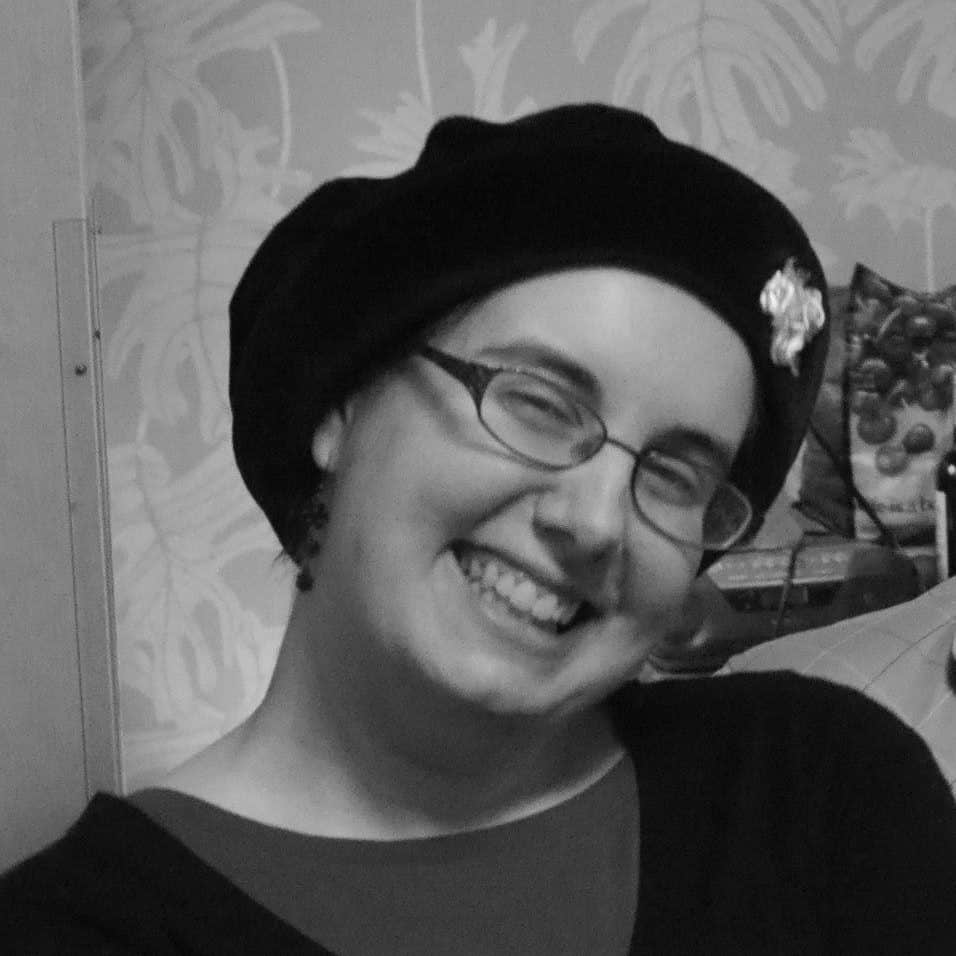 Many readers know the Jewish Community Partners staff through our work. Each Friday, you'll hear from a different member of the team in our own words, sharing more of the story of who we are. 
Gila Golder
Community Impact Associate
Birthplace: West Long Branch, New Jersey, but I grew up in Baltimore.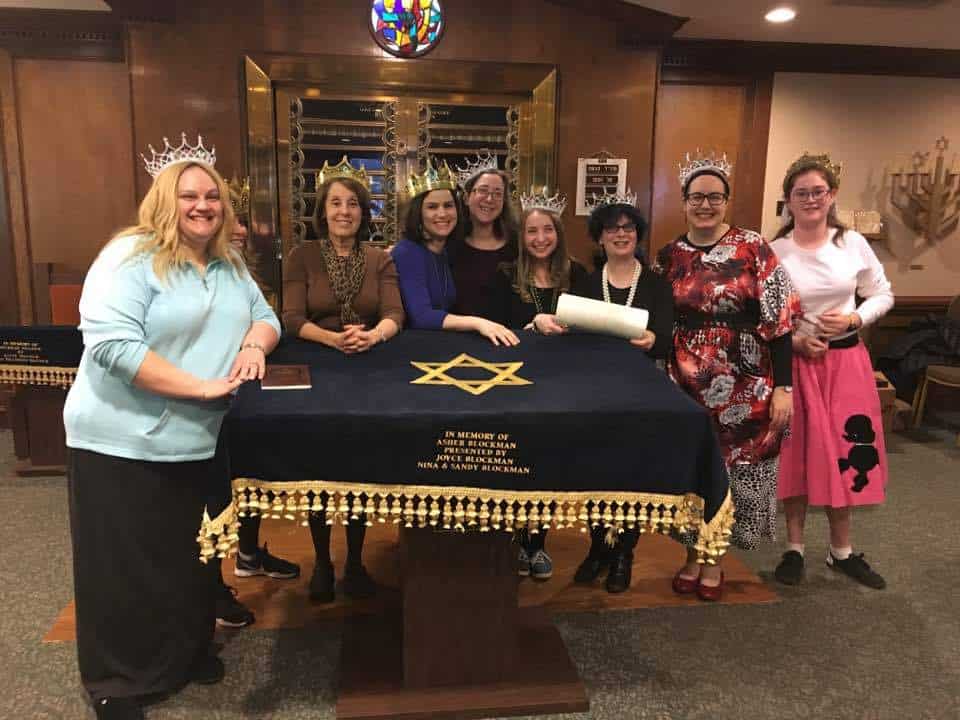 College/Graduate school: BA in Creative Writing, Brandeis University.
Do you belong to a local congregation? We attend weekly services at Young Israel of Memphis (my husband goes to the 7 AM service and I go to the 8:45 AM service), but we also affiliate with Baron Hirsch and ASBEE.
How long have you been a member of the Memphis community? 18 months.
Spouse and children: I am married to Rob Golder, who is a criminal defense attorney. We met in Boston (his hometown) when I was at Brandeis.
In what initiative or project of your work are/were you most emotionally invested? One of the programs I manage is Choose Jewish Memphis, our program to welcome newcomers into the community. This program is special to me, because when I started my job here, I too was a newcomer to Memphis!
Favorite foods to cook: Cooking is a special hobby for me. I love experimenting with new recipes. We keep a kosher kitchen and I'm also a vegetarian, which in theory is limiting (people ask me "What do you eat?") but I find there's always something new to try. And I make a really good pareve matzo ball soup!
Favorite TV show or movie:
I love ghost shows, Ghost Whisperer and Medium especially. Rob and I also enjoy watching Law and Order: SVU. In fact, we watched an episode together the night before our wedding, when we were both pretty high-strung and felt we needed to relax. In retrospect, we probably should have picked a different show for that purpose!
First concert: Blake Shelto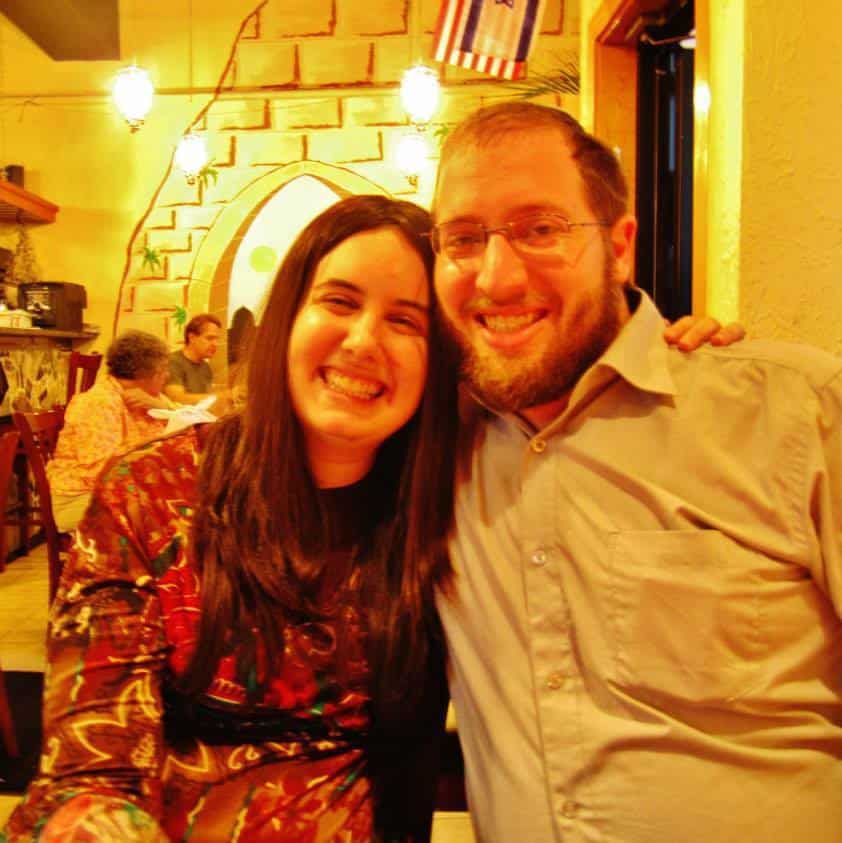 n at the FedEx Forum in March of last year!

What is your fondest memory? Come find me offline and ask me how Rob and I met!
Do you have any surprising or unknown talents? Not sure if this counts as a talent, per se, but I'm a huge stickler for accurate spelling and grammar. Typos just jump out at me. I save up old newspapers and read them on Shabbat afternoons. Rob has learned to just nod along when I discover a typo and yell it across the room at him.
What's the earliest global news event you remember being aware of as it happened? I was in sixth grade on 09/11. I remember being really confused and disoriented. I had never even heard of the World Trade Center and didn't have a clear understanding of what "terrorism" was. I had no concept of the magnitude of what had happened, I just knew that it must be pretty serious since we were all sent home early.
Do you have a favorite cocktail, wine, or beer (preferably a local brew)?  I like dry and semi-dry white wines. My favorites are Baron Herzog Emerald Riesling, from the Late Harvest label, and Chateneuf Bordeaux.
(Visited 304 times, 1 visits today)
Tags:
Anshei Sphard Beth El Emeth
,
ASBEE Memphis
,
Choose Jewish Memphis
,
Gila Golder
,
I Chose Jewish Memphis
,
JCP Staff
,
Jewish Community Partners
,
Jewish Community Partners staff
,
Jewish Memphis
,
Memphis Jewish Community
,
Rob Golder
,
Staff Spotlight
,
Young Israel
,
Young Israel Memphis
JCPConnect
(Visited 304 times, 1 visits today)