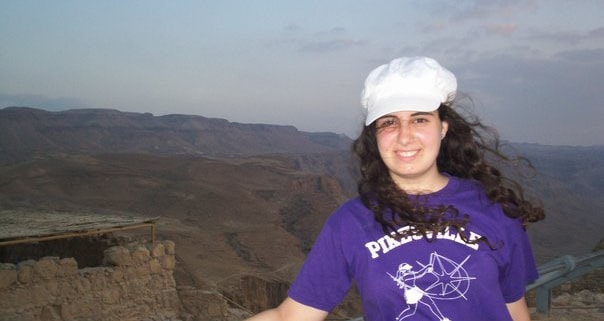 We're marking the 70th anniversary of the founding of Israel with a year-long celebration! Keep an eye out for "Memphis Celebrates Israel at 70" branding at your synagogue, at events around town, and online. In this series, we're asking Memphians to tell their personal Israel stories. Do you have a story to tell? 
Gila Golder is Community Impact Associate for Jewish Community Partners 
The impact of visiting Israel is difficult to describe. Ask anyone who's just returned from a trip there how it was, and he or she is likely to say something along the lines of "Oh, it was amazing!" And if you ask for more detail, you may get "Just go! You'll see!" There's almost like a little club of people-who-have-been-to-Israel and are rendered temporarily speechless when they get home. Maybe it's something in the water.
I have had the tremendous privilege of traveling to Israel five times in seven years, and while my first trip to Israel was definitely memorable and impactful (and yes, "amazing"), with each subsequent visit, my connection to Israel grew stronger and I became better able to articulate what it was that moved me. Yes, Israel is the Jewish homeland. Yes, it's an integral part of our heritage and history. Yes, its culture is uniquely and unabashedly Jewish. Yes, the falafel is amazing (oops, there's that word again.)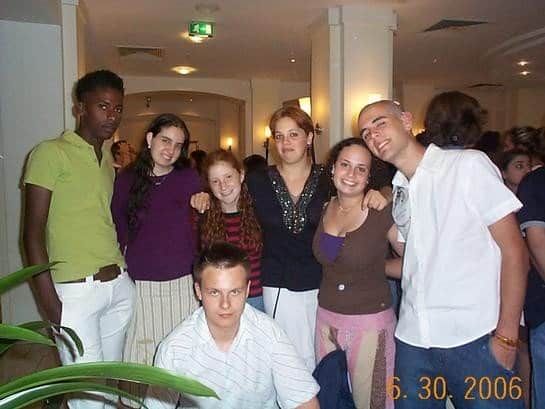 But more pervasive than all that is the feeling you get in Israel that you can't get anywhere else. It's joining an entire planeful of hungry, tired, jet-lagged strangers in spontaneous applause when you first hit the ground at TLV. It's pushing through crowds at the shuk on Friday afternoon and realizing that probably everyone around you is Jewish. It's a sort of comfort level that doesn't exist anywhere else in the world. Not "comfort" like relaxation– because Israel is anything but relaxing— but comfort like familiarity, like a surge of adrenaline that settles in when you realize you're in a strange country surrounded by people you don't know and a language you don't speak, and yet, inexplicably, it feels like home.
Another aspect of Israel that really speaks to me is the ongoing opportunity to engage with Israel's history and modern developments— of all kinds. Israel is a very young country and has already undergone tremendous changes since its inception. No matter where you go in Israel, both the past and the future are all around you.
I visited the Yad Vashem Holocaust memorial museum in Israel in 2008, just three years after it completed an iconic renovation. I remember the tour guide describing, with obvious pride, the way notable Israeli architect Moshe Safdie had designed the facility to imbue meaning into every physical detail— for example, visitors walk through tilted, triangular walls which form a Star of David. I was also in Israel in 2009, when the city of Tel Aviv celebrated its centennial birthday, and in 2013, when the great Rabbi Ovadia Yosef passed away and the entire country plunged into deep mourning.
At all three of these times, I felt highly engaged and invested in the national climate to a degree that I don't think I've ever felt in the United States. In Israel, it's personal! The genius design of Yad Vashem was done by an Israeli— one of ours. Tel Aviv, our Tel Aviv, turned 100. And Rabbi Ovadia Yosef, our rabbi, is gone.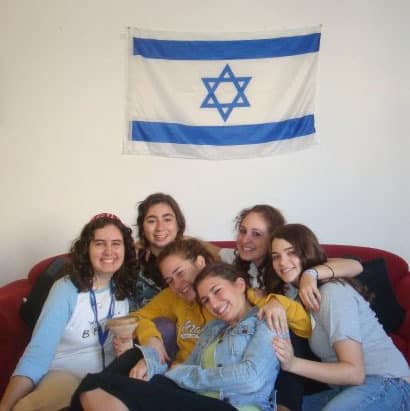 During my gap year in Israel with Young Judaea, very early in the year we had a free Shabbat, and since at the time I didn't know anyone who lived in Israel, the program matched me with a family in Petach Tikva. They welcomed me with open arms and more or less ended up "adopting" me for the year. I came back multiple times for Shabbat and holidays; they told me I was welcome to call and invite myself anytime I had a free Shabbat and wanted to come. I even brought laundry to their house! While the experience of living in Israel for a year was meaningful and transformative in many ways, my relationship with this family was the most impactful in terms of my personal growth.
Five years later, I was back in Israel as a newlywed and got to reunite with this family and introduce them to my husband. We hadn't kept in touch in the intervening time, except sporadically on Facebook. Their kids had grown up a lot, and of course I was now an adult, but regardless, it was just like old times— I felt like I was coming home.
And that's the way I feel about Israel in general. I haven't been there in a while, and I don't know when I'll have the opportunity to go back. But I'm confident that whenever that time comes, I'll be able to step off the plane and feel instantly at home.
Learn more about Gila in her JCP Staff Spotlight!
327total visits,1visits today
Tags:
Gila Golder
,
JCP Memphis
,
JCP Staff
,
Jewish Community Partners
,
Jewish Community Partners staff
,
Jewish Foundation of Memphis
,
Jewish Memphis
,
Memphis Celebrates Israel at 70
,
Memphis Jewish Community
,
Memphis Jewish Federation
,
Memphis Jewish life
,
Memphis Jews
,
Memphis to Israel
,
My Israel Story