News
'First Lady of Nails' Suzi Weiss-Fischmann Celebrates the Power of Women with Memphis Jewish Federation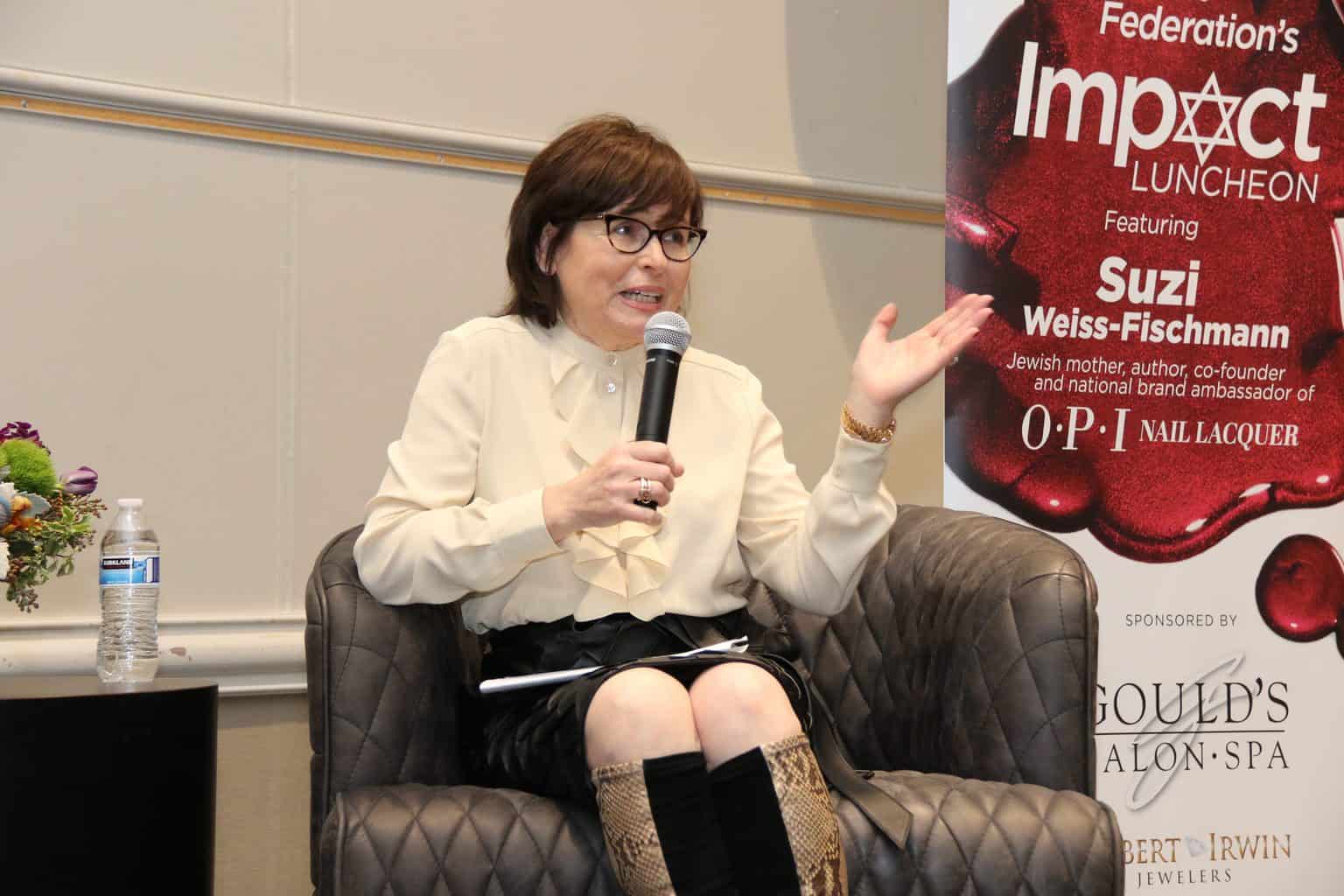 Hundreds of women made an impact on the Jewish community through gifts they pledged at Federation's first-ever Women's Impact Luncheon featuring OPI Nail Lacquer co-founder, author, and philanthropist Suzi Weiss-Fischmann. It was a celebration of Jewish philanthropy with women of every age represented and every segment of our Jewish community present.
Attendees were inspired by stories of impact from diverse women, like former UT Knoxville Hillel president Jamie Marquis who shared her appreciation for the support of Memphis Jewish Federation when the campus' iconic rock was spray painted with anti-Semitic messages, and by volunteer moderators Cindy Finestone and Jaclyn Marshall's thoughtful questions during the program.
But it was Suzi, known world-wide as the First Lady of Nail, who stole the show.
After hooking the audience with stories of her journey from communist Hungary to Israel and finally to the United States, Suzi's smart take on a wide range of topics captivated everyone in attendance. She shared her points of view on entrepreneurship, work-life balance, and tzedakah in a conversation that was at times funny, poignant, and enlightening.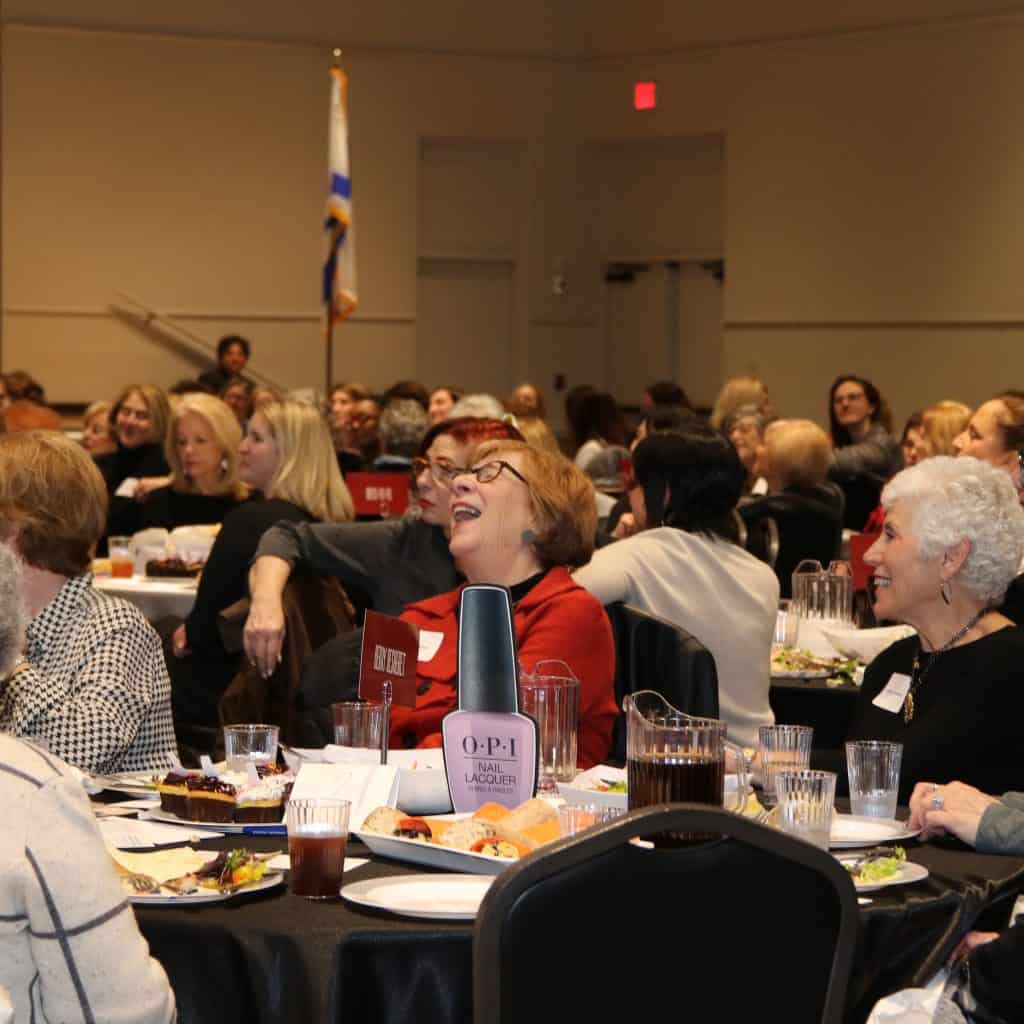 "Like every Jew, I have a journey story," Suzi said. "I was born in Hungary to Holocaust survivors. My mom survived Auschwitz, and my dad was on the Russian Front in a forced labor camp. They made it back to Hungary after the war, but my father hated communism, and his dream was to come to America."
She spoke about her family's path to America by way of Israel, which segued into the story of the birth of her entrepreneurial spirit. She connected her professional drive to something unique to her adoptive country; the American Dream.
"I'm grateful every day to be able to live in the United States," Suzi said. "If you've never experienced not having freedom, you don't know what it's like to be able to be Jewish, to be able to succeed, to be able to do anything and everything that you can dream of."
Her path to success started in a family garment business, where she worked in the shipping department. On Fridays, she was given whatever over cuts were left from the week of orders, which she sold to other employees.
"Suddenly, I'm making money, and it's good," she said. "That's how it all started."
In her book, I'm Not Really a Waitress: How One Woman Took Over the Beauty Industry One Color at a Time, Suzi credits positivity, patience, and discipline as the traits that drove her to success. In the early 1980s, she went into business with her brother-in-law, buying a dental supply company in Los Angeles. They soon realized artificial nail extensions were made of the same material as dentures, just as the acrylic nail trend was booming. Like that, the company that began as Odentorium Products, Inc., getting its name from the Latin root for 'having to do with the mouth,' became an industry-leading global fashion brand, OPI Nail Lacquer.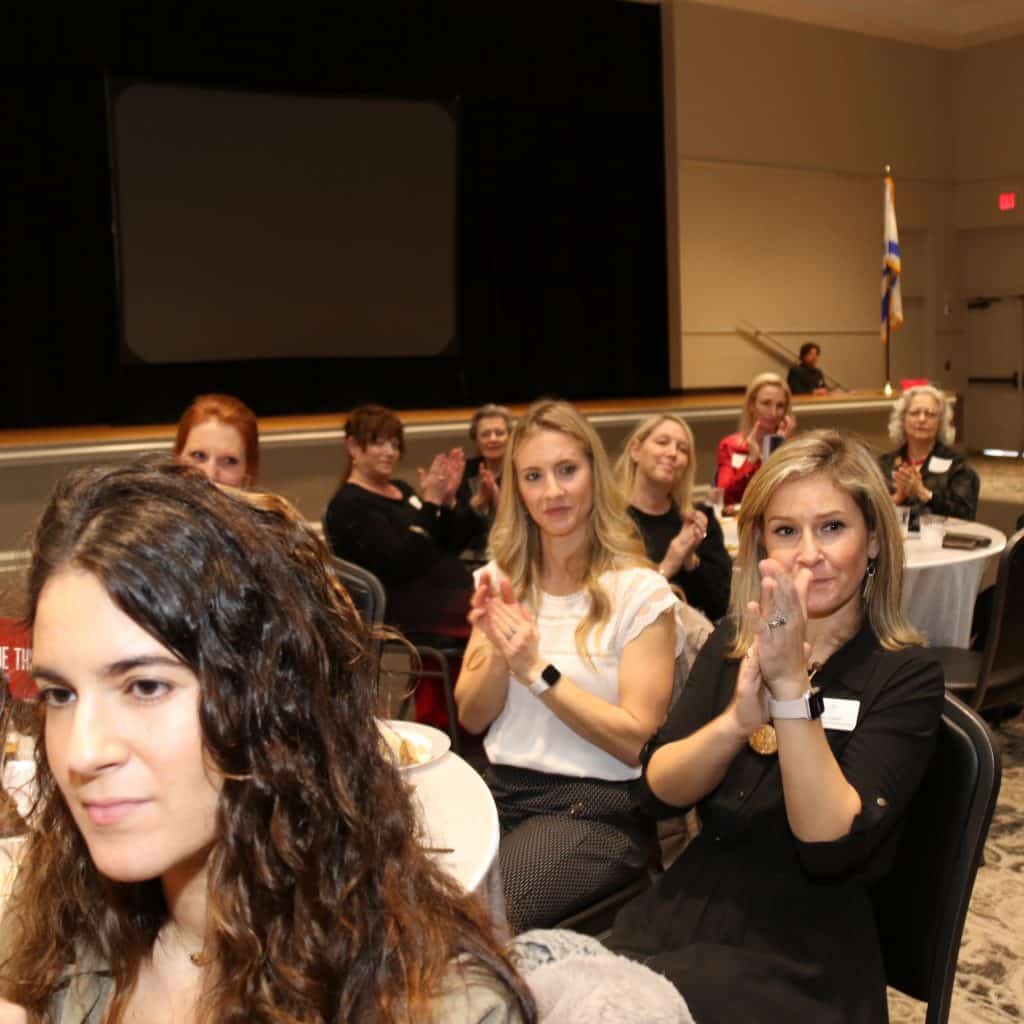 Suzi credits Jewish values with guiding her in business, and also in her philanthropic career.
"The culture of the company is so important to the success of the brand," she said. "The culture is a reflection on the leadership. I try to live by my Jewish values. Tikun olam and tzedakah are everyday life. It's not once a year, it's not twice a year. You wake and see how you can make a difference in the world. I always tell everybody, including my kids, if you make a difference in one person's life, you've done good."
Suzi had a comforting message for the audience, women who are driven to excel in their careers, as mothers, and as philanthropists.
"We aren't superwomen and we need help. Give yourself some grace. Some stay home, some work. Whatever works for your family is the right thing to do. Not everyone can help in the same way, and there is no need for everybody to help in the same way. Some can give money, some can volunteer. It's important for all of us to do what we can. Your career, your family, your philanthropy, whatever you choose to do, enjoy it."
Suzi was so interesting, personable, and inspiring," attendee Lorraine Wolf said after the Luncheon. "I probably will never have another manicure without thinking about her, and can't wait to read her book."
The afterglow buzz continued on social media, with comments like Janis Kiel's post-event Facebook remarks. "Memphis Jewish Federation honored the women of Memphis with (this event)," she wrote. "It made us think about how we can help others, or impact those in need."
Memphis Jewish Federation's Women's Impact Luncheon was co-chaired by Jill Steinberg and Cindy Finestone, and sponsored by Gould's Salon & Spa, Robert Irwin Jewelers, RoadShow BMW, and Jewish Community Partners' Platinum Corporate Sponsor SunTrust Bank.
Total Page Visits: 1403 - Today Page Visits: 12
Tags:
Jewish community
,
Jewish Community Partners
,
Jewish Federation Memphis
,
Jewish Foundation of Memphis
,
Jewish life in Memphis
,
Jewish Memphis
,
Jewish philanthropy
,
Jews in Memphis
,
Memphis Jewish Community
,
Memphis Jewish Federation
,
Memphis Jewish Foundation
,
Memphis Jewish life
,
Memphis Jewish Population
,
Memphis Jews
,
Memphis Lion of Judah
,
OPI Nail Lacquer
,
Suzi Weiss-Fischmann