News
Memphis Seniors Benefit from Generous Grant Awarded to Memphis Jewish Federation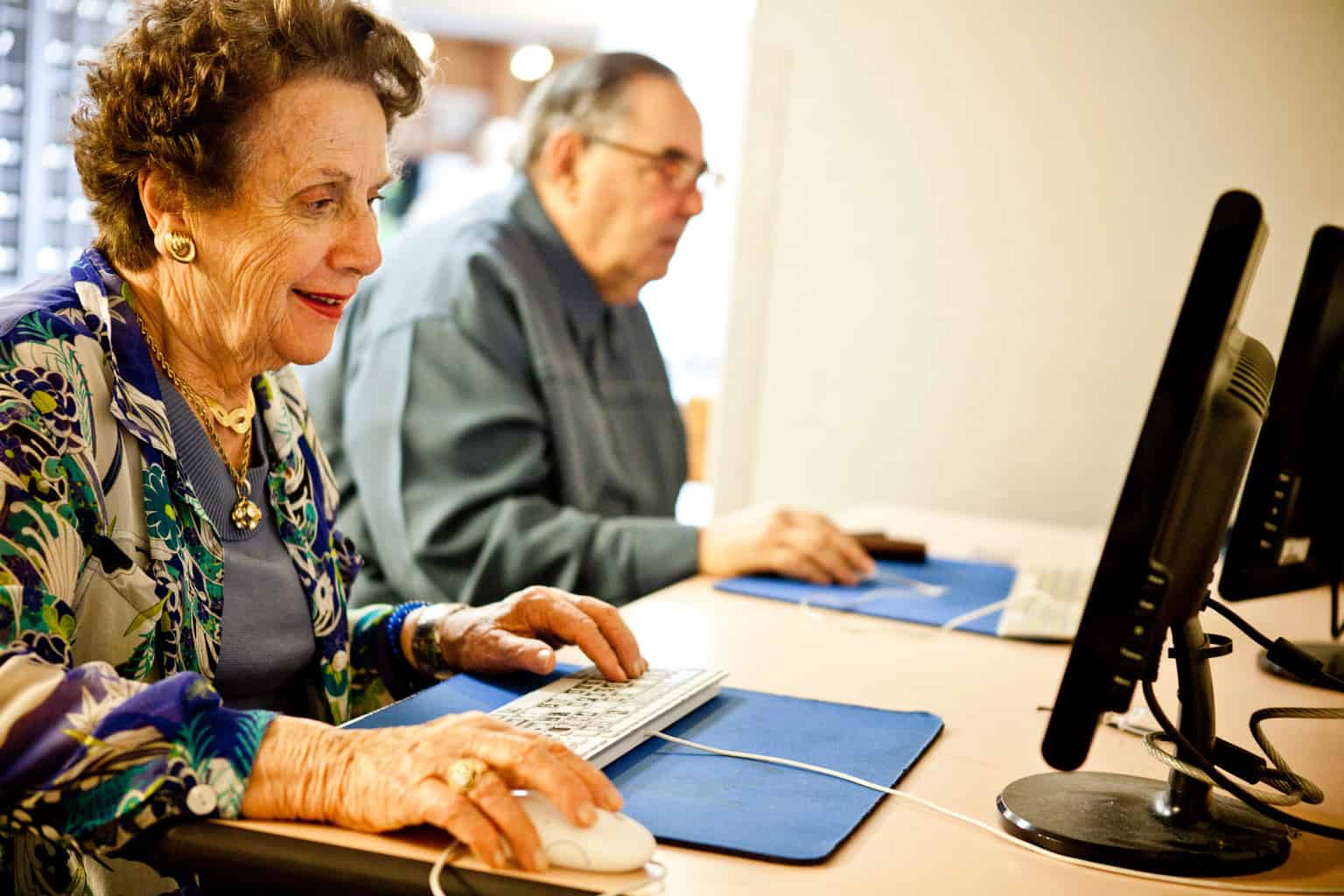 Memphis Jewish Federation (MJF) was awarded with a generous grant from the Butler Snow Foundation to benefit vulnerable Memphis-area seniors.
"We are thrilled and thankful to have been awarded this grant to address the dignity and wellness of seniors who receive services through two of our partner agencies – the Wendy and Avron B. Fogelman Jewish Family Service at the Memphis Jewish Community Center and Plough Towers," said Bluma Zuckerbrot-Finkelstein, chief strategy officer of Jewish Community Partners (the umbrella organization of Memphis Jewish Federation and Jewish Foundation of Memphis).
"As the central planning and fundraising arm of the Memphis Jewish community, MJF is uniquely poised to assess the needs of the entire community, and is committed to ensuring the basic needs of the most vulnerable among us are met in a dignified, sensitive, and efficient fashion," she explained. When our agencies reach out to MJF with their needs, we keep our eyes and ears open for solutions."
Microwave ovens were a priority for both Plough Towers, a HUD-independent living facility, whose seniors often depend on microwaves for cooking their daily meals, and to the Wendy & Avron B. Fogelman Jewish Family Service, which administers the Frozen Home-Delivered Meals Program for homebound seniors.
"Plough Towers does not provide microwaves for its residents and some residents cannot afford to replace their 20-year-old large or reduced-capacity microwaves," explained Leigh Hendry, executive director of Plough Towers. "And although the apartments are equipped with full kitchens, in practice, most people prepare their meals in microwaves since it is easier for them given their age."
Wendy & Avron B. Fogelman Jewish Family Service Executive Director Mary Elizabeth Jones had also expressed concerns about the need for microwaves among seniors receiving the frozen home-delivered meals. "These seniors lack functioning microwaves needed to heat the meals they receive," she said. "The availability of microwaves will lead to additional food-insecure seniors enrolling and maintaining their enrollment in the Frozen Home-Delivered Meals Program."
In addition to microwaves, the freezer that the Wendy & Avron B. Fogelman Jewish Family Service uses to store the meals before being delivered to home-bound seniors suffers from extensive wear and tear, and requires manual defrosting by staff.
Plough Towers also houses a computer center that is used on a daily basis by many of the building's residents. "The computer center at Plough Towers provides a digital literacy program that enhances self-worth and dignity and encourages our resident's full use of skills, intelligence and experience," said Hendry. "In 2019, the program, staffed by a part-time computer instructor, drew 67 residents from our 163-resident population. Our six IMac computers are 10 years old and in desperate need of replacement."
The $14, 651 Butler Snow Foundation awarded to Memphis Jewish Federation will cover the cost to purchase 30 microwaves for Plough Towers' residents and recipients of the Frozen Home-Delivered Meals Program, six computers at Plough Towers and replace the freezer at the Wendy & Avron B. Fogelman Jewish Family Service.
"We are excited about offering residents these microwaves, which will make their daily lives so much easier," said Hendry. "And the computers are a blessing to those who use them to stimulate their mental wellbeing, communicate with loved ones, and to interact with others, including our computer instructor who is there to assist them in whatever ways he is able."
Jones was equally appreciative of the actions taken by Memphis Jewish Federation on behalf of the Wendy & Avron B. Fogelman Jewish Family Service.
Butler Snow Foundation President and Butler Snow Attorney Thomas E. Williams stated in the award letter. "Yours was among a number of applicants we considered from organizations serving true "people needs in the communities in which the members of our Foundation live and work. We applaud you for the good work you do and for your significant accomplishments."
The Butler Snow Foundation was established in 1997 by a generous gift from a client of the law firm of the same name. The Foundation funds worthy causes or social services organizations in communities Butler Snow serves.
Total Page Visits: 4642 - Today Page Visits: 2
Tags:
Butler Snow
,
Butler Snow Foundation
,
Jewish Community Partners
,
Jewish Family Service
,
Jewish Family Service Memphis
,
Jewish Family Services Memphis
,
Jewish Federation Memphis
,
Jewish Foundation of Memphis
,
Jewish life in Memphis
,
Jewish Memphis
,
Jews in Memphis
,
Memphis Jewish Community
,
Memphis Jewish Federation
,
Memphis Jewish Federation Campaign
,
Memphis Jewish Foundation
,
Memphis Jewish Home
,
Memphis Jewish Home and Rehab
,
Memphis Jewish life
,
Memphis Jewish Population
,
Memphis Jewish Seniors
,
Memphis Jews
,
Plough Towers
,
Plough Towers Memphis
,
Wendy and Avron B Fogelman Jewish Family Service