People
Faces of Memphis and Shoham: David Ross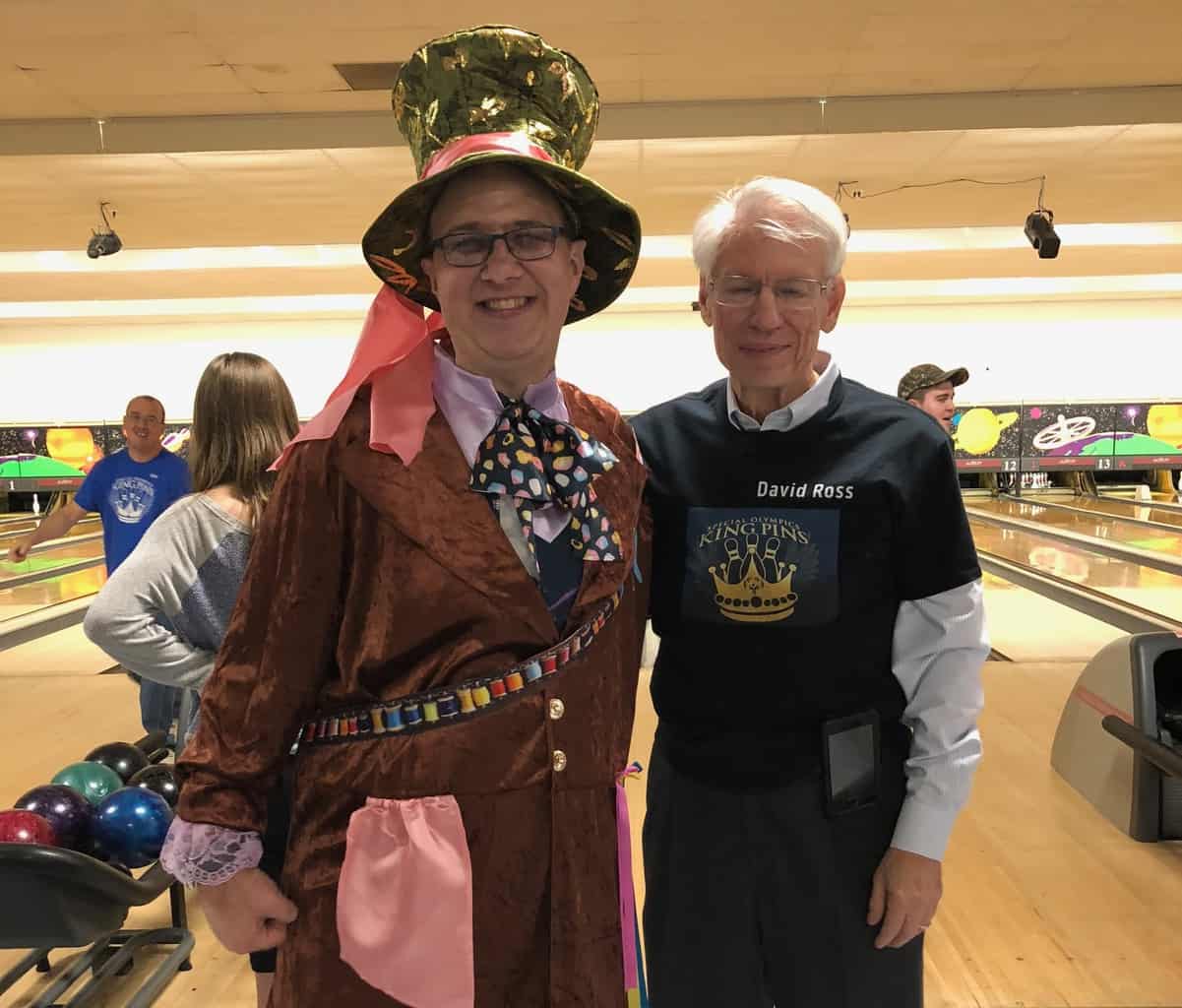 Part of Memphis Jewish Federation's ongoing efforts to connect Memphis and Israel, the 70 Faces of Memphis and Shoham project was designed to form real connections between the people of Jewish Memphis and the people of Shoham, Israel, Memphis's partner city through the Jewish Agency for Israel's Partnership 2Gether program. The project serves as a way to connect Jewish Memphians to each other by showcasing their unique character and contributions to the community.
Interview and photo by Gila Golder
David Ross is a Junior Achievement volunteer for over 25 years teaching communications skills at local high schools, currently Cordova High School. David was an advisor to BBYO's Peres AZA for 13 years. He works as an insurance agent at State Farm Insurance and has held leadership roles for the Raleigh Cordova Civitan, Jewish Historical Society of Memphis and the Mid-South, the advisory board of the University of Memphis Jewish Student Union, the BBYO advisory board, and other organizations— "that's enough," he says with a shrug after rattling off the list. But despite his many obligations, you'll always find him at Cordova Bowling Center at 4 pm every Monday, exchanging friendly hugs and greetings with over 100 Special Olympics athletes.
In 1980, David's infant daughter Julie contracted encephalitis, an inflammation of the brain. She recovered, but the condition left her with permanent intellectual disabilities. Special Olympics, an organization that provides year-round sports training and athletic competition to children and adults with intellectual disabilities, was instrumental in improving Julie's quality of life— thanks to Special Olympics swimming lessons, "she could swim before she could walk."
David and his late wife Jane launched the Special Olympics bowling league 20 years ago. "For all the time Julie spent in Special Olympics, we wanted to return the favor, and we thought it was a good opportunity because there was not a Special Olympics bowling league in Memphis." Every athlete, no matter what his or her disability, can participate. Lanes are equipped with ramps for athletes who have cerebral palsy or other physical challenges.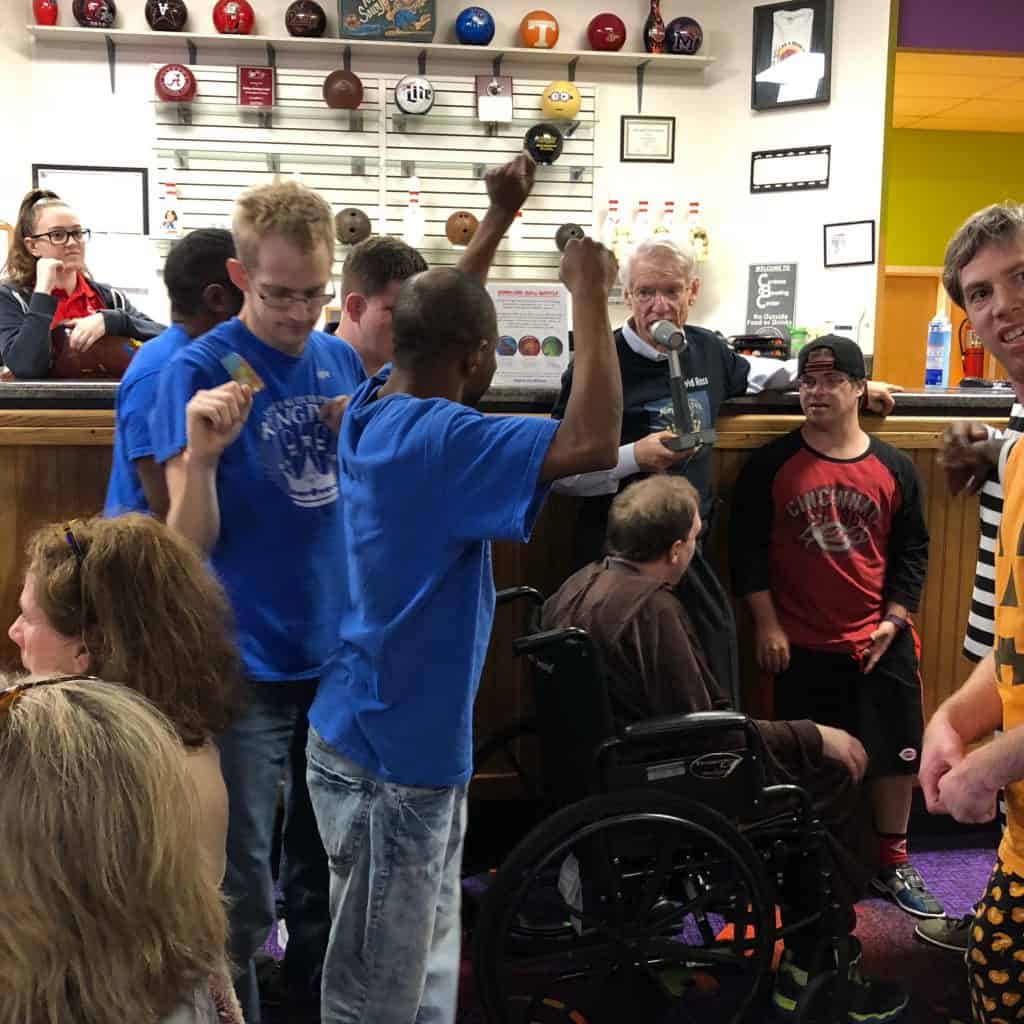 While the athletes bowl, their parents or caregivers can socialize, run errands, or enjoy a rare moment of alone time. "When Julie was living at home, it was 24/7. Special Olympics programs gave us the freedom to do things without worrying about her. So this gives these parents the opportunity, some of them will stay and visit with other parents, and some parents will drop off their sons and daughters to the lane and they can do things without having to worry."
Retired seniors and volunteers from local high schools help ensure the athletes are safe and the program runs smoothly. Often, the athletes form meaningful relationships with the volunteers. David reports that some student volunteers have chosen to pursue careers in special education as a result of working with the athletes and their families. "That's one of the more rewarding and certainly unforeseen results."
The program runs September through May, and at the end of the year, there is an awards ceremony. Athletes receive medallions, volunteers receive certificates, and there is a $500 college scholarship for the high school senior "Volunteer of the Year", established in Jane's memory.
"It's a wonderful tribute to her and hopefully she would be happy to know that the program is still continuing…I come in every Monday and I see the athletes just having a wonderful time and enjoying themselves. It's my favorite hour of the week."
Total Page Visits: 3614 - Today Page Visits: 2
Tags:
70 Faces of Memphis
,
70 Faces of Memphis and Shoham
,
David Ross
,
David Ross Memphis
,
Jewish community
,
Jewish Community Partners
,
Jewish Federation Memphis
,
Jewish Federations of North America
,
Jewish Foundation of Memphis
,
Jewish life in Memphis
,
Jewish Memphis
,
Jews in Memphis
,
Memphis Celebrates Israel at 70
,
Memphis Jewish Community
,
Memphis Jewish Federation
,
Memphis Jewish Federation Campaign
,
Memphis Jewish Foundation
,
Memphis Jewish life
,
Memphis Jewish Population
,
Memphis Jewish Seniors
,
Memphis Jews
,
Memphis Shoham partnership
,
Special Olympics Bowling Memphis
,
Special Olympics Memphis