Uncategorized
Outgoing Jewish Community Partners Board Chair Michael Greenberg Helped Strengthen Security, Education, and Social Programs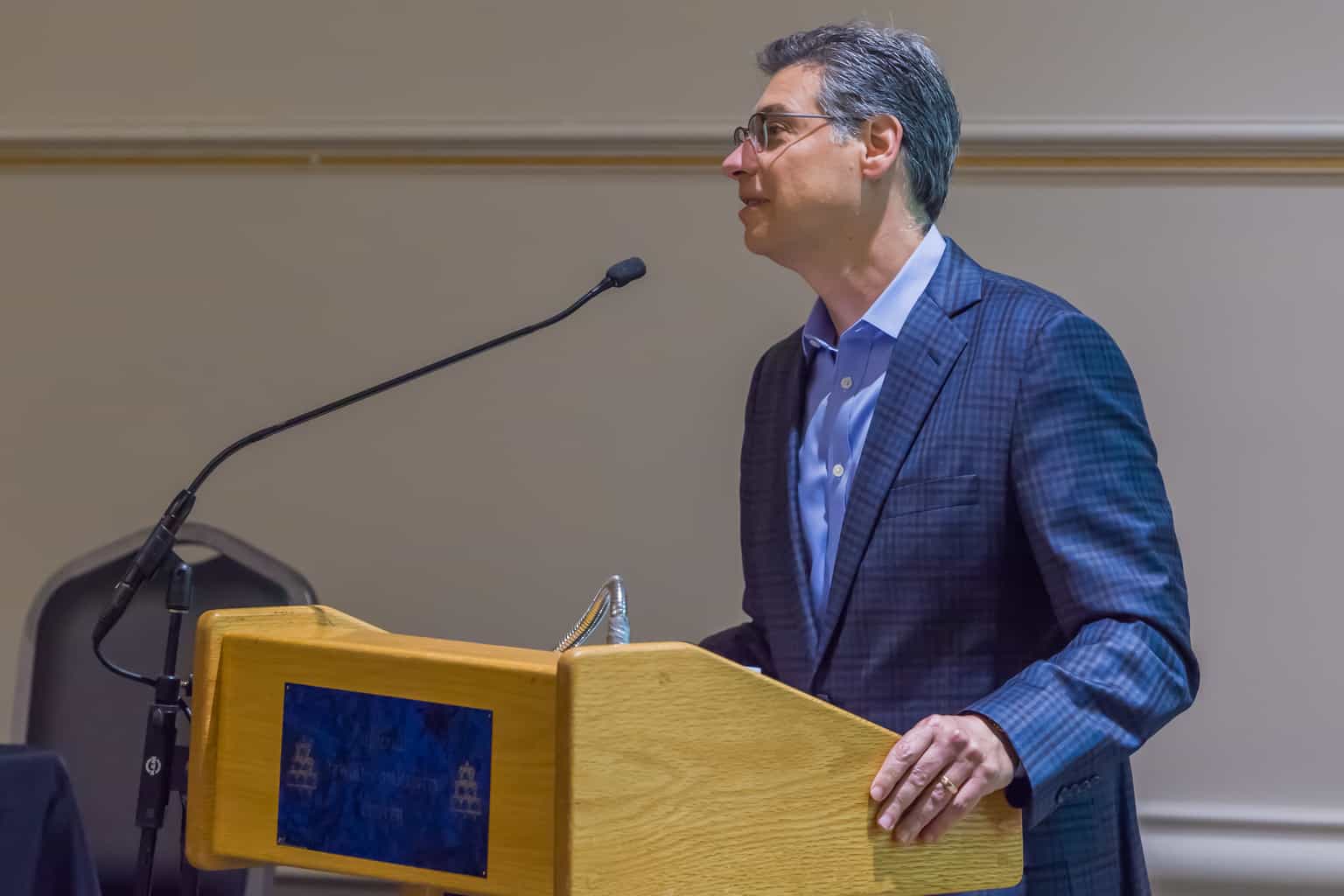 Tuesday, June 18, 2019, at the joint annual meeting of Jewish Community Partners (JCP), Memphis Jewish Federation (MJF) and Jewish Foundation of Memphis (JFOM), Michael Greenberg's tenure as Chair of the Executive Board of JCP will come to an end after serving in the role for two years.
"I feel a deep sense of pride that I was offered the privilege to be a leader in JCP's efforts to create a legacy of sustainability in our Jewish institutions, neighborhoods, and people," said Greenberg. "I think of the legacy of philanthropy and volunteerism that my wife's parents Evelyn and Jerome Makowsky demonstrated, and of the older generations of Jewish Memphians who went out of their way to build this Jewish community. I treasure the opportunity to have done my part."
Under his leadership JCP has cared for, connected, and engaged Jewish Memphis in many important ways, with three initiatives standing out at the top of the list. Security efforts have increased the safety of Jewish agencies and neighborhoods; Jewish Family Service has been rebuilt making it better positioned to be there for Jewish families in need today and in the future; and we are working towards making Jewish education more accessible for all families.
During his tenure as board chair, JCP worked with Secure Communities Network (SCN) to pilot a brand new program with the first ever Regional Security Director in the SCN network by hiring Stuart Frisch into the role.
"Immediately, we knew Stuart's law enforcement expertise would benefit everyone in Jewish Memphis, but when the heinous attacks in Pittsburgh happened, Jewish communities across North America turned to us for advice on how to take action to protect themselves," said Greenberg. "Our unique ability to innovate made us security leaders in the U.S. and Canada."
About five years ago, it became clear that Jewish Family Service needed a reboot. After extensive research, the collected data were used to map the current needs in the Memphis Jewish community and to plan ahead for projected future need among the most vulnerable. Under the auspices of the MJCC, JFS was reimagined and rebuilt to meet the need that exists today, while setting the agency up to adapt to the needs that will evolve in the years ahead. Under Greenberg's chairmanship, JCP launched a major campaign to permanently fund the new JFS.
"We're harnessing the incredible generosity of our donors to ensure financial sustainability of this vital service, ensuring that no senior is going to be hungry and alone," said Greenberg. "We're helping to ensure that families have someone who cares that will be there with what they need, when they need it."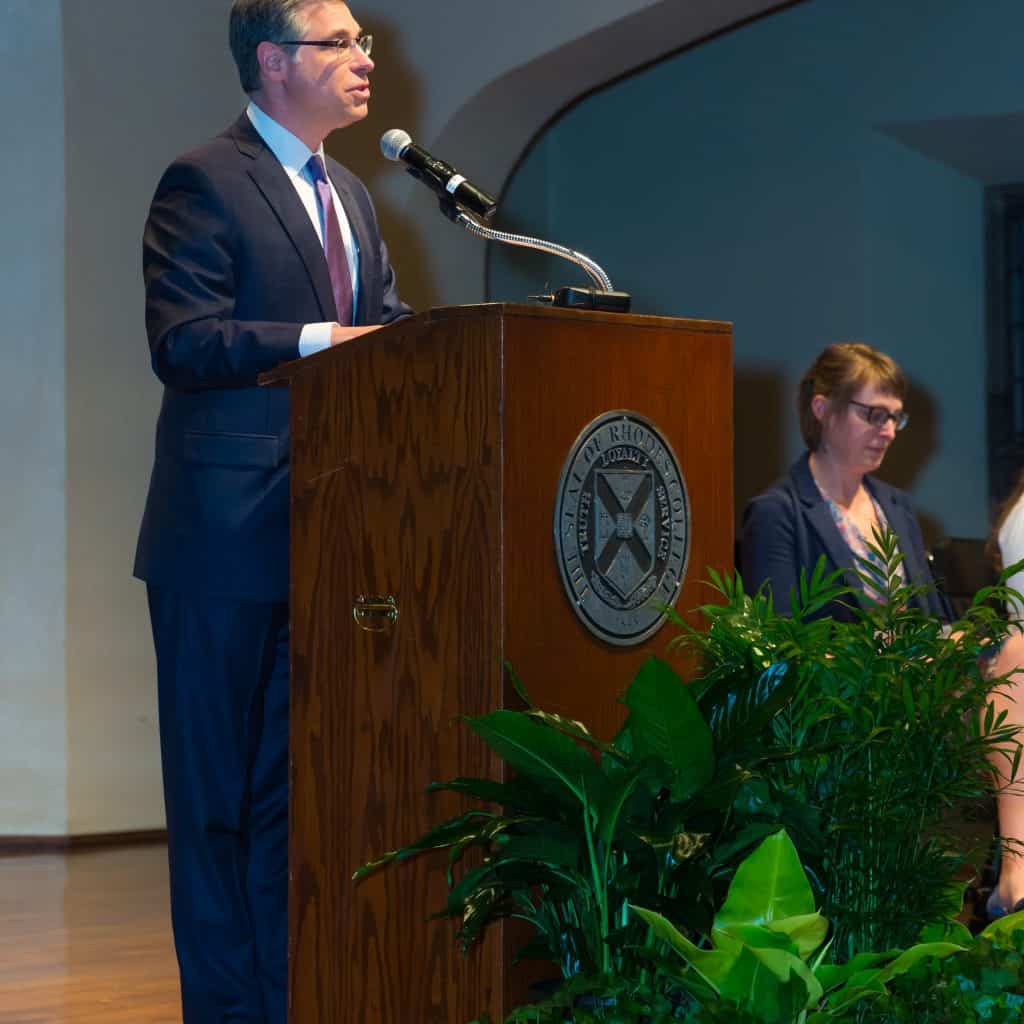 Always a priority for MJF, Jewish education has remained a major focus since Federation and Foundation came together under the JCP umbrella four years ago, but the approach has evolved under Greenberg's leadership. This year, the consulting firm Prisma was tapped to look into the reality of the current model and compare it to what could be learned about need for families in the community.
"I didn't come into this role with some vision and agenda," said Greenberg. "But I do want to help shape an education model that is the best fit for Jewish children and families in Memphis. I put my energy into supporting Laura (Linder, JCP President and CEO). I've worked with her to help her think things through, and navigate bumps in the road."
"Michael brought unique talents to his role as chair and what we've accomplished together is indicative of that," said JCP President and CEO Laura Linder. "He's emotionally invested in the success of both Federation and Foundation and his unique point of view has contributed significantly to our growth. I look forward to working with him as his role as a lay leader evolves, as I know his passion for sustaining Jewish Memphis won't allow him to take a break from this hard but important work."
Total Page Visits: 2151 - Today Page Visits: 1
Tags:
Hillels of Memphis
,
Hillels of Memphis Rhodes
,
Hillels of Memphis Rhodes College
,
Jewish Community Partners
,
Jewish Federation Memphis
,
Jewish Foundation of Memphis
,
Jewish life in Memphis
,
Jewish Memphis
,
Jews in Memphis
,
Memphis Jewish Community
,
Memphis Jewish Federation
,
Memphis Jewish life
,
Memphis Jewish Population
,
Memphis Jews
,
Michael Greenberg
,
Michael Greenberg Memphis