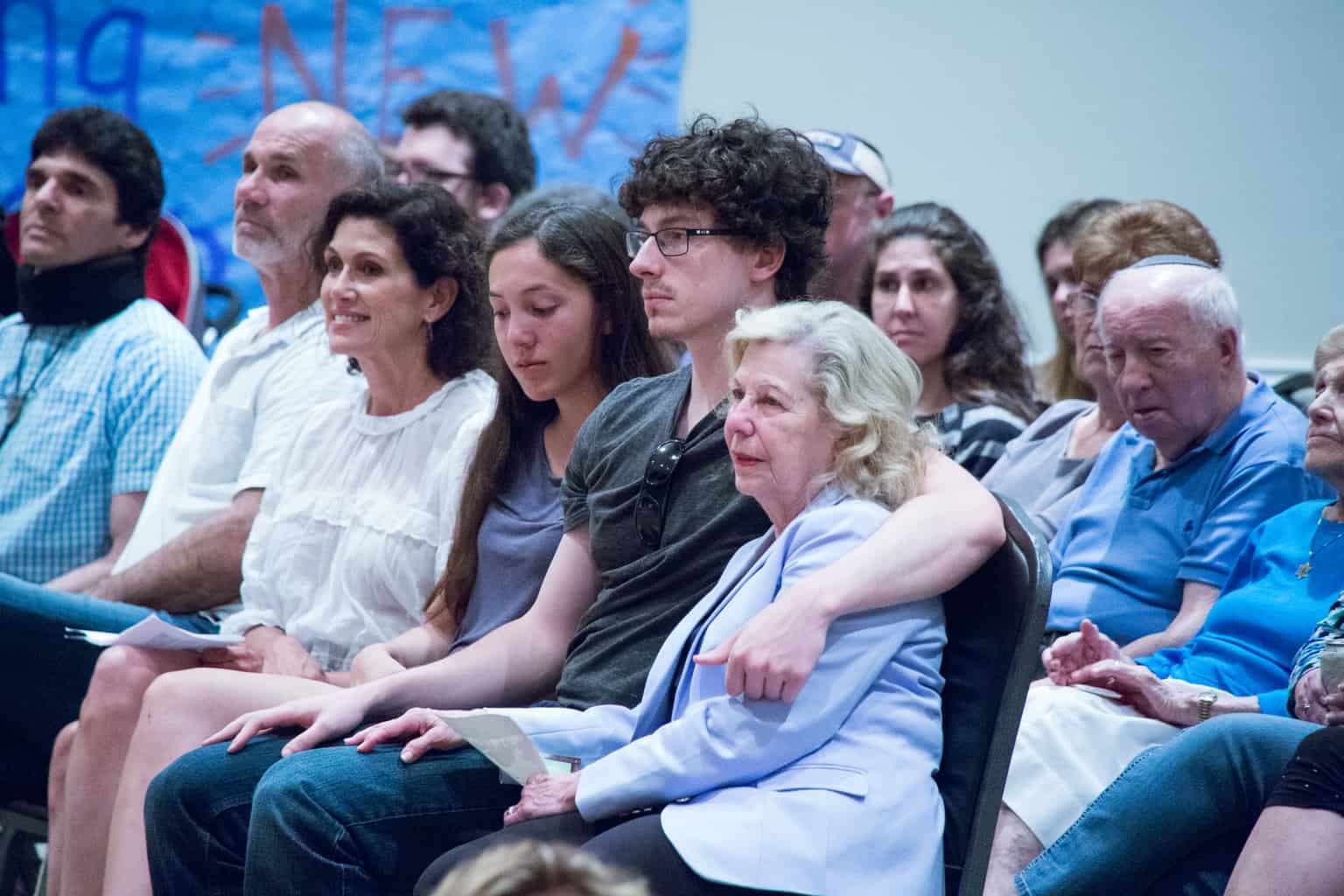 Interview by Gila Golder Photo by Ronnie Booze
Part of Memphis Jewish Federation's ongoing efforts to connect Memphis and Israel, the 70 Faces of Memphis and Shoham project was designed to form real connections between the people of Jewish Memphis and the people of Shoham, Israel, Memphis's partner city through the Jewish Agency for Israel's Partnership 2Gether program. The project serves as a way to connect Jewish Memphians to each other by showcasing their unique character and contributions to the community.
A native Memphian, Bert Wolff learned the value of community leadership and civic engagement as a youngster. Her father, Johl Adler, operated one of Memphis's first integrated restaurants. He also served as president of the Memphis Welfare Fund, the predecessor to Memphis Jewish Federation. Like her father, Bert became active in the Memphis Jewish community as well as in the broader Memphis community, working to effect change through consensus-building. She has held leadership roles in Hadassah, the National Council of Jewish Women, Temple Israel, the Metropolitan Inter-Faith Association (MIFA), and the National Conference of Christians and Jews.
In 1982, serving as school board president, Bert oversaw a controversial vote to desegregate Memphis city schools. Her vote in favor of desegregation caused her to lose her seat on the board.
"We got bomb threats, death threats. I had obscene phone calls every night till the election," recalled Bert in a 2013 interview with the Commercial Appeal. "But I'd do it all again. It was the right thing." Following her ouster from the board, Bert continued to fight for civil rights in Memphis. She and her husband Art, of blessed memory, were founding members of the National Civil Rights Museum, established in 1991.
Bert and Art were also instrumental in bringing the Israeli Scout program to Memphis. Since 1971, Memphis Jewish Federation has hosted two Israeli teens every summer from the Tzofim, a scouting organization in Israel. The Scouts work to spread a universal message of friendship and brotherhood. For over 45 years, Bert and Art acted as adoptive grandparents for each pair of visiting Scouts, taking them on outings throughout the summer and making them feel at home in Memphis. They also served on the Israeli Scouts planning committee and provided financial support for the program.
Art passed away in February 2017, and the Summer 2017 Israeli Scouts program featured a tribute to Art and his tireless work on behalf of the Scouts— a bittersweet moment for Bert and her family.
Photo: Bert Wolff, one of Memphis Jewish Federation's 70 Faces of Memphis and Shoham, is comforted by family while attending a special Israeli Scouts Caravan performance at the MJCC which featured a memorial to Bert's husband Art, of blessed memory. For 45 years, the Wolffs were instrumental in the tradition of yearly Scout visits to Memphis, become adoptive grandparents to the Israeli teens during their time in Memphis.
Total Page Visits: 5940 - Today Page Visits: 1
Tags:
70 Faces of Memphis
,
70 Faces of Memphis and Shoham
,
Art and Bert Wolff
,
Bert Wolff
,
Israeli Scout Friendship Caravan
,
Israeli Scout Friendship Caravan Memphis
,
Israeli Scouts
,
Israeli Scouts Memphis
,
Memphis Celebrates Israel at 70
,
Memphis Jewish Community
,
Memphis Jewish Federation
,
Memphis Jews
,
Memphis Shoham partnership
,
Memphis-Shoham
,
Shoham Memphis