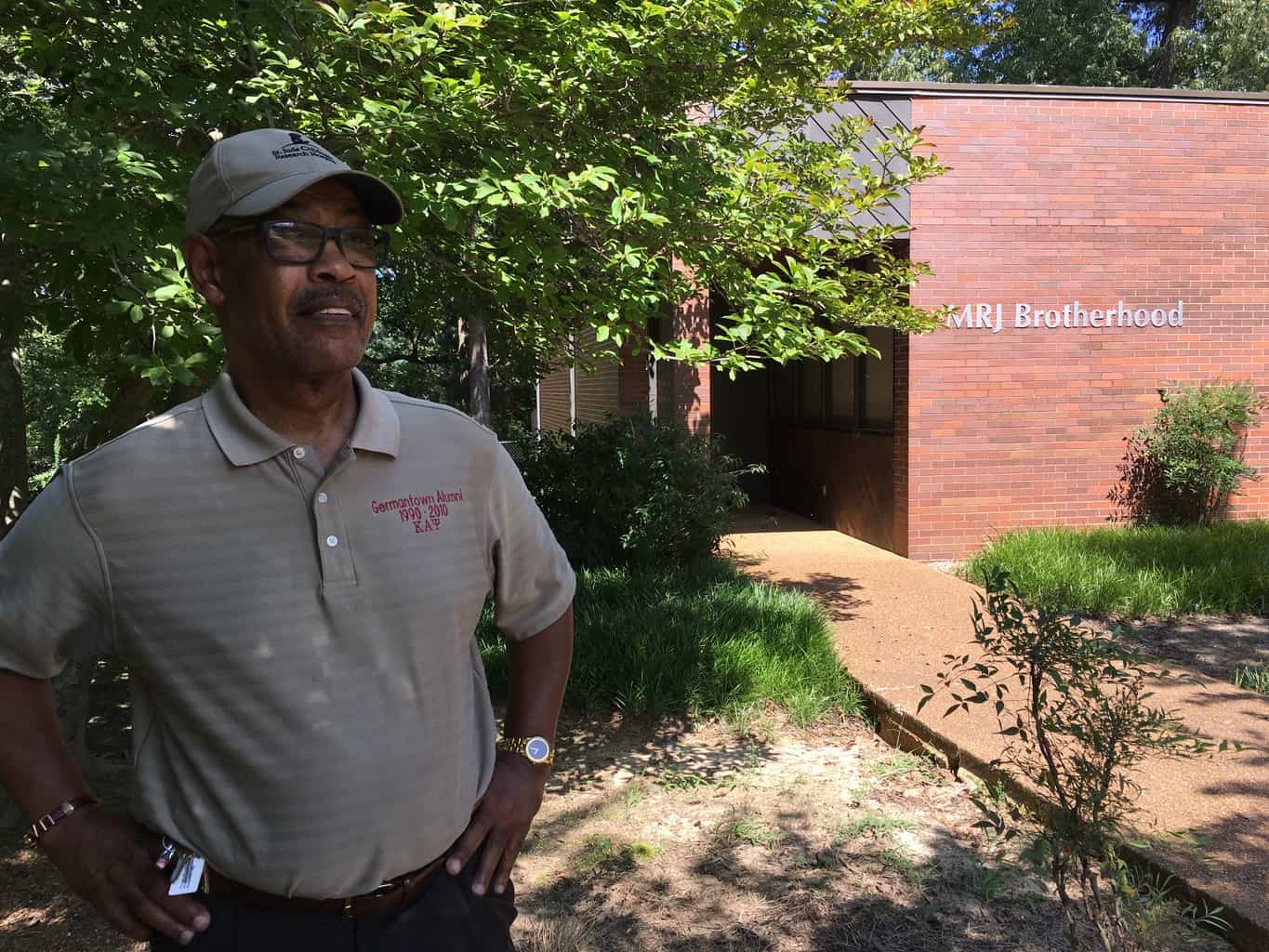 Photos and interview by Melinda and Michael Lejman
Part of Memphis Jewish Federation's ongoing efforts to connect Memphis and Israel, the 70 Faces of Memphis and Shoham project was designed to form real connections between the people of Jewish Memphis and the people of Shoham, Israel, Memphis's partner city through the Jewish Agency for Israel's Partnership 2Gether program. The project serves as a way to connect Jewish Memphians to each other by showcasing their unique character and contributions to the community.
Carter Rosenthal's life was reshaped by parenthood. And, over the years, his dedication to work and family has extended beyond his home to include the community that helped his family grow and succeed. Born to a black Christian mother and a Jewish father, Carter recalls being very happy, but increasingly aware of the two worlds his heritage placed him in. He lived with grandparents in Little Rock from the time he was born until 1957, three blocks from Central High School in Little Rock, and remembered his grandmother bringing lemonade to the troops enforcing the federal desegregation order. Born in a diverse community, he identifies the Central High Crisis as "the first time I had ever really seen that hatred."  Shortly following he moved to Chicago to live with his mother and attend high school.
Carter came of age in Chicago, a product of Hyde Park and the heavily Jewish South Shore community. It was only over time that he understood why they always lived in Jewish neighborhoods, despite attending an Episcopal Church near Barrack Obama's Chicago home.  Carter remembers high school fondly.  He played sports and graduated with a class full of promising young students and artists that included Suze Orman and Mandy Patinkin.  But the upheavals of the 1960s changed Carter's mentality and caused him to reevaluate his own identity.
"When Martin Luther King Jr. was assassinated I just went into this black shell…and I just kinda become, not radical but more in tune with what I really was because that's what people saw me as." The assassination of Robert Kennedy and the chaos of the 1968 Democratic National Convention there in Chicago erupted around him. "I went from being this fun-loving guy who loved to play football and baseball to just being hard, I didn't want to be Jewish, I wanted to be black and proud." Carter credits his children with fostering hope and a sense that "you just did what you had to do". Parenthood and work became his focus and this led to his involvement in community schools following the move to Memphis from Dallas during his time working for Frito-Lay.
Here in Memphis, Carter has a long history of involvement through the Jewish community and public education.  His six children led him to volunteer opportunities at Memphis schools where has served in every manner possible, from fundraising to multiple PTAs. He takes pride in his children's' achievement in high school and college and specifically points to their growth in Memphis public schools. Judaism is both a part of Carter's identity and the path that led him to his deep appreciation of what people can do when see they each other as part of a family. Nowhere is this more apparent they when he speaks about his belief in public education and our shared commitment to future generations. Reflecting on parenthood, work, and his years of volunteering to support Memphis youth, Carter believes that "If I had it to do all over again, I wouldn't change it. I am really so happy with myself right now because I get to do the things I never thought I'd do."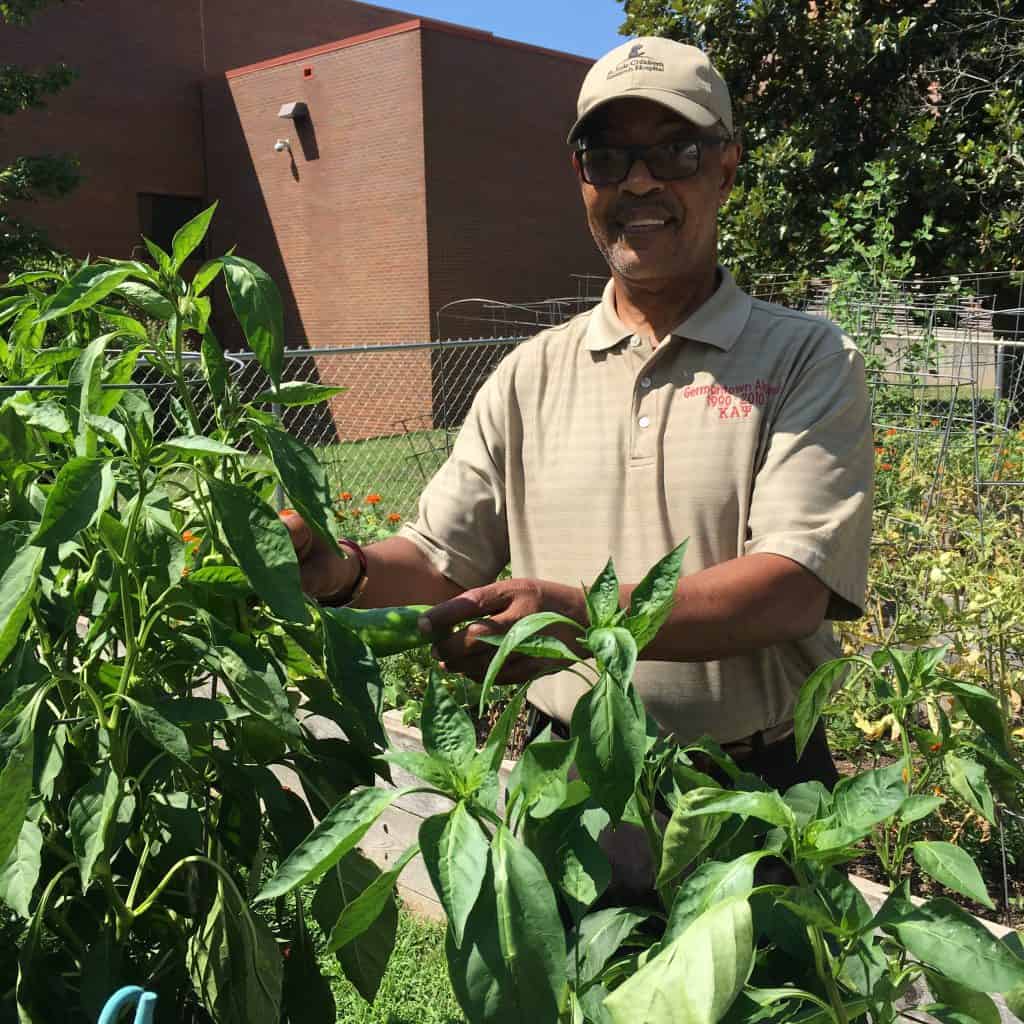 Carter Rosenthal, one of Memphis Jewish Federation's 70 Faces of Memphis, has been a committed volunteer throughout his life. Through Temple Israel's MRJ Brotherhood, Carter volunteers to lead the Team Garden on the synagogue's campus.
2192total visits,2visits today
Tags:
70 Faces of Memphis
,
70 Faces of Memphis and Shoham
,
Carter Rosenthal
,
Carter Rosenthal Memphis
,
Israel at 70
,
Melinda Lejman
,
Melinda Lejman Memphis
,
Memphis Celebrates Israel at 70
,
Memphis Jewish Community
,
Memphis Jewish Federation
,
Memphis Jewish life
,
Memphis Jewish Population
,
Memphis Jews
,
Michael Lejman
,
Michael Lejman Memphis