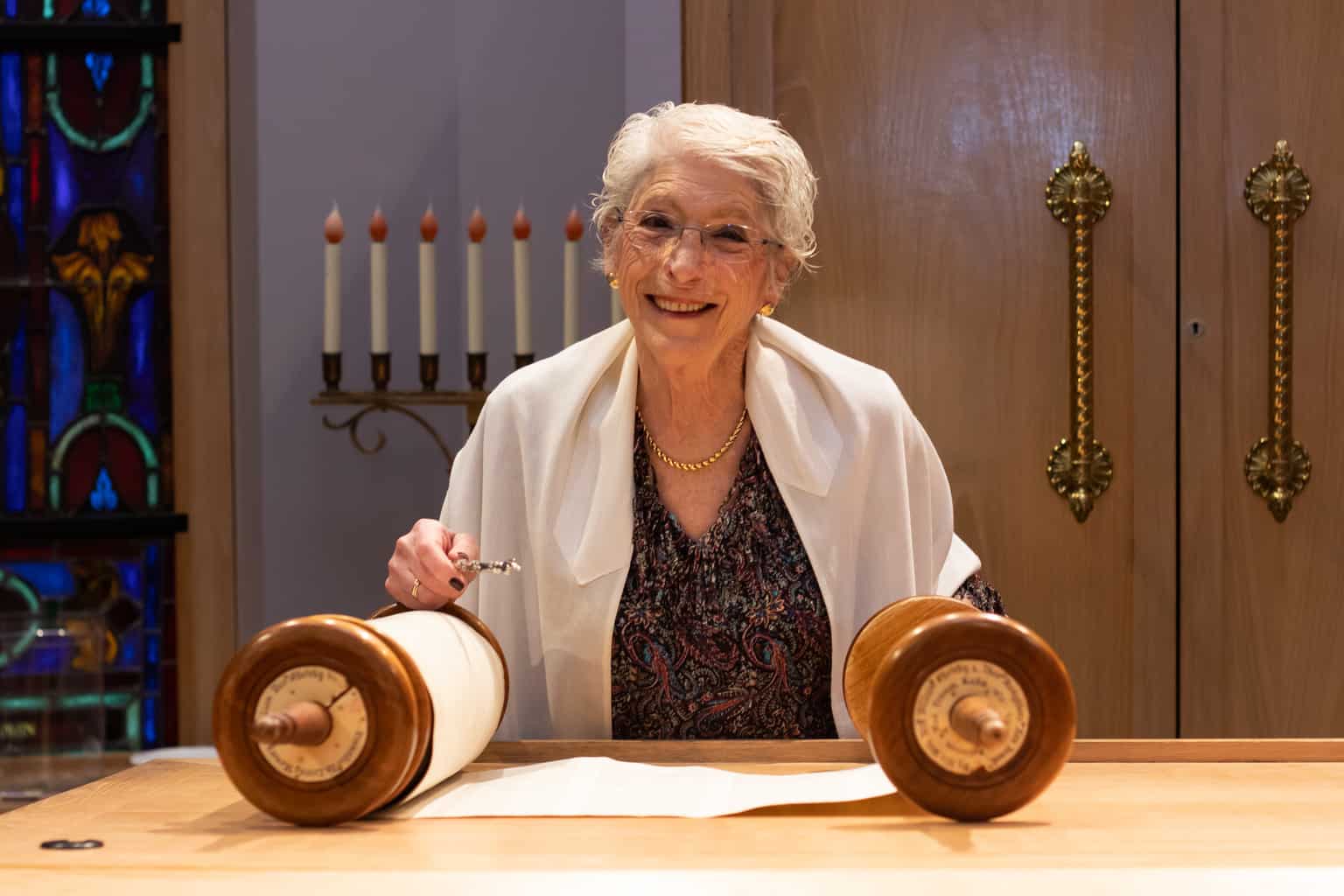 Interview by Gila Golder
Photos by Rivka Braverman
Part of Memphis Jewish Federation's ongoing efforts to connect Memphis and Israel in meaningful ways, the 70 Faces of Memphis and Shoham project was designed to form real connections between the people of Jewish Memphis and the people of Shoham, Israel, Memphis's partner city through the Jewish Agency for Israel's Partnership 2Gether program. The project also serves as a way to connect Jewish Memphians to each other by showcasing their unique character and contributions to the community.
"I have spent virtually my entire adult life in the tikkun olam world," said Alayne Shoenfeld.
Originally a teacher, Alayne transitioned into a school administrator, recruiting volunteers and later managing mentorship programs for what was then called the Memphis Mentoring Partnership.
"One major funder was the Grizzlies Foundation, and after a couple of years, their executive director thought, 'We're doing the same work, why is Alayne down the street?' So the Mentoring Partnership became part of the Grizzlies' charitable foundation. For the last five years of my working life, I was a Grizzly!"
Now retired, Alayne keeps busy volunteering at Beth Sholom. "I became active in the tikkun olam committee because the fellow who used to run it wanted to reinvigorate it, and I said, 'Well, I happen to be in the volunteer management business.'"
Eventually, Alayne learned how to read Torah, and now she serves as chief gabbai (synagogue sexton).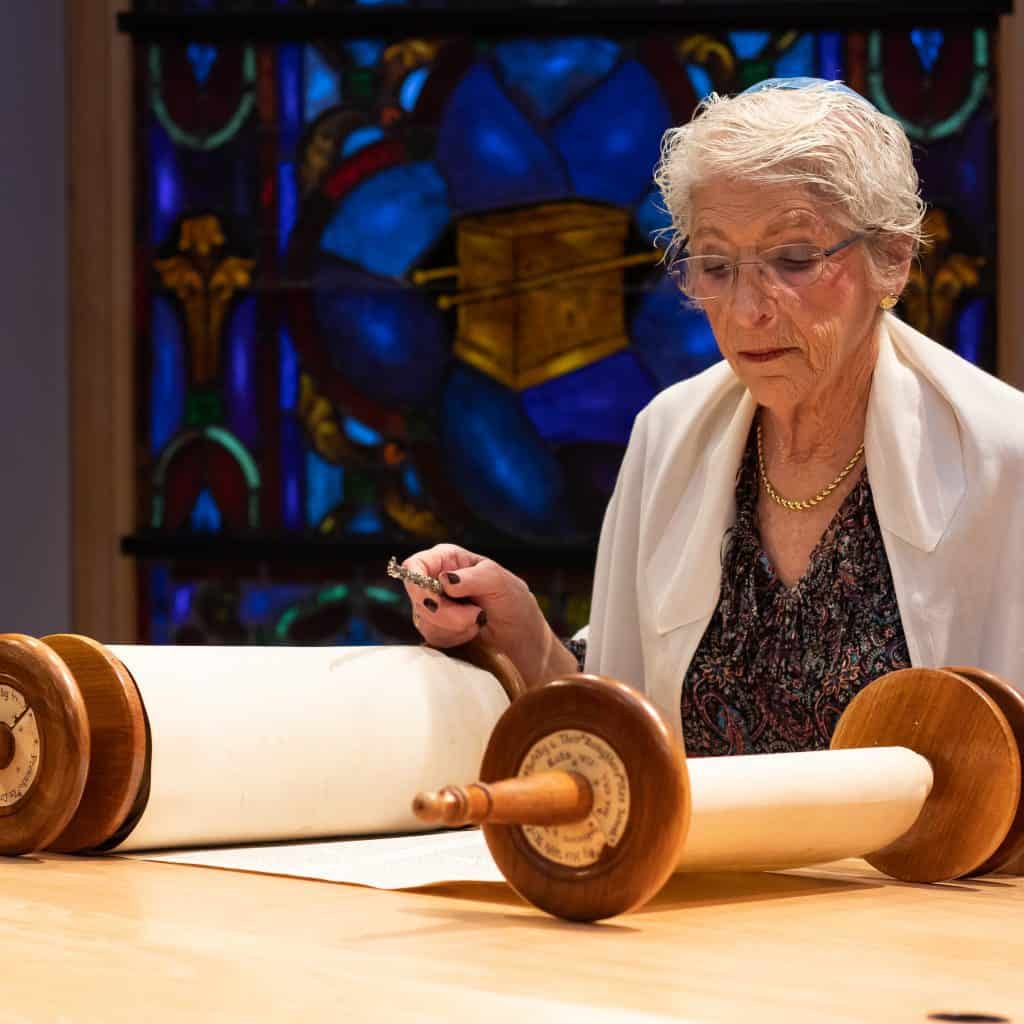 "The reason I'm gabbai is, I served on the board for many years and I needed a break from it and I told the president at the time, 'Thank you very much but I don't think I'll continue next year.' And he said, 'Well, in that case, you must be gabbai,' and I couldn't refuse."
The gabbai assists with the Torah service, following along to ensure the reader chants the appropriate words. "I believe I probably am the only female chief gabbai in Memphis. That's my claim to fame at Beth Sholom."
Alayne has also volunteered for Jewish Family Service's Friendly Visitors program. "After my mom passed away, I missed the company of that generation, so I started visiting this awesome woman at Belmont Village. We talked about everything— a lot of girl talk. And I visited her every Shabbat after services because her daughter is Orthodox and Shomer Shabbat, so it was the only day of the week that her daughter couldn't drive to visit her. I became the Shabbat elf."
"I've spent my career in education and community service because of my parents. They had a clothing business which took a lot of time, and after hours they served the shul in many capacities and volunteered for local organizations. When I was little, I resented all the time they spent away from us, but when I got old enough to understand, I learned from their example that when you grow up, you give back. I respected their commitment to making our community better. I could have chosen to do many things in life, but having the honor to do good in the world was more important to me than financial gain. All I do today is in honor of my parents."
1815total visits,1visits today
Tags:
70 Faces of Memphis
,
70 Faces of Memphis and Shoham
,
Alayne Shoenfeld
,
Memphis Celebrates Israel at 70
,
Memphis Jewish Community
,
Memphis Jewish Federation
,
Memphis Jewish Foundation
,
Memphis Jewish life
,
Memphis Jewish Population
,
Memphis Jews
,
Memphis philanthropy
,
Memphis Shoham partnership
,
Memphis-Shoham