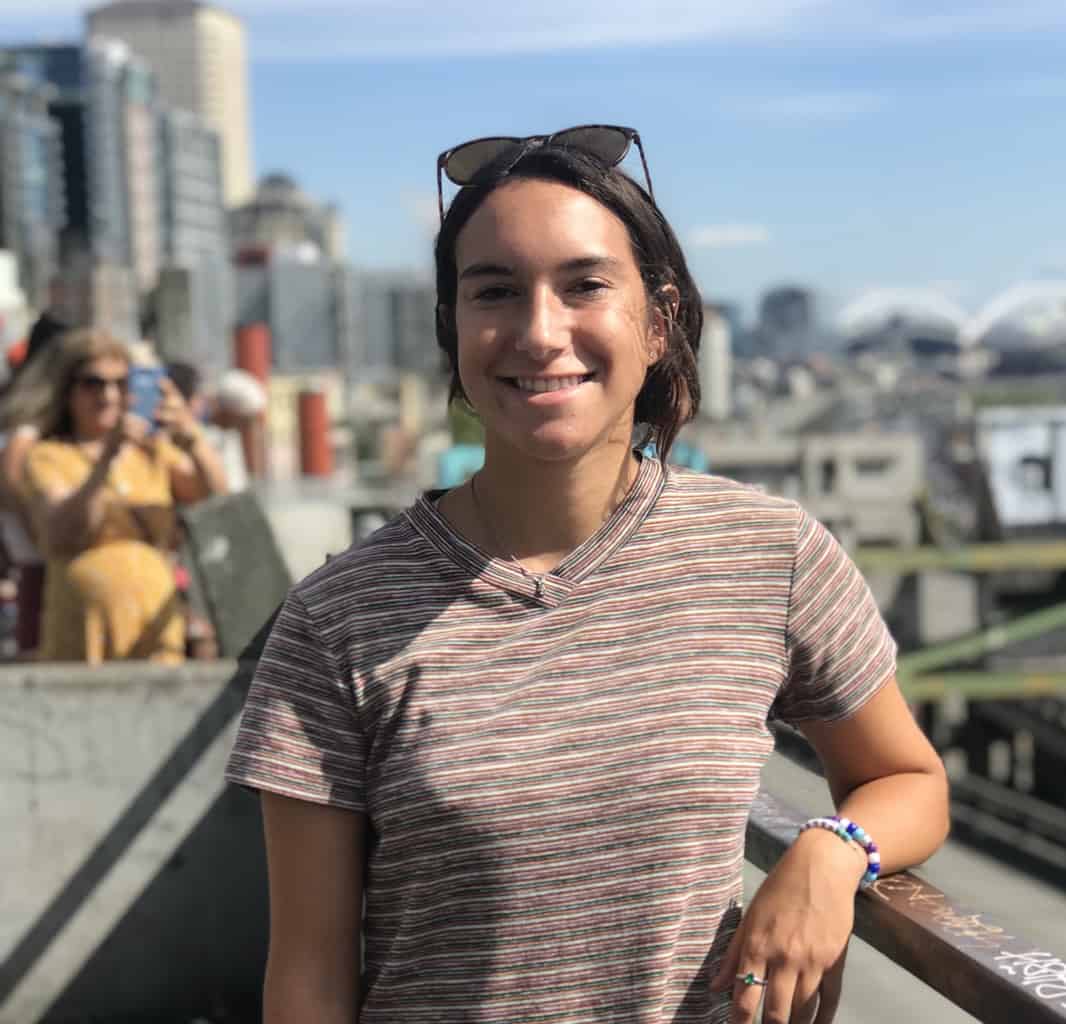 By Emma Figarsky
There are currently five Jewish Community Fellows at Rhodes College. As part of their fellowship, they periodically share their experiences as Jewish college students with the larger community. More information about the Fellowship can be found on the JCP website.
When I was growing up, change was not a stranger to me –from moving over 1,000 miles, to changing schools and therefore changing 'friend groups' frequently. Throughout my life, however, I have had Judaism remain, as this constant, grounding presence. Although my relationship with Judaism has transformed over the years, I have always confidently had the Jewish community by my side.
Ever since I can remember, my favorite aspect of Judaism is that of community, or kehillah. The first song that comes to my mind is Wherever You Go, There's Always Someone Jewish by Rabbi Larry Milder.
In every Jewish community I have encountered, time and time again I have witnessed this strong sense of community–  and this sense of obligation to take care of one another as if you were family, even if you had just met. From attending religious school and becoming a bat mitzvah, to teaching religious school, going to youth group and spending countless summers at HSJ, I always had Judaism and the numerous lifelong friends I had met along the way.
The idea of parting with the Jewish community that I had grown up with and become so involved with once high school ended unsettled me. So, when I was offered the Jewish Community Fellowship at Rhodes College I was thrilled to be given this opportunity to further my studies and find that community that I value so dearly here in Memphis!
Between balancing Rhodes' rigorous course load and my extra-curriculars, it has been so comforting to have our tiny, but mighty, Jewish community at Rhodes college, whether we are gathering for a Friday night dinner, a discussion over lunch, or a quick candle-lighting with latkes in the midst of finals.
Total Page Visits: 2834 - Today Page Visits: 1
Tags:
Jewish college scholarship
,
Jewish college scholarships
,
Jewish Community Fellows
,
Memphis Hillel
,
Memphis Jewish Community
,
Memphis Jewish Federation
,
Memphis Jewish life
,
Memphis Jewish Population
,
Memphis Jews
,
Rhodes College
,
Rhodes College Hillel
,
Rhodes College Jewish Community Fellowship
,
Rhodes Hillel