People
Coping with Depression: Advice for Seniors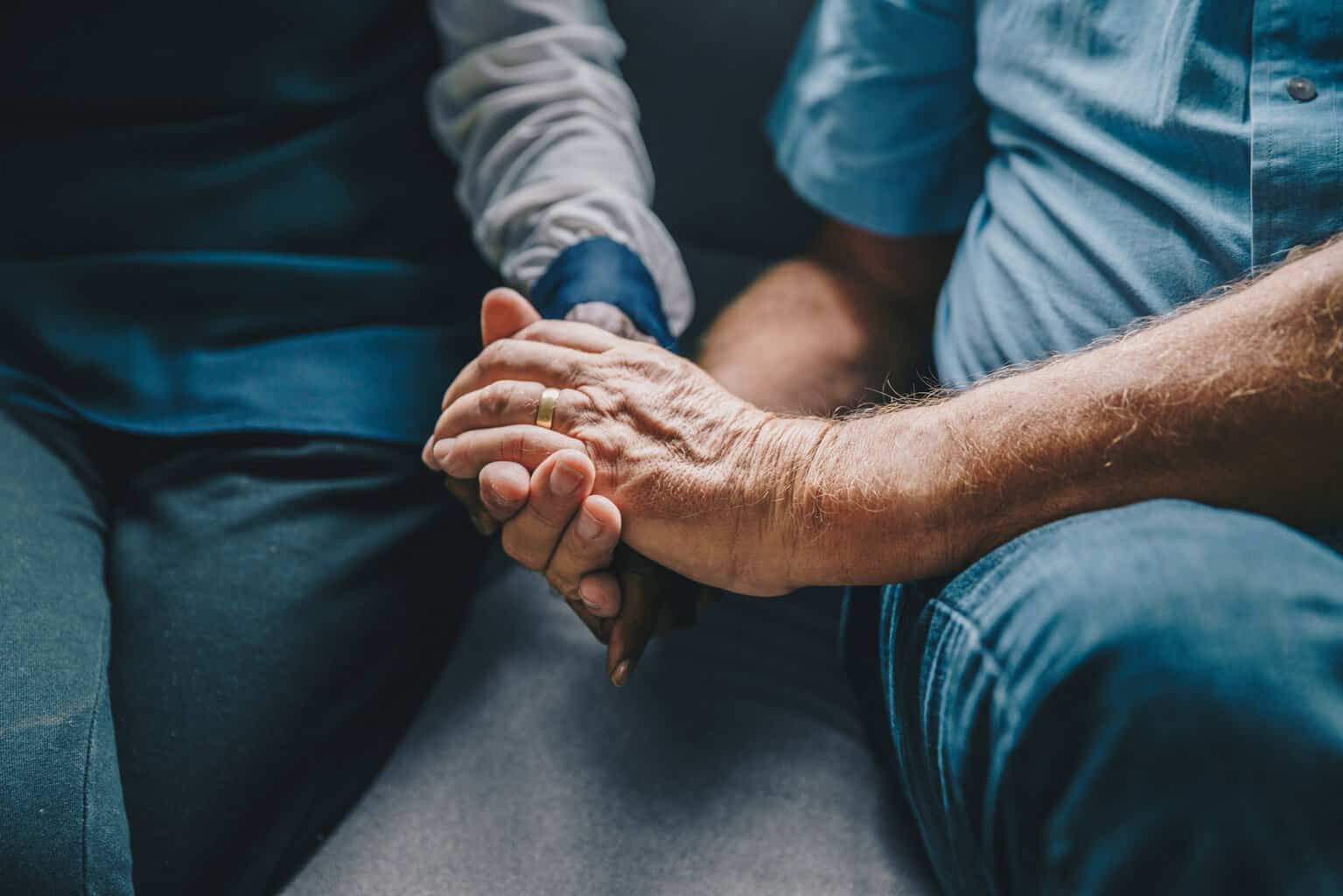 By Teresa Greenhill (Photo by Nicole De Khors from Burst )
Teresa Greenhill is the co-creator of MentalHealthforSeniors.com, which is dedicated to providing seniors with information on physical and mental fitness. Being a senior herself, Teresa, with some help from her granddaughter, manages the website as a way to keep her busy and help other seniors be active and happy in their golden years.  
If you are a senior caregiver, a writer with an interest in the topic, or otherwise inclined to contribute useful resources for Memphis Jewish Seniors, please send a pitch to mtimberlake@jcpmemphis.org. We will include these articles in our monthly Memphis Jewish Seniors e-newsletter. To enroll in the e-newsletter, please send an email to the same address above.
Memphis seniors are concerned about their mental health, and for good reason. Recent studies indicate that Americans feel increasingly depressed these days, and as we age, we're particularly vulnerable. Heartbreakingly, the Wall Street Journal reports that suicide rates among middle-aged people and seniors — especially veterans — are "higher than almost any other age group in the United States, and rising quickly."
Luckily, there's hope for recovery from depression. If you or a loved one are a senior who may be experiencing depression, here's what to do.
Signs of Depression
Most people associate depression with feelings of sadness and despair. However, many people don't realize that the symptoms of depression look different as we age. Depression can be tricky to diagnose in the older population, as people write its symptoms off as "normal" signs of aging.
The National Institute on Aging notes that depressive symptoms vary among different age groups. Among seniors, depression symptoms:
Negative emotions. For example,You might feel hopeless, sad, anxious, angry, irritable, guilty, or even worthless.
Suicidal thoughts. If you or a loved one experience thoughts of suicide, life might be on the line. Seek help as soon as possible.
Feeling tired. You may have trouble sleeping, sleep too much, or feel fatigued.
Cognitive impairments. People with depression might feel confused or have difficulty concentrating. Unfortunately, in the senior population, this symptom might be misdiagnosed as Alzheimer's disease, dementia, or another brain disorder.
With proper treatment, which may include therapy and/or medication, you can reduce these symptoms, including negative emotions and risk of suicidal thoughts.
Treating Depression
The good news is that depression is treatable. If you or a loved one is suffering from depression, there are local resources that can help. There are many Jewish therapists in Memphis and your local Jewish Community Center may have support groups available. Senior-oriented wellness programs can also help you recenter your emotions and take charge of your depression.
The better news is that insurance plans often cover prescriptions and professional treatments with medical providers. However, because insurance plans vary, you should research your benefits to understand your coverage. For instance, Medicare Part B insurance covers general counseling services for seniors. However, doctors might recommend other services that aren't covered, or recommend seniors attend more frequent counseling sessions than their Medicare plan allows. It's important to discuss your treatment plan with your doctor to ensure everything will be covered.
Seniors might also consider purchasing a Medicare Advantage plan, which covers the same counseling benefits as Original Medicare along with additional benefits. Medicare Advantage helps support you in healing from depression by also covering vision, dental, hearing, and prescription drug benefits that help support your counseling and therapy needs.
Additionally, some lifestyle adjustments help support healing from depression. Because loneliness and isolation are major risk factors for depression, it's crucial at any age to make friends and surround yourself with others. For instance, Jewish seniors in the Memphis area can benefit from spending time with each other and forming a sense of community. To boost your mood, you can also spend time with your family, friends, and loved ones.
According to the University of Minnesota, other lifestyle changes that reduce depression include physical activity; a balanced, nutritious diet; getting quality sleep each night; and reducing stress. The mindful practice of yoga nidra, which involves meditating while resting flat on your back, provides several of these benefits. In addition to lowering stress levels, yoga nidra is called the "yoga of sleep" because it promotes deep relaxation. It's safe for any age or health condition, making yoga nidra an excellent choice for seniors who want to boost their mood.
Helpful Resources
When it comes to depression, you're never alone. There are many local, national, and international resources, nonprofits, professionals, and support groups ready to help you. Here's a list of support groups and professionals Psychology Today recommends in the Memphis area.
If you or a loved one experience suicidal thoughts, seek immediate help. The Suicide Prevention Lifeline (1-800-273-8255) provides free, 24/7 confidential support for those in need.
Depression doesn't last forever, nor does it define you. You can recover from it with help from medical professionals, along with some resources and lifestyle adjustments. Familiarize yourself with the suicide warning signs so you can seek help if and when you need it. With proper treatment, you can still live life to the fullest and enjoy each day.
Local resources:
Memphis Jewish Community Center
Total Page Visits: 1041 - Today Page Visits: 8
Tags:
Activities for seniors in Memphis
,
Jewish Community Partners
,
Jewish Community Partners staff
,
Jewish Federation Memphis
,
Jewish Foundation of Memphis
,
Jewish life in Memphis
,
Jewish Memphis
,
Jews in Memphis
,
Memphis Jewish Community
,
Memphis Jewish Federation
,
Memphis Jewish Foundation
,
Memphis Jewish life
,
Memphis Jewish Population
,
Memphis Jewish Seniors
,
Memphis Jews
,
Memphis Seniors
,
mental health for seniors
,
mentalhealthforseniors.com
,
Teresa Greenhill