News, People
Shoham, Memphis' Partner City in Israel, Sends Delegation to Visit Memphis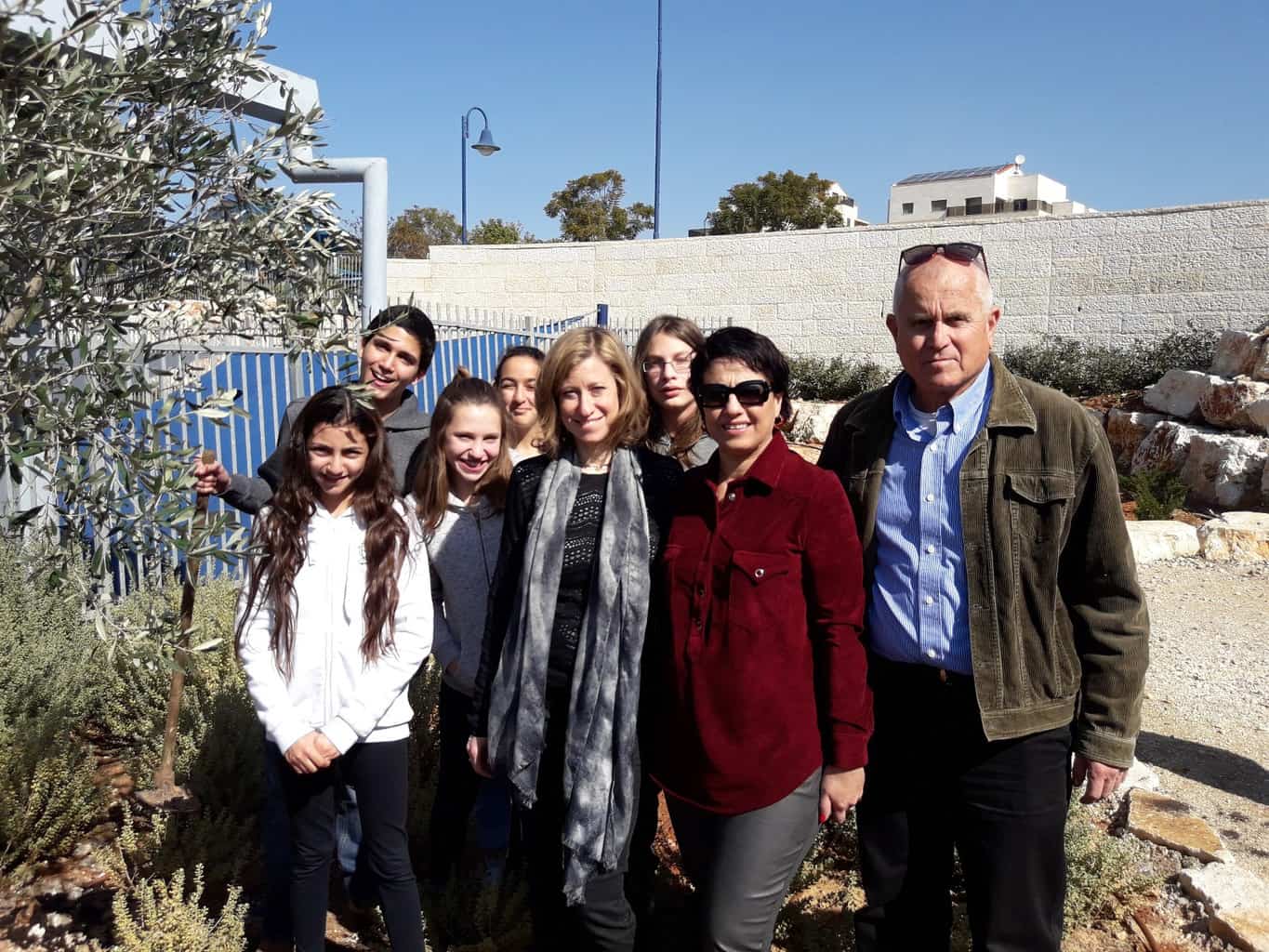 Photo above: Laura Linder, center, President and CEO of Jewish Community Partners, visited Shoham in February 2017 and met with Shoham youth and adults. Orly Lahat, right, is the chair of Shoham's steering committee for the Memphis-Shoham partnership.
By Gila Golder
As part of a new partnership forged between the Memphis Jewish community and the city of Shoham in Israel, a delegation from Shoham is in Memphis May 18-22.
The relationship between the two communities is the newest of 47 partnerships linking 550 Jewish communities around the world to communities in Israel through Partnership2Gether Peoplehood Platform (P2G), a program of JAFI (Jewish Agency for Israel). P2G was launched over 18 years ago and includes city-to-city partnerships as well as region-to-region partnerships.
The partnerships facilitate meaningful, ongoing connections between Israelis and Jews around the world through unique programs and one-on-one encounters, including school "twinning"; teen and young adult leadership projects; programming for young adults and young families; and interpersonal exchanges in professional, educational, and cultural areas. The goal of the Memphis-Shoham partnership is to establish deep and meaningful people-to-people relationships between the two communities.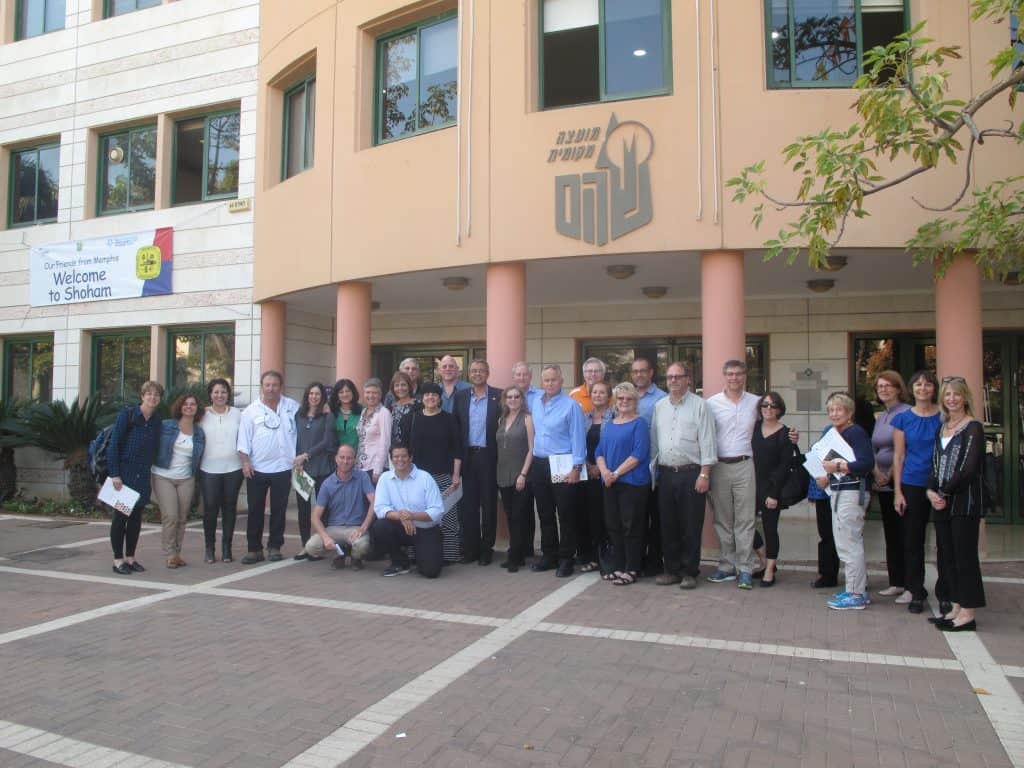 Jewish Community Partners has convened a steering committee to guide this process. (JAFI is one of JCP's overseas partners and is supported in part by grants from Memphis Jewish Federation's Annual Community Campaign). Scott Notowich is the chair of the committee. Other committee members include Beni Dragutsky, Melanie Fine, Cindy Finestone, Jonathan Frisch, Lisa Kaufman, Stuart Lazarov, Marla Mounce, Kate Schaffzin, Ken Steinberg, Lynn Susser, and Scott Vogel.
"Along with my fellow steering committee members, I am excited for our community's launch of this new partnership with Shoham which will complement and expand upon our community's already strong ties with Israel," said Mr. Notowich, who also serves as JCP's Vice Chair, Israel & Overseas. "My counterpart in Shoham, Orly Lahat, and I, are in touch on a regular basis to get this partnership off the ground. Our committee looks forward to reciprocating the warm and generous hospitality extended to the two Memphis delegations that have already visited Shoham."
The steering committees in Memphis and Shoham have been hard at work getting to know each other and laying the groundwork for the partnership. In Memphis, the first step was to engage in a process of mapping existing Israel programming in the community to assess which programs can be easily "plugged in" to the Shoham partnership and to identify needs.
"I was amazed and incredibly impressed by the scope and depth of Israel engagement in our community," said Bluma Zuckerbrot-Finkelstein, JCP's Director of Community Impact and staff coordinator for the Memphis-Shoham partnership. "I anticipate that our new relationship with the people of Shoham will serve to enhance and deepen the ties we already have with the people of Israel."
While the planning process is still underway, community members in Memphis and Shoham have already begun building relationships. Participants in the JCP/MJCC Kehilla trip to Israel in November 2016 had the opportunity to spend an afternoon in Shoham and get to know the city and the people.  JCP has facilitated a "twinning" between Bornblum Jewish Community School and the Yahalom school, a junior high school in Shoham. Laura Linder, President and CEO of JCP, visited Shoham in February 2017 during a mission to Israel with JFNA (Jewish Federations of North America) for executive directors of intermediate Federations. The MJCC is also forging a relationship with the Shoham community center.
"I had a fabulous experience in Shoham meeting adults and youth who are so excited about the new Memphis-Shoham relationship. There is great energy there," remarked Ms. Linder.
"Jewish Community Partners is thrilled to be facilitating this deepening of Memphis' connection to Israel and its people."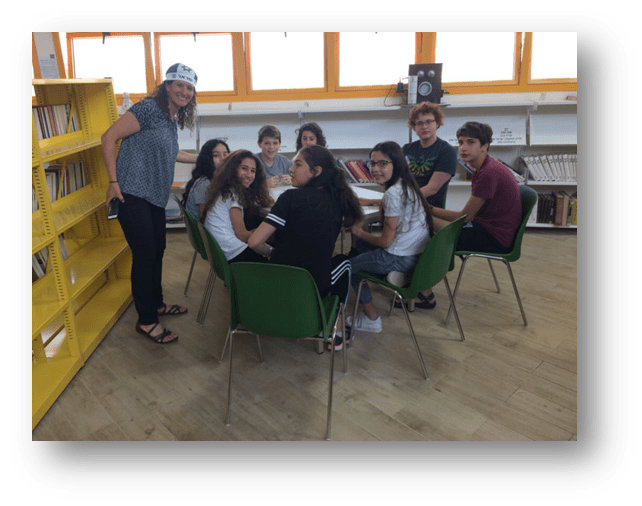 As part of the twinning and partnership, the Bornblum 8th grade class visited Shoham recently during its annual trip to Israel. Bornblum students toured the Yahalom school and, following an "ice-breaker" activity with the Yahalom students, engaged in a workshop about Jewish and Israeli identity. The students also enjoyed a traditional Israeli meal together in the Shoham community garden.
Parallel to JCP's partnership initiative, Memphis Jewish Federation's Lemsky Endowment Fund is providing a grant for Temple Israel's mentorship of a budding Reform congregation in Shoham, whose rabbi, Rinat Sefania, visited Memphis last month.
Each summer, Memphis Jewish Federation brings teen Israeli Scouts to Memphis. Two Scouts spend the summer in Memphis, serving as Israeli culture specialists at the MJCC Day Camp and engaging with the entire Memphis Jewish community. Memphis also hosts the Israeli Scout Friendship Caravan, a group of ten energetic, musically talented teens who travel throughout North America sharing incredible musical theater performances about Israel. This year, Memphis will welcome Roni Gamzon, one of the two Scouts here for the summer, who is from Shoham. The Friendship Caravan will also include Yonatan Kantarowicz and Yuval Jankelowitz, both from Shoham.
Shoham's steering committee for the partnership is in Memphis May 18-22 and will enjoy home hospitality from the members of Memphis' steering committee. They will tour the National Civil Rights Museum and the Belz Museum of Asian and Judaic Art and will spend time at Memphis' Jewish agencies and synagogues. During the visit, both steering committees will sit down together for a joint meeting to discuss the partnership. The primary focus of the visit is to discuss the structure of the new partnership and to plan joint projects for next year.
Two upcoming JCP women's missions to Israel will feature time in Shoham as part of the itinerary— a November 2017 trip in partnership with the Jewish Women's Renaissance Project (JWRP), and the February 2018 JFNA Heart to Heart Women's Philanthropy Mission.
4total visits,1visits today