Arts & Culture, News
"Patchwork Perspectives: The Memphis-Israel Quilt" Begins Traveling Tour of Jewish Memphis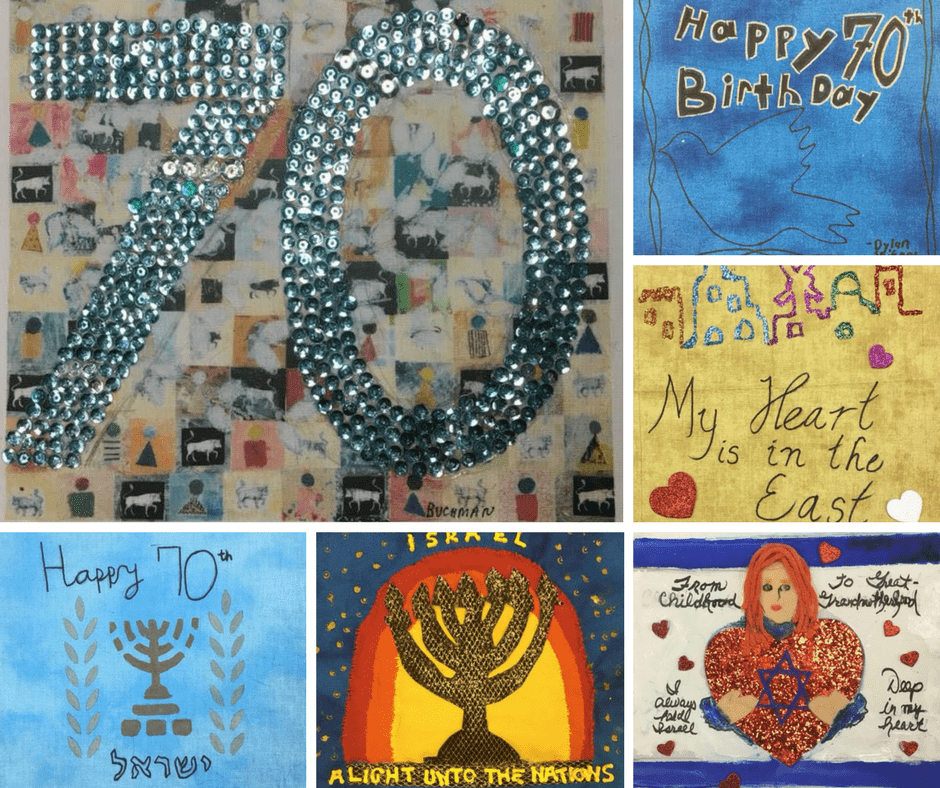 Update: The quilt is on display in the lobby of the MJCC as of today (August 9). Stop by and check it out. We think it's beautiful!
The Memphis Jewish Federation is excited to announce that the community art project, "Patchwork Perspectives: The Memphis-Israel Quilt," is slated to begin its tour throughout the Memphis Jewish community early this month. This quilt was commissioned as part of Jewish Community Partners' Israel@70 campaign, a year-long celebration of Israel's 70th birthday and the anniversary of the founding of Israel.
During the campaign, more than 70 community members participated in the creation of this quilt, including volunteer quilter, Sofia Zamuel. A Russian immigrant to Memphis, Sofia has lived in our community for 35 years, and has been an enthusiastic and dedicated volunteer for the project. In addition to enlisting her grandchildren to help with the quilt, she carefully sewed together the 70 squares of the fabric, creating a tangible monument to the milestone anniversary and to the community's connection to Israel.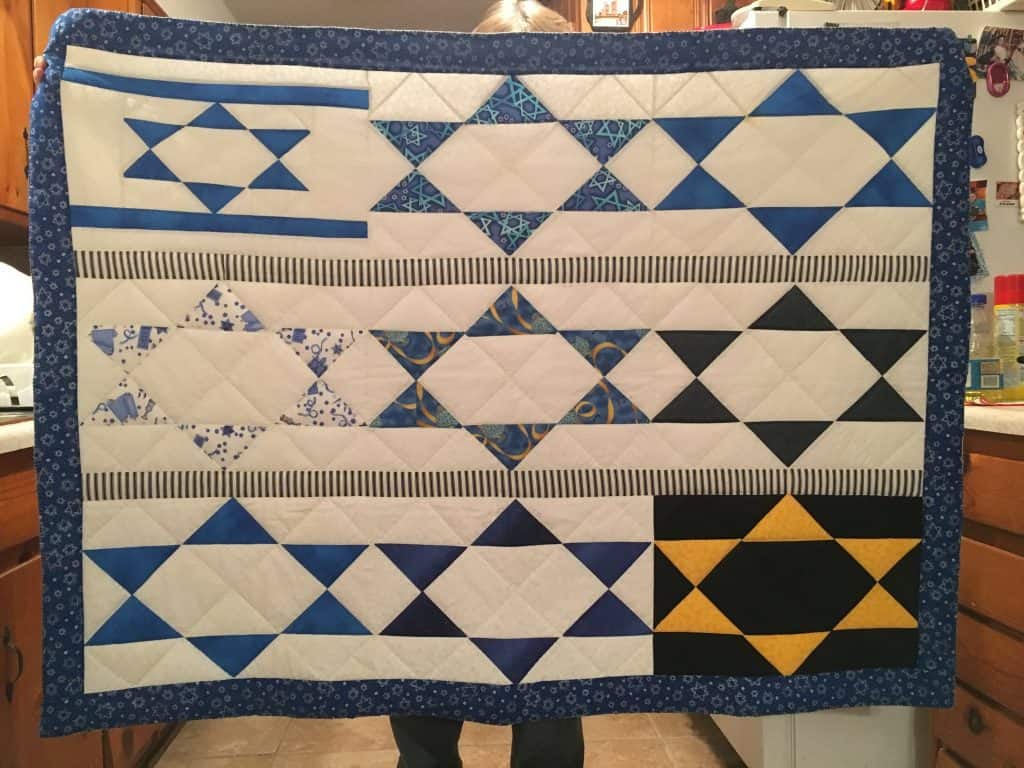 Fabric was given to individuals, day school students, local artists, and residents of Plough Towers and the Memphis Jewish Home. From professional artist to kindergarten cutie, each square of fabric was thoughtfully designed by someone whose artistic impressions reflect a connection to and love for Israel.
"It's been an honor to lead such a beautiful component of Israel at 70 programming," says Melinda Lejman, Israel@70 coordinator for Jewish Community Partners. "This quilt represents Jewish Memphians' personal connections to Israel, and their hopes and dreams for the nation. The quilt is as eclectic and meaningful as the relationships that make the Memphis Jewish community so special. I can't wait to share this with them."
Visitors to the quilt will enjoy a diverse mix of mediums. From paint to glitter to metal, each square has been mixed together to create a true patchwork of individual experiences.
JCP is incredibly grateful to everyone who contributed to this project and is thrilled to unveil it at the Memphis Jewish Community Center August 9, where it will be on display until August 23. After that time, the quilt will be available for two-week installations at each Jewish organization and synagogue in the city.
JCP hopes this quilt will provide opportunities for all to reflect on their personal connection to the land of Israel, as well as the vibrant and diverse community here in Memphis. For more information about the project, or to host the quilt at your synagogue or organization, contact Melinda Lejman at mlejman@jcpmemphis.org.
1157total visits,1visits today