News, People
Newly Elected Memphis Jewish Federation Chair Cindy Finestone is Passionate About Philanthropy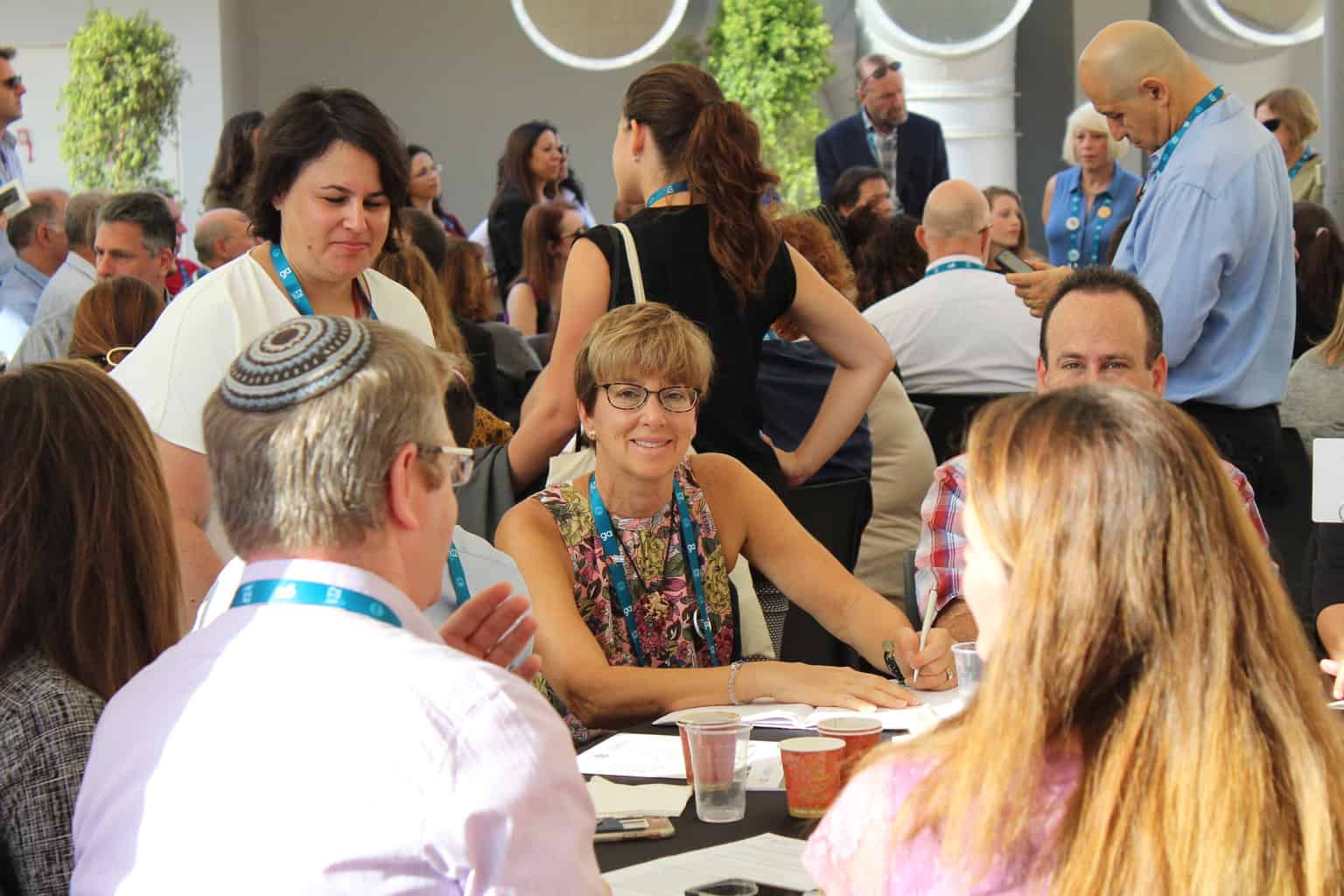 Cindy Finestone isn't your typical Memphis Jewish lay leader, donor, or Federation chair. Neither she nor her husband, Mark, grew up in Memphis, and neither of them have family here.
So how did Cindy and Mark become so involved that she now serves as chair of Memphis Jewish Federation?
"My involvement in Federation allowed us the opportunity to get involved and make friends who quickly helped make us feel part of the community," said Cindy.
Before becoming involved, Cindy didn't know much about the function of Federation. "We made our annual contribution and that was about it," she said. It was after a Temple Israel-sponsored trip to Israel for her son's bar mitzvah that she learned so much more.
"We learned about the Lemsky Fund Grants available to those making a trip to Israel," she said. "We applied for and received a grant."
Upon their return and Cindy's retirement from a large CPA firm, she decided to become more involved.
"Although Mark was serving on several community boards, it wasn't until I retired that I began searching for volunteer opportunities with organizations that matched my skills and were close to my heart," said Cindy. "I was asked to serve on Federation's Allocation Committee to help guide the granting process, where I learned so much about the impact that Federation has on our community here and around the world. I was fortunate enough to be asked to serve in more leadership positions that made me more and more impressed with the work Federation does in our community and worldwide."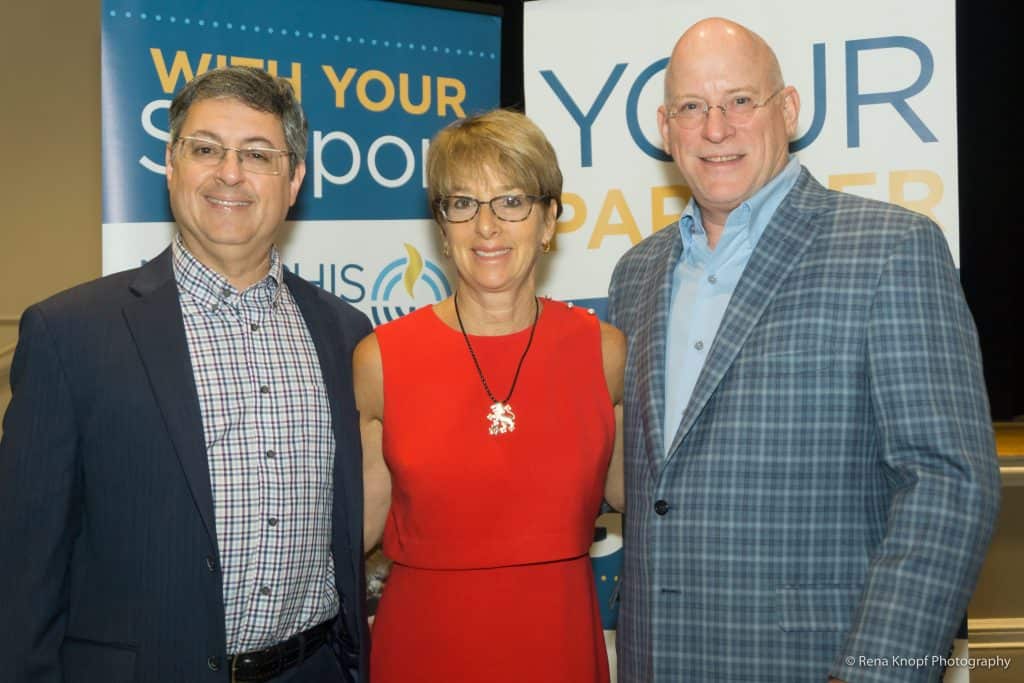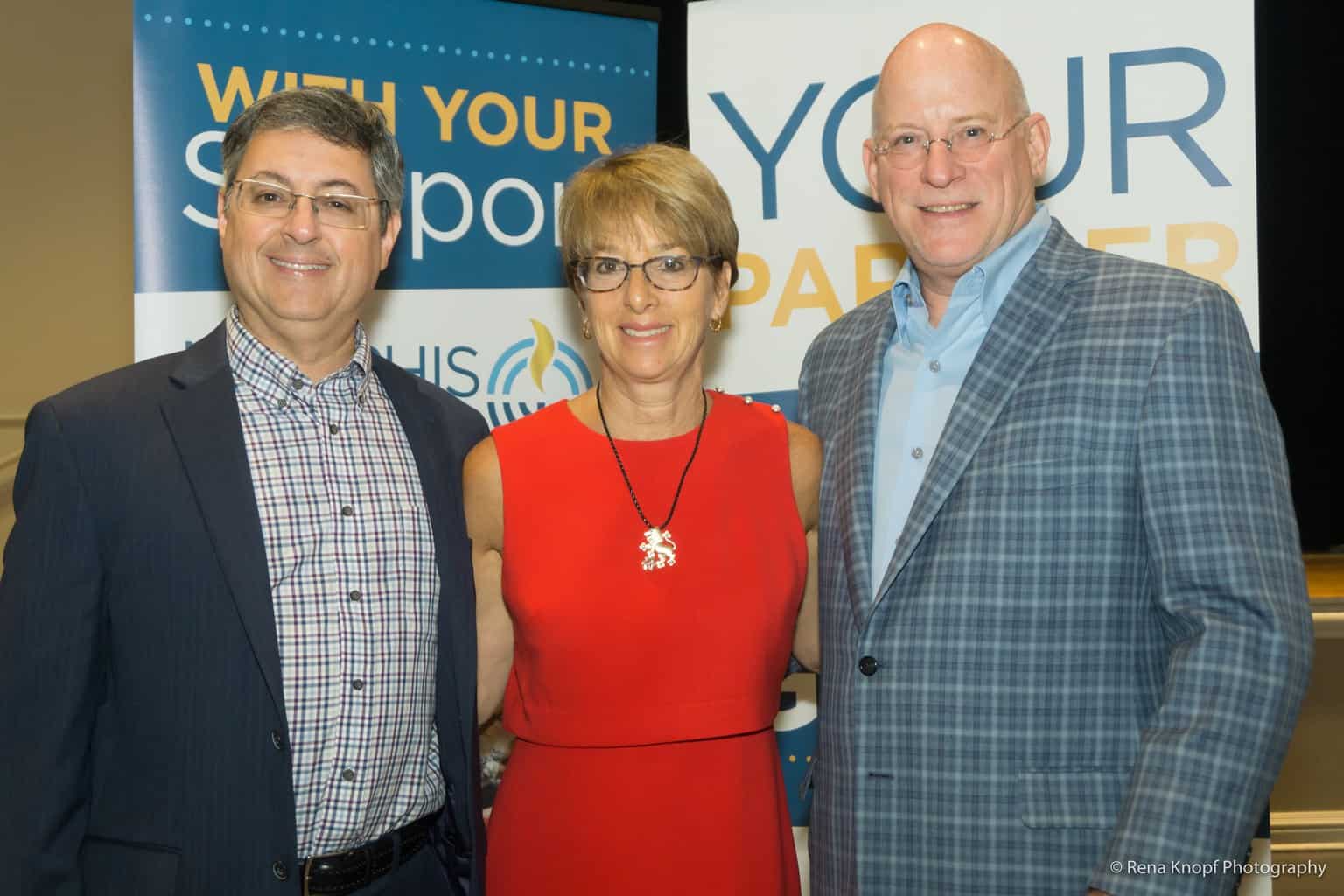 "The work we do at Memphis Jewish Federation in phenomenal," she continued. "We need to ensure that our community is aware of everything that we do.
"In the coming months our committed board members will fine tune our priorities and begin recruiting more people to become engaged at all levels, so we can rely on the community to accomplish those priorities," she continued.
Cindy believes that collaboration between community members and organizations will lead to more engagement, involvement, and ultimately recruiting the next generation to sit on these boards.
"Federation-funded events are well attended by hundreds of people who are often unaware that the program is made possible because of Federation funding," said Cindy. "Our board and staff are working diligently, through branding our goals, mission and priorities, to make sure that Memphis Jewish Federation becomes a household name."
Cindy realizes that people associate with Federation at different points throughout their lives because their needs and interests evolve. "We want Federation to relate to individuals and families at every stage in their lives," she said. "But first we have to engage them and involve them in the planning. What does the next generation want out of Federation? What are their passions? What resonates with them? We need their input, their ideas."
By attending missions, conferences, and the most recent Jewish Federations of North America General Assembly in Tel Aviv, Cindy has had the opportunity to gain knowledge from experts and receive valuable insight into what success looks like at a Federation.
"Memphis Jewish Federation is in a great position to convene the community. We have a solid team of leaders," she said about President and CEO Laura Linder, who brings extensive experience and commitment to the table, as do Ken Steinberg, Anthony Morrison, and the entire board.
Total Page Visits: 3782 - Today Page Visits: 3
Tags:
Cindy Finestone
,
Cindy Finestone Memphis
,
Jewish community
,
Jewish Community Partners
,
Jewish Community Partners staff
,
Jewish Federation Memphis
,
Jewish Federations of North America
,
Jewish Foundation of Memphis
,
Jewish life in Memphis
,
Jewish Memphis
,
Jewish philanthropy
,
Jews in Memphis
,
Memphis Jewish Community
,
Memphis Jewish Federation
,
Memphis Jewish Federation Campaign
,
Memphis Jewish Foundation
,
Memphis Jewish life
,
Memphis Jewish Population
,
Memphis Jews
,
Memphis to Jerusalem