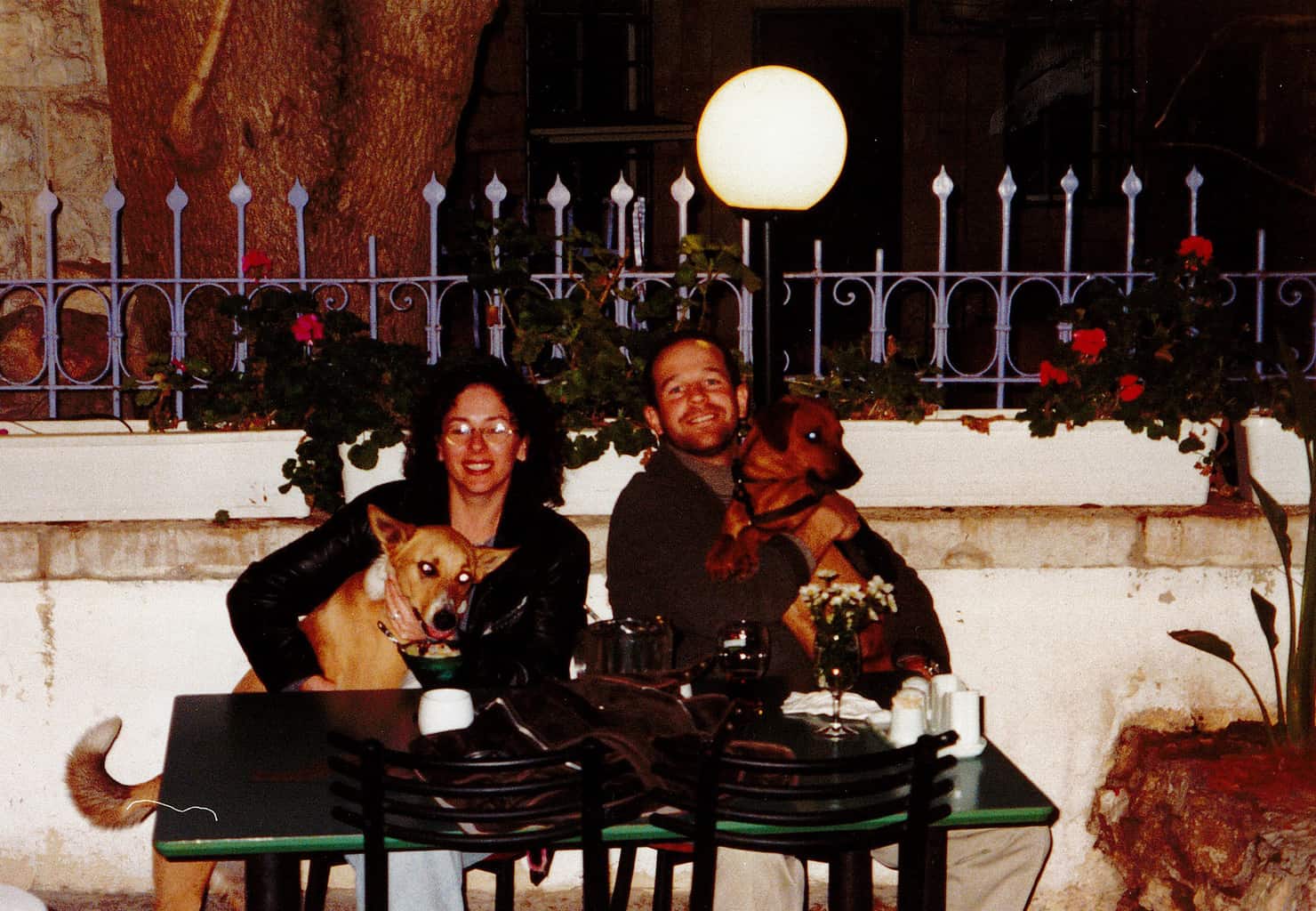 We're marking the 70th anniversary of the founding of Israel with a year-long celebration! Keep an eye out for "Memphis Celebrates Israel at 70" branding at your synagogue, at events around town, and online. In this My Israel Story series, we're asking Memphians to tell their personal Israel stories. Do you have a story to tell?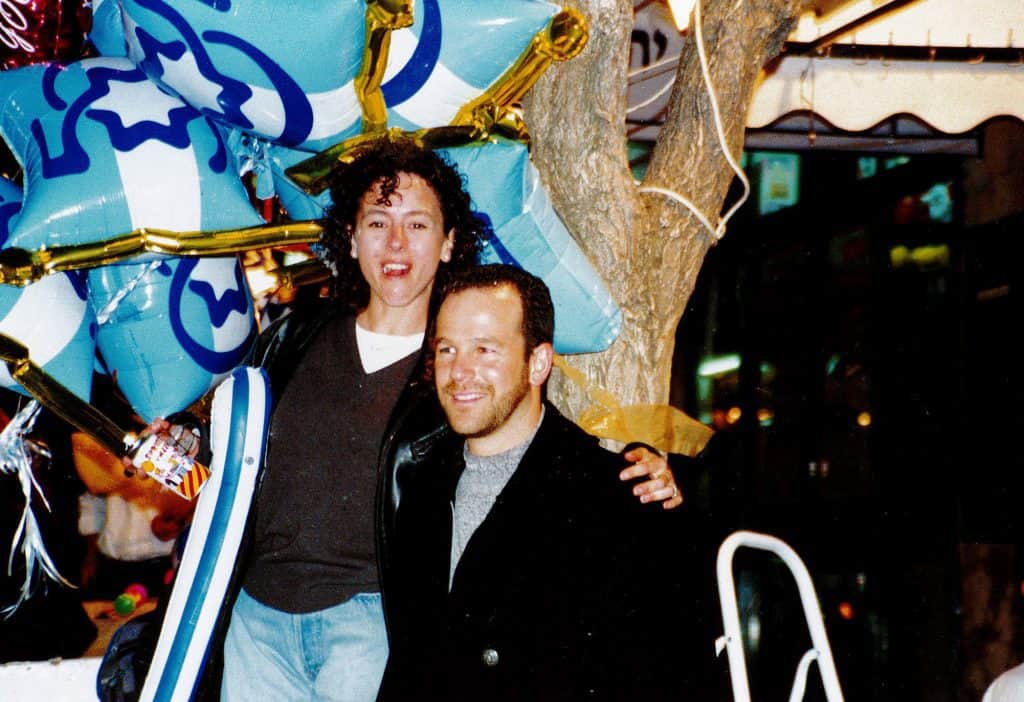 Within one month in the fall of 1997, my husband Jonathan finished his dissertation, we were married, and we packed our bags to move to Jerusalem. Jonathan had accepted a post-doctoral fellowship at Hebrew University.
While I loved him, I didn't want to move to Israel. Why not Paris, which was the center of his research? Israel sounded scary. All I read about it were stories of war and terrorism. But today I tell people that I have great advice for the newly betrothed: get married and move to the other side of the planet, where you don't know the language and where your husband is the only person you know. I stuck to him like glue. I was scared to leave the apartment!
But I remember the first time I went on the bus by myself to shop at the shuk. I was mesmerized. I loved it! I bought so much I had to get help getting on and off the bus.  While Jonathan was teaching and studying, I soon became familiar with the shopkeepers and made a few friends. Our family grew when we rescued two dogs: Yofie, a rare Israeli Bedouin breed, and Motek, a mostly brown puppy who was eating garbage on the outskirts of the shuk.
We traveled as much as we could. We found out that driving in Israel is taking your life in your hands and noticing that it seemed like people's horns were attached to their brakes. We toured the country, taking in the view of the vista over the cedars of Lebanon and snorkeling in the Red Sea. We termed one expedition the "Crusader Freak Trip" when we accompanied two experts of the Crusades to every site in Israel. We visited the Samaritans to watch their Passover festivities on Mount Grizim, where we experienced what ritual sacrifice must have been like. I took a photography class to better capture our experiences on film.
Jonathan's one year fellowship turned into two, so we happened to be in Israel when the country turned 50.  By then, my love for Israel was deep. We were among the revelers dancing in the street.
Never in my wildest dreams could I have imagined that 20 years later our daughter would be able to share our love for Israel and celebrate the country turning 70.  Julia just returned with her eighth grade class at Bornblum Jewish Community School from a two-week capstone trip. She was there for the 70th celebration of Yom Hatzmaut. Over the course of the trip, everything that the students had studied was brought to life. Her teachers, Michal Almalem and Amir Sharabi, took them on a trip of a lifetime. I will be forever grateful to them for showing her the Israel we love. L'dor v'dor.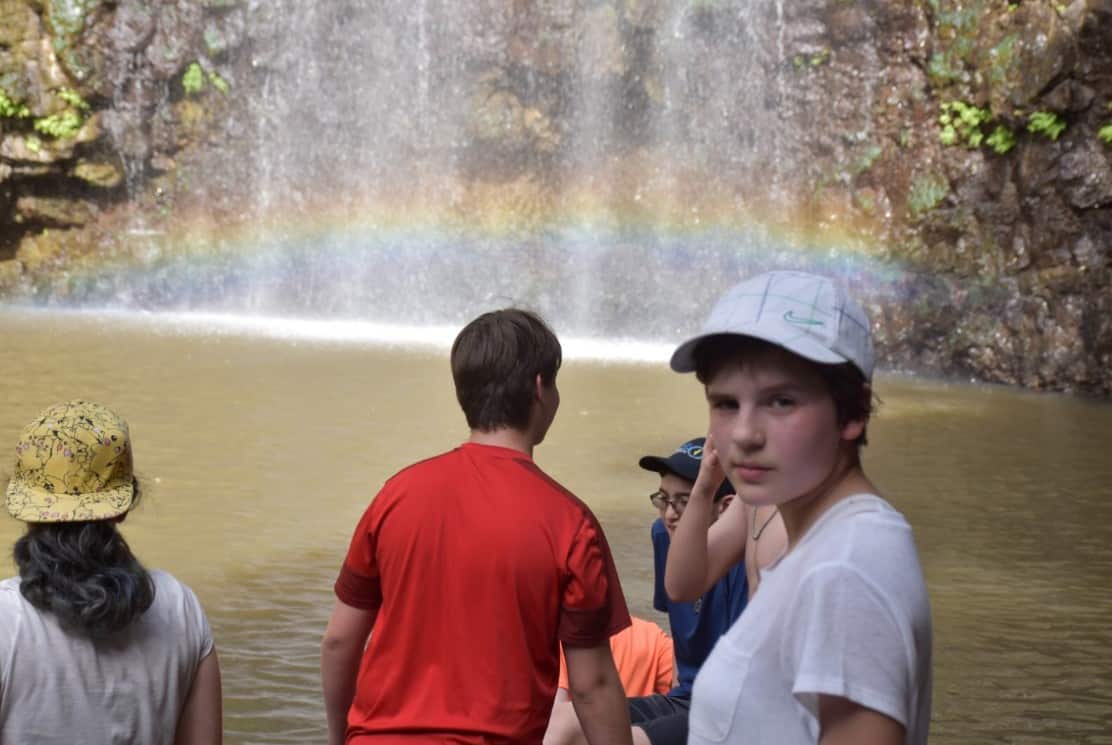 Total Page Visits: 2844 - Today Page Visits: 10
Tags:
Bornblum 8th Grade Trip to Israel
,
Bornblum Jewish Community School
,
Jaynie Cohen Judaken
,
Jaynie Judaken
,
JCP Memphis
,
Jewish Community Partners
,
Jewish Foundation of Memphis
,
Jewish Memphis
,
Jonathan Judaken
,
Lemsky Endowment Fund
,
Lemsky grants
,
Memphis Celebrates Israel at 70
,
Memphis Jewish Community
,
Memphis Jewish Federation
,
Memphis Jewish life
,
Memphis Jewish Population
,
Memphis Jews
,
Memphis to Israel
,
Memphis to Jerusalem
,
My Israel Story