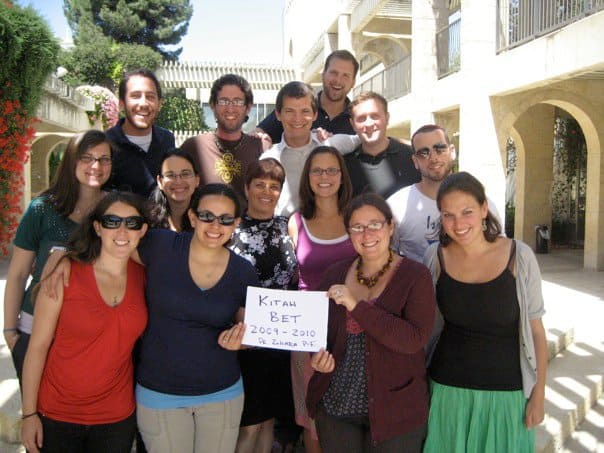 We're marking the 70th anniversary of the founding of Israel with a year-long celebration! Keep an eye out for "Memphis Celebrates Israel at 70" branding at your synagogue, at events around town, and online. In this My Israel Story series, we're asking Memphians to tell their personal Israel stories. Do you have a story to tell? 
Special Super Cute Valentine's Day Edition of My Israel Story
Our Israel story begins in San Diego. We met each other at a conference along with 5,000 other fine people. By chance, we were placed in the same reflection group. We left the conference as friends, but only in the Facebook sense. Fast forward a year later to the spring of 2009. Facebook alerted us we'd both be on our way to Israel to begin our first year of rabbinical school together.
As it turns out, when you're facing the prospect of leaving everything behind to travel around the world and begin five years of seminary, you'll accept any glimmer of familiarity. You start talking to someone you met briefly at a conference. We began to talk, sharing our hopes and our fears. We ended up living a block apart. We found ourselves assigned to the same Hebrew cohort. Soon we were spending more and more time together. Our friendship blossomed in the hummus restaurant down the street from campus, on the cramped shuttle busses running between Tel Aviv and Jerusalem, and around the Shabbat tables of our teachers and friends.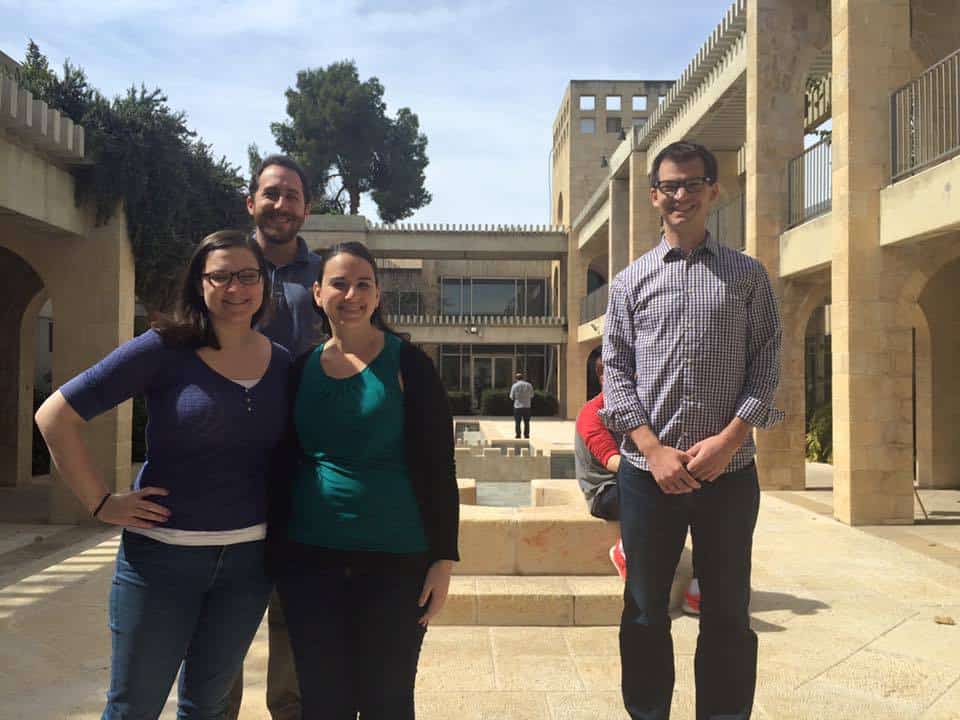 We ended our year in Israel and moved to Los Angeles to finish rabbinical school. We each found ourselves returning to Israel, but never at the same time. After ordination, our paths diverged as we began our respective rabbinates. Then, through some luck and perhaps a little divine intervention, we found ourselves aboard the same Delta Air Lines flight headed to Tel Aviv for a rabbinical school alumni trip organized by the Israeli Ministry of Foreign Affairs.
Over the course of those seven days, we reconnected with our campus, our country, and–most importantly–with each other. There we were sitting in our old classroom, eating in the same hummus restaurant, and drinking the same Nescafe. But this time it felt different. We boarded that flight home not quite sure if we were returning to our old lives as they were or on the verge of creating something new. We soon realized it was the latter.
Thankfully when we returned stateside, we were only 200 miles apart. Grenada, Mississippi was our halfway point and soon our second home. But we realized, nice as Grenada was, it wasn't going to work forever. We decided to make Memphis our home and have been overwhelmed by the warmth of this community.
We both share strong connections to Israel. Our lives have been shaped by a myriad of experiences, each of which could form its own Israel story. But each of our Israel stories is forever linked to our story. Ultimately, without Israel, we would never have realized we were meant to be more than just Facebook friends. Thanks to Israel, along with its Ministry of Foreign Affairs, we're getting married two years after that fateful Delta flight.
129total visits,1visits today
Tags:
JCP Memphis
,
Jewish Community Partners
,
Jewish Community Partners staff
,
Jewish Foundation of Memphis
,
Jewish Memphis
,
Memphis Celebrates Israel at 70
,
Memphis Jewish Community
,
Memphis Jewish Federation
,
Memphis Jewish life
,
Memphis Jewish Population
,
Memphis Jews
,
Memphis to Israel
,
Memphis to Jerusalem
,
My Israel Story