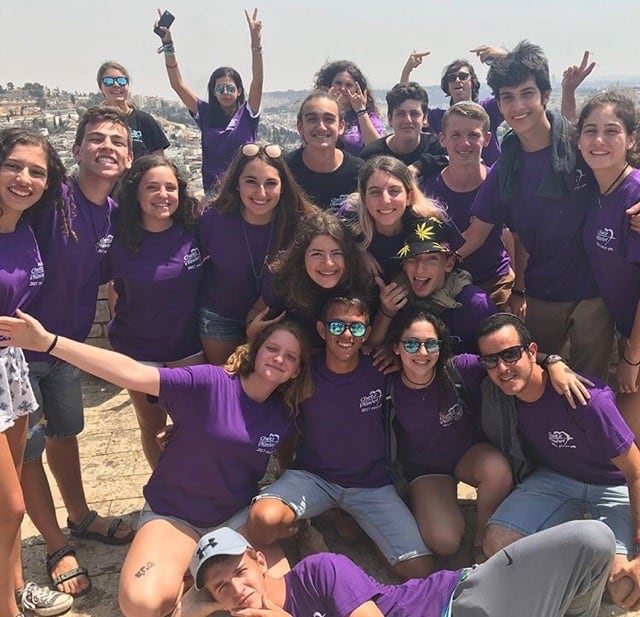 We're marking the 70th anniversary of the founding of Israel with a year-long celebration! Keep an eye out for "Memphis Celebrates Israel at 70" branding at your synagogue, at events around town, and online. In this My Israel Story series, we're asking Memphians to tell their personal Israel stories. Do you have a story to tell? 
This past summer, I participated in Chetz V'Keshet, a program in Israel affiliated with Tzofim (Israel Scouts). Approximately thirty percent of teen participants are from Israel, and the rest are from the U.S. and Canada. All of the counselors are young Israelis who have just completed their military service.
During the first week, we stayed in a hostel about twenty minutes outside Tel Aviv and participated in team building exercises to get to know each other. These exercises united our group and made us feel like a family. We then spent the first Friday in Jerusalem at the City of David and the Kotel.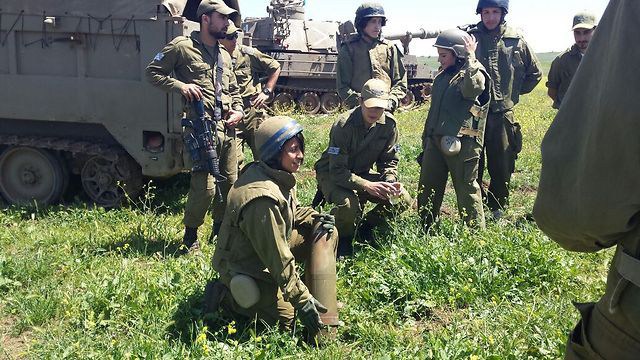 The second week, we went to Gadna in the Tzalmon Army base in the north of Israel. We wore army uniforms and trained as if we were soldiers in the IDF. For example, we put mud on our faces to blend into our surroundings and trained at night as if we were in the battlefield. We even slept in the fields one night. Throughout the week, we attended classes to learn about the IDF and Israeli society and how to shoot an M-16.
After Gadna, we went tubing in the Kinneret, then headed down south, stopping in the city of Sderot. Seeing the bomb shelter playground in Sderot was eye-opening. We spent the night in a Bedouin village and walked up Masada at sunrise, and later that afternoon we swam in the Dead Sea. We rode bikes in the desert and snorkeled in the Red Sea in Eilat. After a free weekend, we departed for Tel Aviv, where we visited Independence Hall and had some free time in the Carmel market. I also participated in the Yam El Yam track (Sea to Sea excursion) hiking from the Mediterranean to the Kinneret. In the Golan, we kayaked on the Jordan River. Our trip concluded in Jerusalem, where we attended the Knesset and visited Yad VaShem and Mount Herzl.
My favorite experience on the trip was Gadna. It brought our group closer together and taught me how to be a better person using self-discipline. Standing at attention for the first day in the heat was difficult, but by the second day I was totally glad to be participating in Gadna. I thought there would be a cultural divide with the Israeli teens on my trip, because our backgrounds and experiences growing up were so different. However, I learned how similar we are, and by the end of the trip, my closest friends were Israeli. I found that I could communicate in Hebrew with them, and I enjoyed staying with them and celebrating Shabbat together during my free weekend.
One particular difficult and emotional day was when we went to Mount Herzl to visit the grave of a friend of one of our counselors, who was killed guarding the tunnels in Sderot. Terrorists in Gaza had dug these tunnels to get into the city to execute terror attacks. This soldier and his crew were patrolling the area and drove over a mine. He survived the mine and shot and killed seven out of nine terrorists, but was fatally shot by the remaining two. It made me realize the sacrifice that young Israelis make for their country. The soldier was only twenty years old.
After two weeks on the trip, I called my parents and told them I would like to explore gap year options for next year after I graduate high school. I would not have been interested in returning to Israel prior to college if I had not had this summer opportunity.
Ethan Harkavy, the son of Laura and Lee Harkavy, is a senior at Lausanne Collegiate School. Memphis Jewish Federation's Lemsky Endowment Fund provided him with a Teen Israel Experience grant to help offset the costs of his Tzofim (Israeli Scouts) program in Israel. All rising juniors and seniors in the Memphis Jewish community are eligible for grants of up to $3000 to attend a recognized teen summer program in Israel. Information about Teen Israel Experience opportunities are available on the JCP website. 
Total Page Visits: 1068 - Today Page Visits: 1
Tags:
JCP Memphis
,
Jewish Community Partners
,
Jewish Foundation of Memphis
,
Jewish Memphis
,
Lemsky Endowment Fund
,
Lemsky grants
,
Memphis Celebrates Israel at 70
,
Memphis Jewish Community
,
Memphis Jewish Federation
,
Memphis Jewish life
,
Memphis Jewish Population
,
Memphis Jews
,
Memphis to Israel
,
My Israel Story
,
Teen Israel Experience