News
Memphis Jewish Federation's Lemsky Endowment Fund Awards Over $500,000 for Israel Programs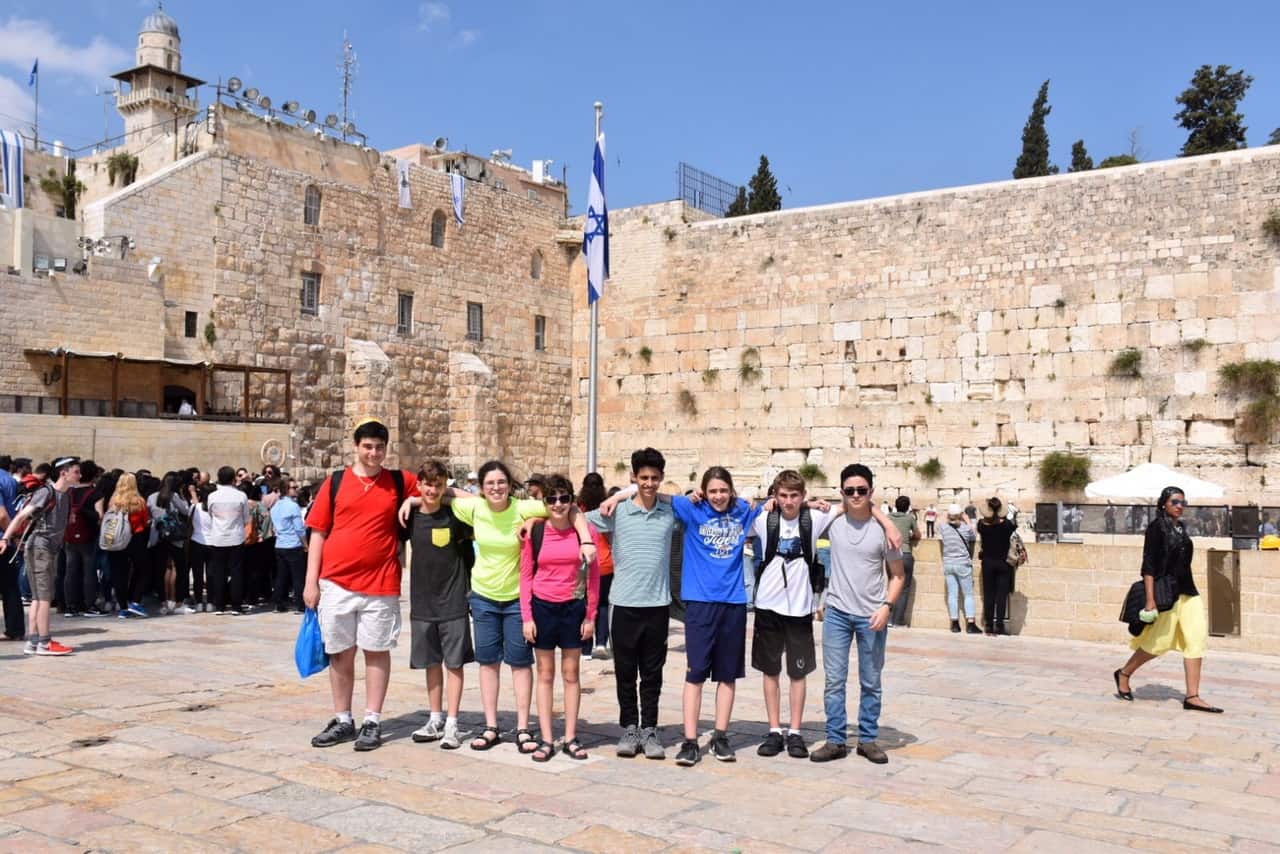 Laura Linder, President/CEO of Jewish Community Partners, announced this week that the Lemsky Endowment Fund of Memphis Jewish Federation has awarded over $500,000 in grants to programs for 2018-2019 that will meet the fund's stated mission to "encourage the development of programs which build bridges between the Memphis Jewish community and Israel." Memphis Jewish Federation is operated by Jewish Community Partners.
Established in 1992 through an endowment given from the estate of local businessman Abe Lemsky, the Lemsky Endowment Fund supports programs and activities that serve to strengthen the bonds between Memphis and Israel. The fund provides support in three categories: subsidies for teens and young adults to participate in educational programs in Israel; grants to local nonprofit agencies to provide Israel programs to benefit the Memphis Jewish community; and direct funding for social service programs in Israel, especially those provided by Memphis Jewish Federation's overseas partners Jewish Agency for Israel (JAFI) and the Joint Distribution Committee (JDC).
The Lemsky Endowment Fund is governed by a diverse committee of lay leaders, including Orthodox, Conservative, and Reform Jews with diverse points of view on American and Israeli politics. Uniting them all is a shared passion for connecting Memphis Jews to meaningful Israel experiences.
"The Lemsky Committee worked very hard to make sure that the funding was directed in the most meaningful way to connect Memphis to Israel," remarked Scott Notowich, Memphis Jewish Federation's Vice Chair, Israel and Overseas.
In response to increased interest in Israel travel experiences and local and national data which show that Israel trips dramatically increase Israel engagement, this year the Lemsky Committee prioritized and expanded its support for Israel trips. Missions and trips approved for funding included Teen Israel Experience, a subsidy granted to teens participating in summer or semester programs in Israel; Post High School Israel Subsidy, a subsidy granted to young adults participating in gap year, summer, or semester programs in Israel; Bornblum Jewish Community School 8th Grade Trip to Israel, a two-week trip that strengthens students' connection to Israel and to Judaism and includes a day spent with fellow 8th graders in Shoham; Margolin Hebrew Academy/Feinstone Yeshiva of the South 7th/8th Grade Trip to Israel, a 10-day trip that builds on students' classroom engagement with "Israel at a distance" to generate a lasting experiential connection to Israel; Jewish Women's Renaissance Project MOMentum, an 8-day trip to Israel for women with children under 18 living at home, followed by a year of monthly gatherings and ongoing Jewish exploration; and GA in Israel, Jewish Federations of North America's annual gathering of Federation leadership, held in Israel every four years. This year's GA includes a 70th anniversary "pre-mission". MJF will be represented at the GA by 6 lay leaders and 4 staff members.
In light of the importance of teen and young adult Israel engagement and the rising costs of youth programs in Israel, the Lemsky Committee again approved needs-based funding for Memphis Jewish Federation's Teen Israel Experience and Post High School Israel Subsidy programs and increased its scholarship assistance to Bornblum 8th grade students needing additional funds to be able to go on the trip.
The Lemsky Committee approved funding for the Israel Scouts Friendship Caravan, a program of Memphis Jewish Federation. The Caravan is a traveling group of Israeli teenagers who share their stories of life in Israel through upbeat musical theater performances throughout the Memphis Jewish community as well as the broader Memphis community. As part of Memphis's partnership with the city of Shoham, this year's Caravan will include Sharon Gabriel, an Israeli Scout from Shoham.
The Lemsky Committee also approved a broad array of local programs that, in diverse ways, each serve to strengthen the bond between Memphis and Israel. Local programs approved for Lemsky funding included The Shoham Project, an ongoing partnership between Temple Israel and a Reform community in Israel, including learning and engagement opportunities for Memphians; Kollel Torah MiTzion of Memphis, a group of Israeli shlichim (emissaries) who provide Israel programming throughout the community; Israel Festival, a celebration of Israeli culture; and the MJCC's Center for Jewish Living and Learning: Israel Center, a package of classes and programs offered throughout the year. The Israel Center provides opportunities for the Memphis Jewish community to experience Israel and become more connected with Israel on a regular basis. Toward that end, this year the Israel Center will host a long-term Israeli shaliach (emissary) who will develop and implement Israel programs for community members of all ages, as well as more generally serve as a resource for MJCC staff, members, guests, and other local Jewish agencies.
CELEB, a JDC program that brings social stimulation and therapeutic treatment to low-income, homebound Holocaust survivors in Israel, was approved for Lemsky funding. Given the age of Holocaust survivors, the Lemsky Committee felt a pressing responsibility to fund this program. Israel is home to over 200,000 Holocaust survivors, many of whom face challenges that are directly related to their experiences during the Holocaust, such as lasting physical injuries or traumatic memories that have surfaced and intensified with age. CELEB brings much-needed support services to these survivors in their homes, improving participants' health and mobility and helping them form positive social connections.
JAFI programs that received funding for 2018-2019 included Nativ, an educational Jewish identity-building program for new immigrant soldiers in the IDF; Youth Futures in Sderot and Lod, a mentoring program for at-risk Israeli children and their families; and, new for this year, Ofek Mechinot, a network of pre-military educational and skill-building programs for youth from socially and economically marginalized backgrounds. Youth Futures is a longtime program of JAFI, and the program's Sderot location has been funded by Lemsky for several years. This year, Lemsky funding will also support the program in Lod, which is located adjacent to Shoham, Memphis's partner city through JAFI's Partnership2Gether (P2G) platform. The shift in funding was designed to encourage visits to both Shoham and Lod and work towards a three-way relationship among residents of Memphis, Lod, and Shoham.
Yachdav: The Jewish Peoplehood Education Center, a program of the Israel Movement for Reform and Progressive Judaism, was again approved for Lemsky funding. Yachdav creates partnerships between classrooms in Israel and the Diaspora, promoting cultural exchange and joint pluralistic Jewish learning.
For more information about the Lemsky Endowment Fund, visit www.jcpmemphis.org/lemsky-endowment-fund.
816total visits,1visits today