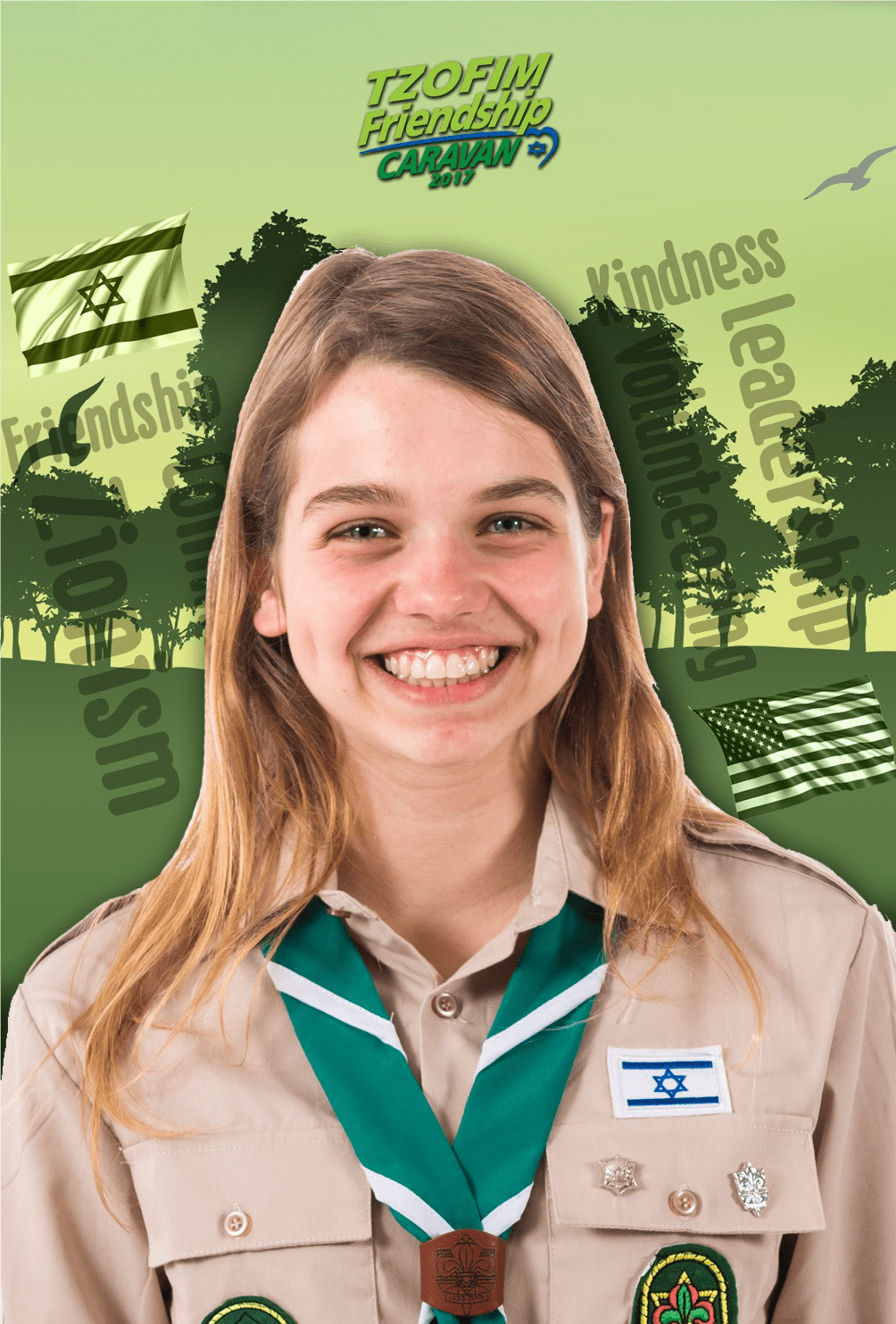 This year's Southeast U.S. Israeli Scout Friendship Caravan, Caravan Ziv, pulls into Memphis Sunday, June 25, and begins its tour of Mid-South performances with a show Monday, June 26, 6:30 P.M. at the Cordova Library. The visit culminates with an epic show for the Memphis Jewish community Wednesday, June 28, 7:00 P.M. at the MJCC. The Scout Caravan's annual visit to Memphis is funded by a grant from Memphis Jewish Federation's Lemsky Endowment Fund. 
Performances are free and open to the public.
Let's continue to get to know the young Israelis who will be sharing their exuberant love of Israel with local audiences. You can check out previous profiles here, including the pair of Scouts from our Israeli partner city, Shoham. 
YUVAL (pictured above)
My name is Yuval Rotero and l'm 16 years old. I live in Hertzelia, which is a city near the beach and it's very close to Tel Aviv. My mother's name is Erena, she is a physiotherapist. My father's name is Ariel and he is an economist. I have two siblings, my sister Michal who is 14 years old, and my brother Jonathan is 6 years old. I'm very close to each of my parents and my siblings are my best friends. Every Friday we eat dinner together with our grandparents.
I have been in the Scouts, in Reshafim troop, since 5th grade. Last year I was a counselor for boys in the 4th grade,  and this year I am a counselor for boys in the 8th grade. I love everything about the Scouts. I enjoy the trips and being with my friends, and especially the way I can influence and help the kids in my group, and teach them values, such as friendship, responsibility, and respect.
I learn in an excel class in Harishonim High School. My class is very special and we get to go to a lot of tours, travels and lectures. My extended subjects at school are physics and history, where I learn about the history of the United States. In my free time I like listening to music, going to concerts, and being with my friends and family. Usually, on weekends my family and I travel together. I used to dance for 12 years, but I stopped last year and now I'm a part of a sport group which prepares me for the IDF.
I'm very excited to meet you!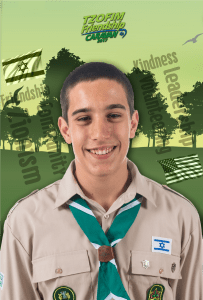 ORI
My name is Ori Kaso, and I'm 16 years old. I used to live in a little town called Bat Hefer. A few months ago, I moved with my family to Mikhmoret which is a small town right on the shore, north of Netanya. My mom Dafna is a Biology teacher. My dad Asher is a former officer in the IDF air force and now a high school principal. My brother Tal is an accounting student at the Hebrew University. My sister Chen is a Sociology and Education student at Ben Gurion University. My other sister Noy is serving as an officer in the IDF air force.
I started my way in the Scouts in my local troop called Golan, growing up to be a counselor of 6th graders. Nowadays, I'm a counselor of 7th graders in a boarding school. The scouts have a huge part of my life, and the values I learn and that I'm teaching others lead me in all my decisions in life.
I am a junior year student in Ben Gurion High School, majoring in Biology and Physical education. In my free time, I like to play and watch sports, especially basketball and soccer. Since the 2nd grade I've played basketball professionally, and it is a big part of my personality which shaped me into who I am today. I love hanging out with my friends, going to the beach and hiking all over Israel.
I am the third sibling in my family that takes part in the Tzofim Friendship Caravan delegation. My sister Chen was a member of the Caravan in 2009, and a leader in 2016. My sister Noy was a member of the Caravan in 2014. I grew up listening to their stories of this great experience and I can't wait to experience for myself. I am very excited to meet all.
See you soon!
Total Page Visits: 639 - Today Page Visits: 1