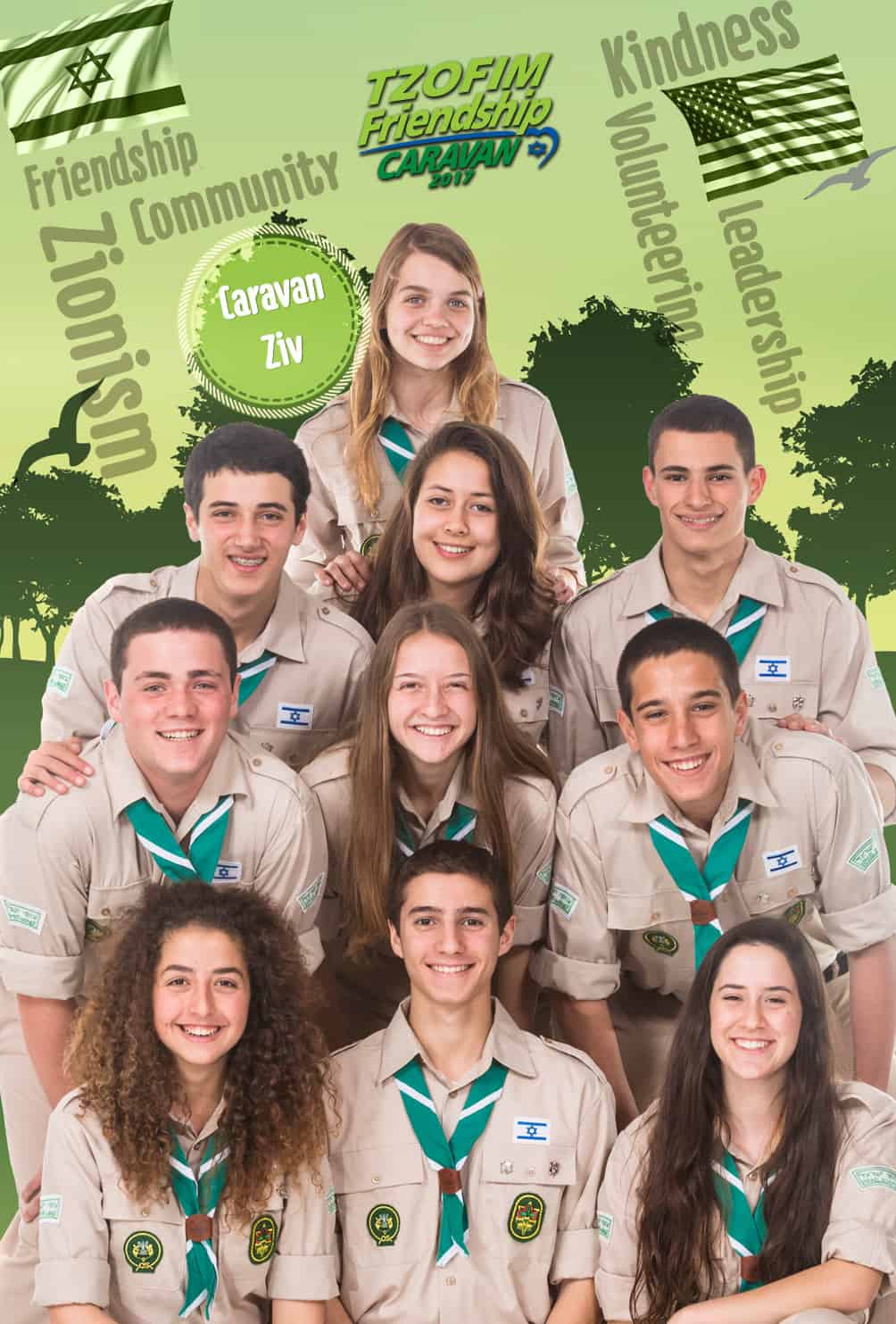 This year's Southeast U.S. Israeli Scout Friendship Caravan, Caravan Ziv, pulls into Memphis Sunday, June 25, and begins its tour of Mid-South performances with a show Monday, June 26, 6:30 P.M. at the Cordova Library. The visit culminates with an epic show for the Memphis Jewish community Wednesday, June 28, 7:00 P.M. at the MJCC. The Scout Caravan's annual visit to Memphis is funded by a grant from Memphis Jewish Federation's Lemsky Endowment Fund. 
In this series, we'll get to know the young Israelis who will be sharing their exuberant love of Israel with local audiences.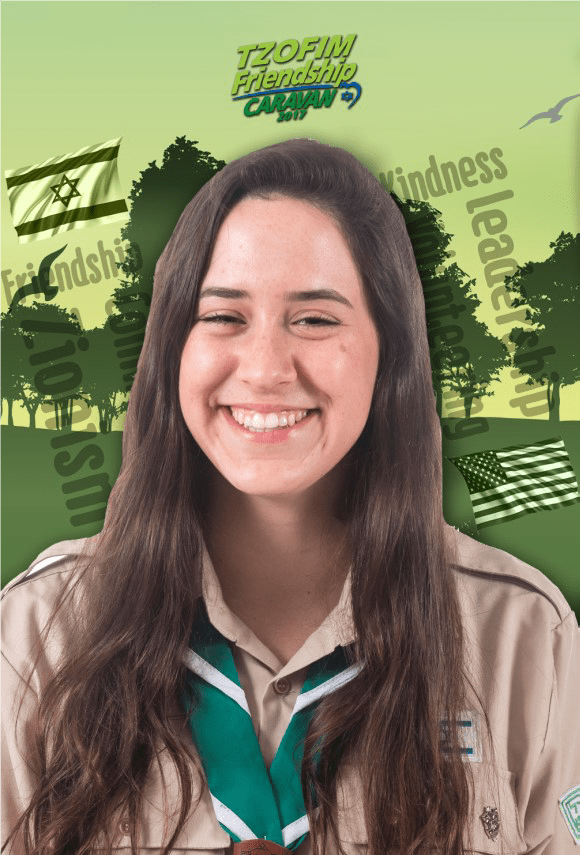 KARIN
Shalom everybody! My name is Karin Zick and I am 17 years old. I live in Ness Ziona which is in the center of Israel, about 20 minutes from Tel Aviv. I was born in a city called Rishon Le-Zion which is also in the center of Israel, as the third and last child to my parents Uri and Yahel. My father Uri is a project manager of a company that works for the IDF, and my mother Yahel is a high school Hebrew teacher. I have 2 older siblings: a brother named Gal who is 22 years old and is in charge of my Scouts troop, and a sister named Shelly who is 21 years old and serves in the IDF as an officer. They both took part in the Tzofim Friendship Caravan and they both are role models for me.
Last year I was a counselor for 14 girls in the 5th grade, and this year I am a counselor for 63 boys and girls in the 7th grade. My troop is actually my second home, and if you can't find me at home or at school, you will probably find me there. My troop's name is Sahar (which means moon) and our slogan is "Always reach for the moon, the least you will touch is the stars," which I really believe.
When I first heard about the Caravan, it seemed like a distant dream, and now that it's becoming a reality, I am very grateful to have this opportunity, as well as very excited. I can't wait to start my summer and meet you, and I am really looking forward to this once in a lifetime experience!
ITAMAR
My name is Itamar Maori and I am 16 years old. I live in Ra'anana, which is a city near Tel Aviv. I have one brother, Eilon, who is in the army now. He is a commander of new soldiers. My mother Dina, is a psychologist and my father Amir, works in the TV business. He was the vice president of a big TV channel in Israel and he established a big studio in Israel.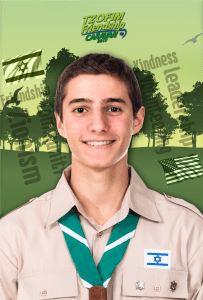 I've been in the Israeli Tzofim- the Scouts- for six years. Last year I was a counselor for boys in the 4th grade and now I am a head of a crew that is counseling 4th graders. My crew includes seven counselors, and as their leader, I guide them as to how they behave with 10-year-olds and how to deal with problems they face during the year. I enjoy being in the Scouts because it develops me as an individual and it gives me the chance to educate younger people. It also makes our country a better place, while having fun and creating new friendships.
I've also played the guitar for 8 years. I am in a music program in my high school that I like very much. It helps me to improve my skills and to do what I like, which is playing and making music. Another thing I like to do is krav maga, which is an Israeli martial art. It began when Israel was a very young country and it is a very popular fighting art in Israel, as well as the whole world. I have been learning krav maga since the 4th grade and have a brown belt, which is one belt before black belt. I learn how to protect myself from different situations and it helps me to improve my self-esteem.
I can't wait to perform, and to show you our beautiful country. I am very excited for this summer and I expect we will achieve our goals. I want to have fun and to make new friendships and connections.
See you soon!
Total Page Visits: 1333 - Today Page Visits: 1