Uncategorized
Lions are Limitless – Janice Ringel Reports on the International Lion of Judah Conference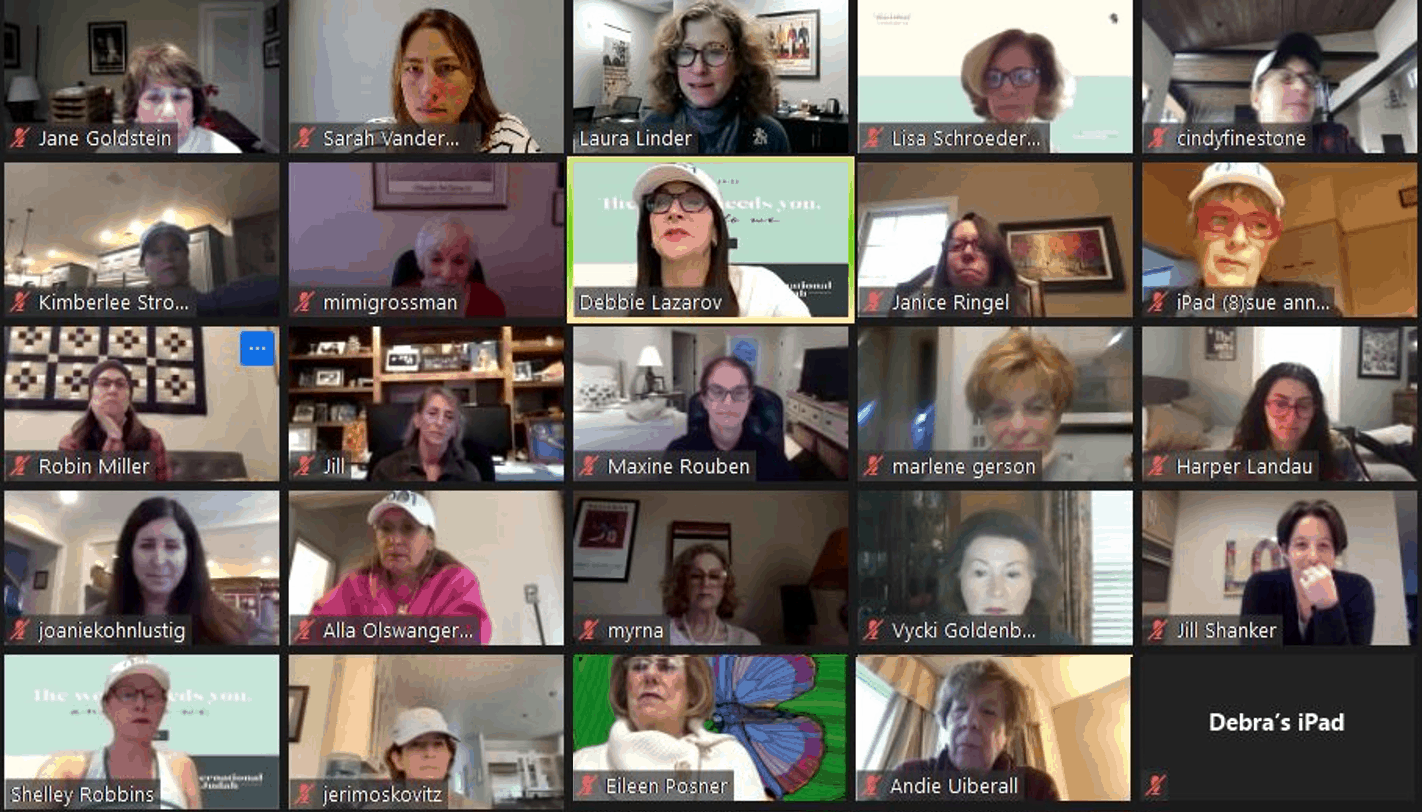 "I'm a new Lion of Judah this year, so I went into this conference with no expectations," said Memphis Lion Janice Ringel, our correspondent 'on the ground' at the International Lion of Judah Conference. "If it had been an in-person conference, being so new as a Lion I probably would not have gone. But because it was virtual, I decided to tune in and see what it was all about."
On January 24 and 25, Jewish Federations of North America (JFNA) held its biennial conference, attended by almost 5,000 of its member Lions, Jewish communal professionals, and leaders, and for the first time did so virtually. In another first, the event was open to all women this year, rather than Lions of Judah exclusively.
"It far exceeded my expectations. With a diverse line up of impactful speakers, compelling breakout sessions, and inspiring music, it grabbed my attention and never let go," said Janice. "One thing that struck me more than anything was the incredible scope of women that it was reaching. Not even just across the U.S. but throughout the world. I was amazed by the collective power of this sisterhood that these women feel for each other. They bring that same power to the goals they set and the change they aim to elicit."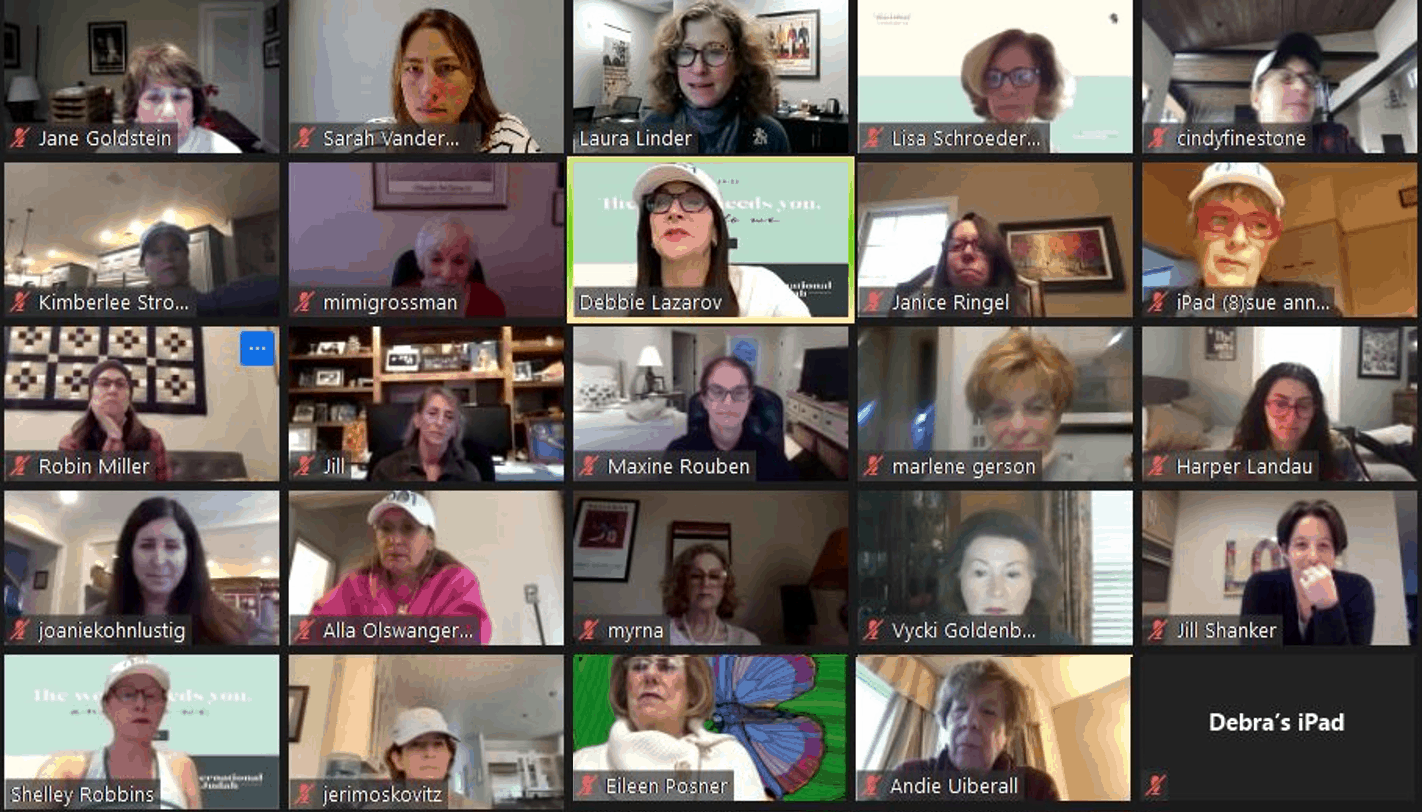 More than 50 women, Lions and their guests, represented Memphis at the virtual conference. Those who were unable to attend can view the entire ILOJC online using the email you registered with or by using lion@lionconference.org. You can also browse shorter videos of individual segments on the Conference Vimeo page.
According to Janice, every segment was enriching and empowering. Sheryl Sandberg, Facebook COO and founder of LeanIn.org, and a proud Lion of Judah, was the recipient of the inaugural Ruth Bader Ginsburg Award, featured in a segment in which both iconic women loomed large.
"The rabbi from the synagogue that Ruth Bader Ginsburg, of blessed memory, attended, shared a personal perspective, and Justice Ginsburg's granddaughter spoke, letting us witness a more personal side of RBG," said Janice. "She's such a powerful, larger than life figure, and it was nice to hear a individual account from a family member that grew up with her and was close with her."
"Then, we heard Sheryl Sandberg speak and got to know her on a more unique level and not just as the Facebook COO and the influential figure that she is. More specifically, she talked about teaching her children the concept of Tzedakah using the holiday of Chanukah as an example. Rather than receiving presents on all eight nights, her children get gifts for four nights and give gifts to those in need on the other four nights. She also spoke about what Judaism and being a Lion of Judah mean to her, and it was very moving."
Smaller breakout sessions offered opportunities to take a deep dive into hot topics, with Janice choosing to attend lectures on the BDS movement of college campuses and racial inequity. Back again with the full group of Lions, we heard from newly elected Congresswoman from North Carolina Kathy Manning, who gave a play-by-play, first-hand account of what it was like the afternoon of January 6 at the Capitol.
"Listening to her, you felt like you were right there with her and it was frightening and captivating to listen to. It brought you into the room with all the emotions and fear that were probably going through everyone's minds as it was unfolding," said Janice.
The women who step up to become Lions of Judah are drawn to it for personal reasons, but because of their emotional connection, they bring their families and their peers into the group's orbit. Becoming a Lion is a demonstrative act, which is becoming clearer as we see second and third generation Lions step up.
"During the conference, we heard from next-generation Lions, the daughters of Lions, and that really gave me hope for the future," Janice said. "Young people learn by what's going on in the home, from example and what your parents teach you. There are lessons that women can teach their children about giving back to your local community, not just monetarily but by your actions. Then you take it one step further and you give back to your country and try to evoke change. And then another step and you're asking 'what can I do to make the world a better place?'"
"It all starts in the home and you get a sense that these women are trying to pass on and model this behavior for the next generation."
Total Page Visits: 1706 - Today Page Visits: 1
Tags:
Jewish Federation Memphis
,
Jewish Foundation of Memphis
,
Jewish life in Memphis
,
Jewish Memphis
,
Jews in Memphis
,
Lion of Judah
,
Lion of Judah Conference
,
Lion of Judah Memphis
,
LOJ
,
Memphis Jewish Community
,
Memphis Jewish Federation
,
Memphis Jewish Federation Campaign
,
Memphis Jewish Foundation
,
Memphis Jewish life
,
Memphis Jewish Population
,
Memphis Jews
,
Memphis Lion of Judah
,
Memphis Lions of Judah