People
Layers of Learning: My Teen Israel Experience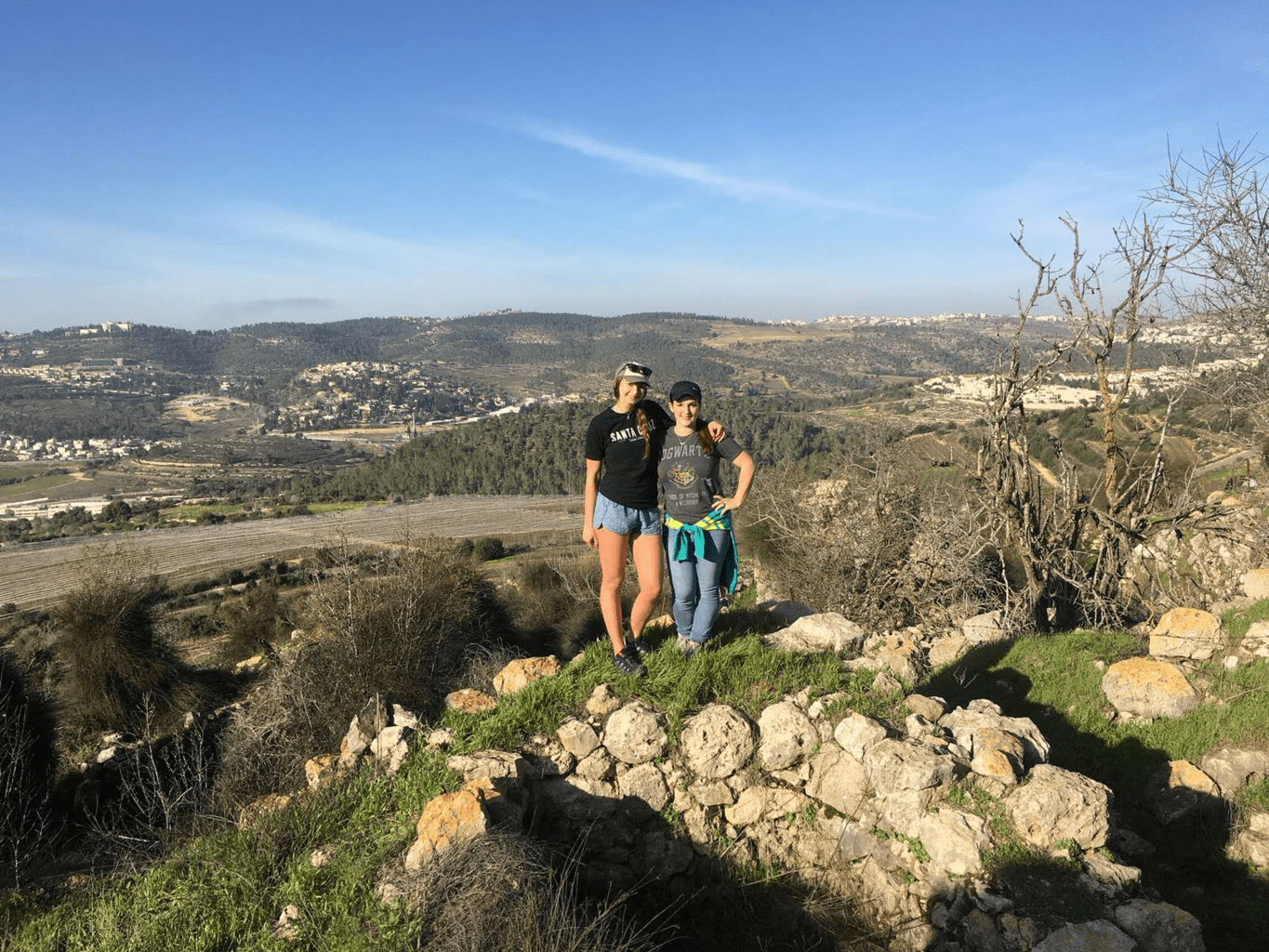 By Batya Salomon
In January, I set off on the adventure of a lifetime. I left Memphis and all my friends and family behind to spend a semester in Israel. I was terrified of being gone for four whole months, but I was also sure that I was going to have the time of my life. I couldn't have been more correct. I spent the next four months in the Isaac and Helaine Heller EIE High School in Israel (formerly NFTY EIE.) While in Israel, I met some of my favorite people in the world and learned life-long lessons about Israel, Judaism, and myself. After less than a week of being in the country, I had participated in an archaeological dig and had Shabbat services at the Western Wall. That was just the beginning of my adventures.
I got to explore the entirety of Israel. The school was based on Kibbutz Tzuba, which is a historic kibbutz nestled in the Judean Hills near Jerusalem. We got to go into the city often, whether to join a congregation for services or just to go to the mall. I traveled to every part of Israel: down to Eilat, up to Haifa, to the beaches of Tel Aviv, the art-filled streets of Tzfat, and so many more cities. I climbed Masada and explored the fortresses atop it. I spent five days hiking and biking across the country, from the Kinneret to the Mediterranean Sea. I spent four days in the desert in Sde Boker for the Gadna program, a military simulation program similar to bootcamp, where we learned to work in units to keep our tents in order, to wear the uniform correctly, to run as a unit, to use camouflage, to walk silently, and to handle a weapon properly. We were also taught lessons comparing the Israeli and American armies, as well as lessons on the morals and ethics of the army.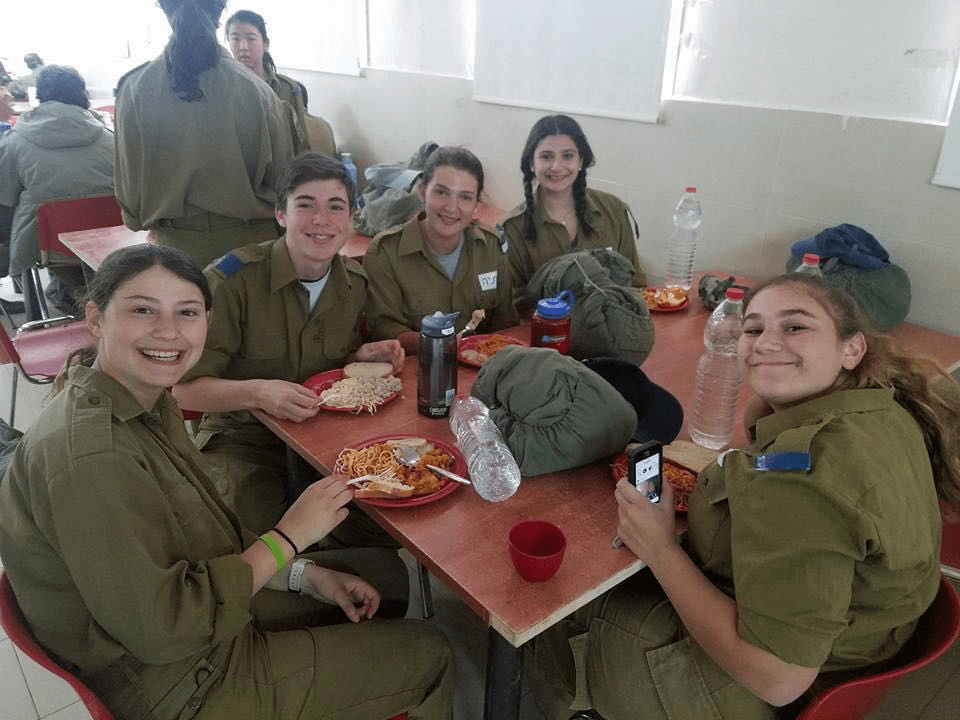 Between these major trips, we still had school. Besides my regular American school classes, I also had Hebrew and Jewish History. I got to learn about the history of my people at the very sites where those historical events occurred. I studied the story of King David creating his city while sitting in the heart of the City of David itself. I learned about the period of the Second Temple while walking up the very steps people had traveled to sacrifice their offerings so long ago. We had several trips every week, based on what we were learning at the time, whether it was biblical times, Middle Ages, or modern history.
Another unit we spent a lot of time on was the Holocaust. I got to visit Yad Vashem, the well-known Holocaust memorial and museum, which compounded my studies about the events leading up to, during, and after the Holocaust. An amazing experience I had was our trip to Poland. In the middle of the four months, we took a week-long trip exploring Poland. This week was filled with the history, good and bad, of our people there. I got to see the era of rich Jewish life, and I also saw the horrific way it came to an end. My experiences in that week are some of the most meaningful of my life, and I definitely won't forget it.
Coming back home, I am so thankful for the amazing opportunity I was given to live and learn in Israel with the help of the Lemsky Endowment Fund. It is awesome that Jewish teens have this tool to help them go on these life-changing adventures.
Batya Salomon, the daughter of Kayla and Jason Salomon, is a 12th grade student at White Station High School. Memphis Jewish Federation's Lemsky Endowment Fund provided her with a Teen Israel Experience grant to help offset the costs of her Spring 2018 URJ Heller High School program in Israel. All rising juniors and seniors in the Memphis Jewish community are eligible for grants of up to $3000 to attend a recognized teen summer or semester program in Israel. Teen Israel Experience applications for summer 2019 will be available soon.
Total Page Visits: 2889 - Today Page Visits: 2
Tags:
Batya Salomon
,
Batya Salomon memphis
,
JCP Memphis
,
Jewish Community Partners
,
Jewish Foundation of Memphis
,
Jewish Memphis
,
Lemsky Endowment Fund
,
Lemsky grants
,
Memphis Jewish Community
,
Memphis Jewish Federation
,
Memphis Jewish life
,
Memphis Jewish Population
,
Memphis Jews
,
Teen Israel Experience