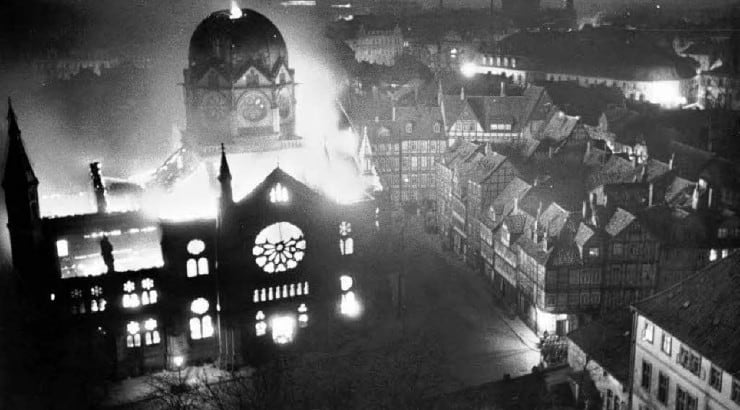 By Gila Golder
Eighty years ago today, the Nazis were preparing to launch a spate of violent attacks targeting Jews in Germany, Austria, and the Sudentenland region of Czechoslovakia. Deadly rioting broke out on the night of November 9, 1938, and continued for 48 hours. Anti-Semitic mobs embarked on a reign of terror while police officers stood by and watched. The mobs looted and vandalized 7,500 Jewish-owned businesses, homes, and schools; destroyed hundreds of synagogues; murdered 91 Jews; and injured hundreds more. Thousands of Jewish men "lucky" enough to escape injury were arrested and taken to concentration camps.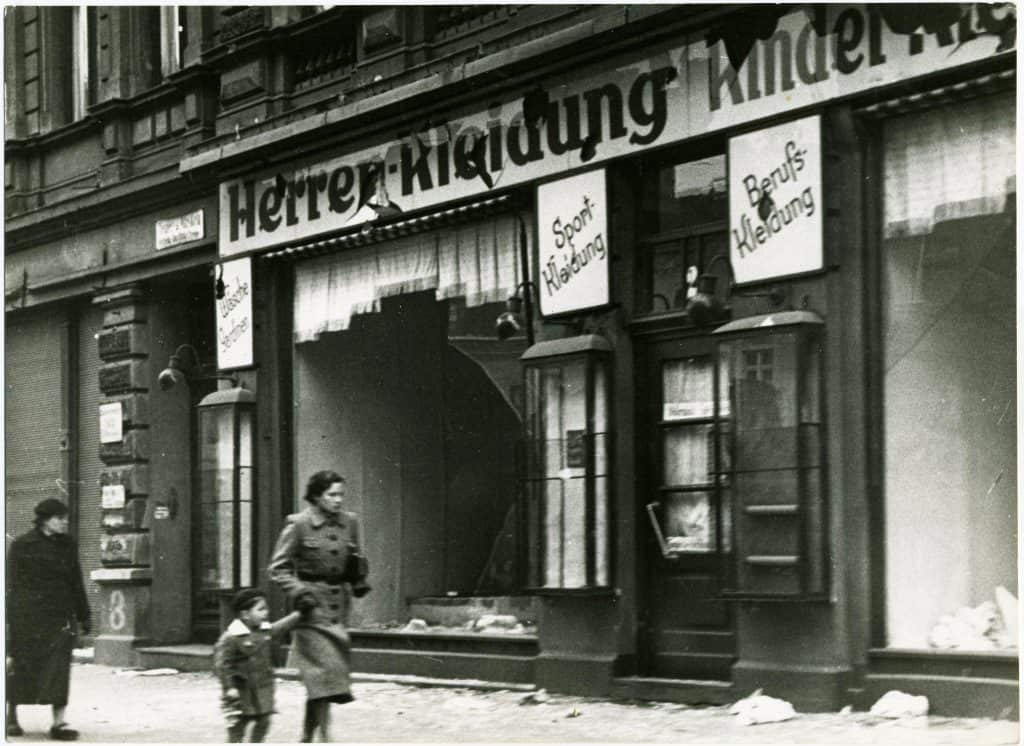 Kristallnacht marked a turning point in the Nazi reign, escalating the prevailing anti-Jewish sentiment from rhetoric and boycotts to a violent free-for-all, normalizing violence against Jews, and opening the door to mass brutality that would culminate with the Holocaust.
This year, we mark the somber anniversary of Kristallnacht just days after an anti-Semitic gunman opened fire in a synagogue in Pittsburgh, murdering 11 innocent Jews, and in the aftermath of resurgent anti-Semitic vandalism rearing its ugly head in synagogues, Jewish homes, schools, and college campuses shortly after the Pittsburgh attack. These hateful acts are a chilling reminder that despite the progress we have made, anti-Semitism is alive and well in the world today.
The vandals have made it clear that their intent is to harass and intimidate Jews while we are feeling most vulnerable: right here in Tennessee, a message of solidarity with the Pittsburgh Jewish community on the campus of University of Tennessee-Knoxville was painted over with a swastika.
And yet, even as Jews the world over are reeling from these overt displays of hatred, there is cause to celebrate: Over 75 communities in the U.S. held solidarity gatherings drawing tens of thousands of people, Jewish and non-Jewish. Thousands of Jews worldwide participated in the #ShowUpForShabbat initiative in a remarkable demonstration of unity and healing. Messages of prayer and support have been pouring in from beyond the Jewish community. And on the eve of the anniversary of Kristallnacht, the New Synagogue has just been rebuilt in Kaliningrad, Russia, eighty years after its original building was torched by the Nazis in what was then Koenigsberg, Germany. About 1,000 guests were present in Kaliningrad yesterday for the triumphant rededication of the synagogue, which will serve as both a place of worship and a Jewish community center. May we continue to support and uplift one another, and may the force of our unity serve to light up the world and undermine the dark forces of bigotry and anti-Semitism.
1742total visits,2visits today
You May Also Like