Memphis Buisness, News, People
Kay Usdan Saslawsky Institute of Ethical Leadership: Representing All Areas of the Memphis Jewish Community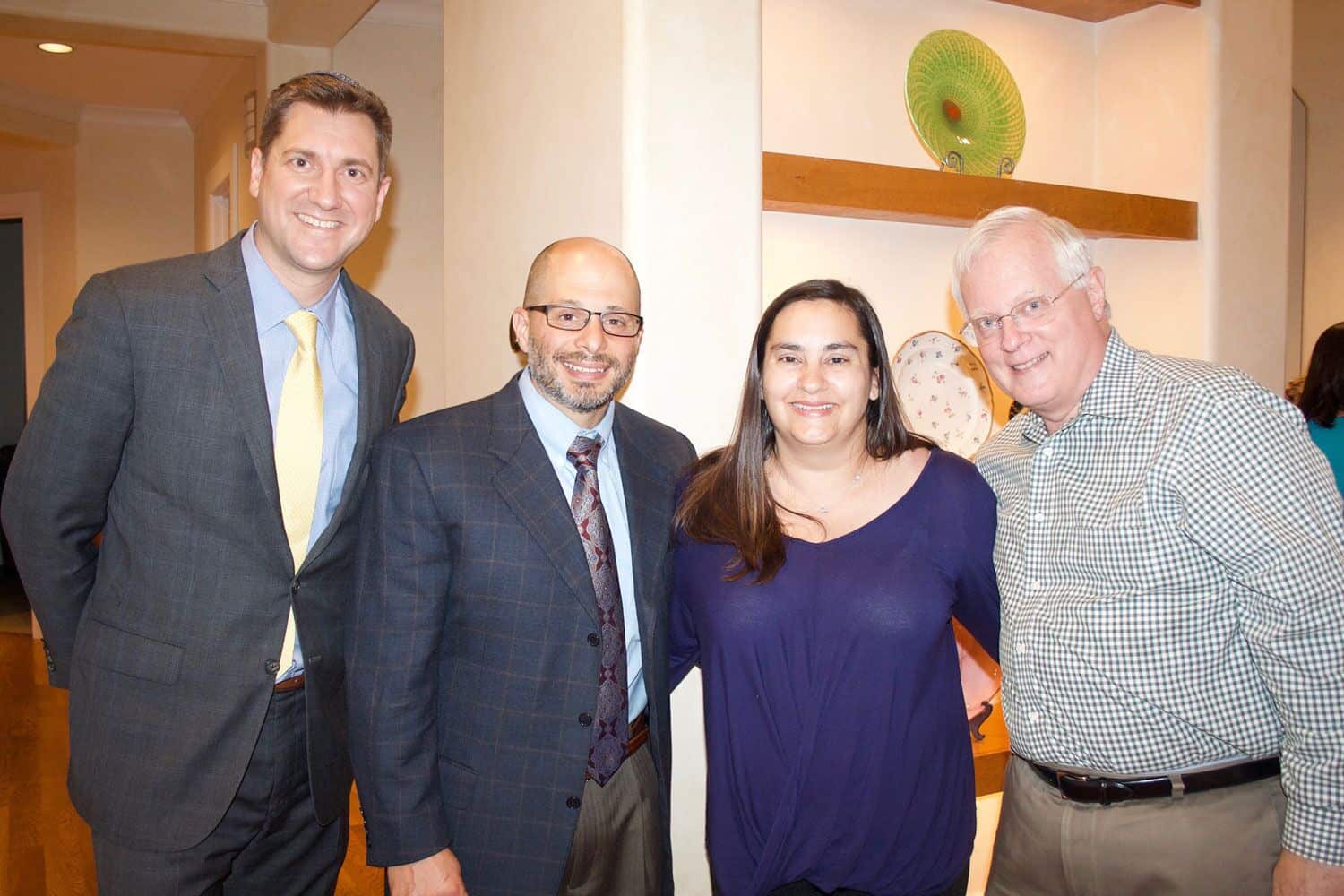 By Jason D. Salomon (Pictured above, second from left)
The Kay Usdan Saslawsky Institute of Ethical Leadership was named in memory of Kay Usdan Saslawsky, an ethical leader who was instrumental in creating the vision for Jewish Community Partners – the bringing together of  Jewish Foundation of Memphis and Memphis Jewish Federation operations to better serve the long term needs of the Memphis Jewish community.
Kay set the standards for leadership in the Memphis Jewish and broader community. The program is JCP's investment in our community as an ongoing and long-term tribute to the leadership that Kay modeled.
Jason D. Salomon was a member of the first cohort of fellows to complete the course. 
I never had the privilege to know Kay Saslawsky personally, but I did hear her speak at special events and meetings.
I remember thinking the first time I heard her how well she presented herself and how everyone showed her a great deal of respect. The admiration seemed to come from men, women, clergy, leaders in the community and visitors to our city. I thought to myself: "Wow, that's not an easy thing to do! She must have something important to say."
I'm sure she did have something important to say, whether it was about the Memphis Jewish Foundation, Jewish Community Center, Memphis Jewish Home & Rehab, or another organization where she volunteered. Quite honestly, I can't remember what it was she talked about, but what I do remember is how she held herself. I remember thinking how distinguished she was in her leadership. She was quite the asset to our community.
When the opportunity arose to enroll in the Institute I was honored to be nominated and I jumped at the opportunity to glean a piece of Kay's leadership style. Unfortunately, Kay wouldn't be there, but her good friend Rachel Shankman would be.  So would Rabbi Feivel. Two people I hold in the highest regard.
I was not disappointed. The classes were engaging. They challenged me to think of my own leadership goals; my strengths and weaknesses; things I could improve upon and leadership skills that required more attention. In particular, I enjoyed the lessons from the religious texts. I've studied King David and Moses as religious champions. I never consider their qualities as leaders, both positive and negative. I thank Rachel and Feivel for their excellent instruction.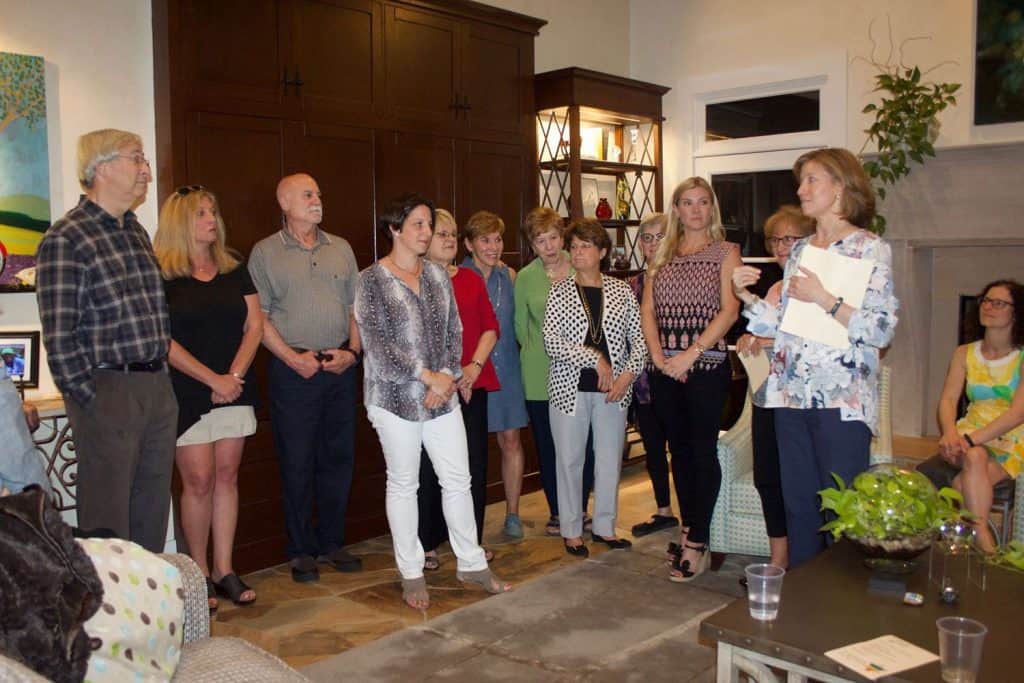 I also want to show my admiration to my fellow students. Yes, we had our good days and bad ones. I agreed with a lot of what was said in the class, disagreed with some, and probably missed a lot due to a lack of sleep or a crazy day at the office. I really enjoyed our diversity. Yes, we are all Jewish, but we represent all areas of the Memphis Jewish community. Our ages vary from recent college graduates to, well, much older. This diversity offered opinions and aspects on leadership from many different perspectives of life. I think we all gained from it.
However, what struck me most about our group is that everyone signed up and attended the classes. The seats were full every week and, as I soon learned, these are some of the busiest people in the City of Memphis. I've been in groups of busy people before, but normally they can turn the crazy off when they get home. Not this group. Not only do they have important professional roles, some have new babies at home, a few are buying houses, some are selling, others have older kids that need babysitting or are out playing sports. Some have other business and volunteer roles that require attention after our Tuesday night classes were over. One was even willing to walk 5 miles one-way to make the class. I know there is no rest for the weary, but we had a pack of worn out.
To my partners and teachings during the process, I thank each of you for your commitment. I look forward to the chance to work with you in the future. You will certainly make our community better for your knowledge gained through the Institute and your leadership efforts.
And to the next batch of leaders, I know you'll bring much to the table when the next cohort is chosen. And I know that what you gained during your cycle through the course will influence you for years to come.
(Visited 215 times, 1 visits today)
JCPConnect
(Visited 215 times, 1 visits today)