News, People
June and Bernard Garfinkel Create a Powerful Legacy with help of Jewish Foundation of Memphis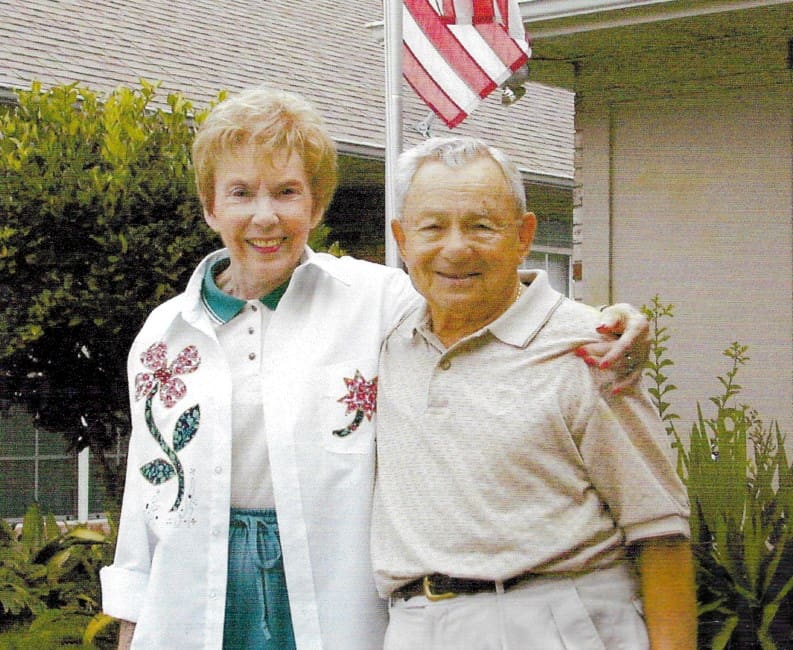 Creating a sound legacy plan, one that reflects your hopes and dreams, takes careful planning, and good advisors. That's why in 1999 Bernard Garfinkel, of blessed memory, turned to the Jewish Foundation of Memphis and Executive Director Paula Jacobson to help guide him and his wife June through the process of creating a meaningful charitable legacy; one that would benefit the organizations most important to them.
That careful planning more than 20 years ago has resulted in significant charitable gifts to three of Memphis' Jewish organizations: Memphis Jewish Federation, Temple Israel and Memphis Jewish Home and Rehab.
 "These are such meaningful gifts from a very dear couple," said Laura Linder, President and CEO of Jewish Community Partners, which operates the Jewish Foundation of Memphis and Memphis Jewish Federation. "Their generosity will make a lasting impact on our community."
According to Mrs. Linder, more than $5 million has been distributed to five charitable organizations with close to 90% directed to the Jewish community. Memphis Jewish Federation and Temple Israel received the majority, splitting more than 80% between them. The remainder was divided between Memphis Jewish Home & Rehab, Church Health Center, and Metropolitan Interfaith Association (MIFA).
Bernard passed away in 2007; June in July of 2019.
"Once we understand a donor's wishes and ambitions, we are able to assemble the right resources to make their gift a reality," said Mrs. Linder.  She went on to describe one of the most important resources, the Foundation's Professional Advisory Group (PAG). "Our network of more than 100 professional advisors includes estate attorneys, CPAs, financial advisors, and life insurance professionals. All donors we work with can benefit from the diverse and unique services we offer." 
 "We have gift records from Bernard Garfinkel dating back to the 1950's," stated Cindy Finestone, Chair of Memphis Jewish Federation, one of the major beneficiaries of the Garfinkels' estate. "Nearly 70 years of supporting the Jewish community, and now their legacy will live on in perpetuity."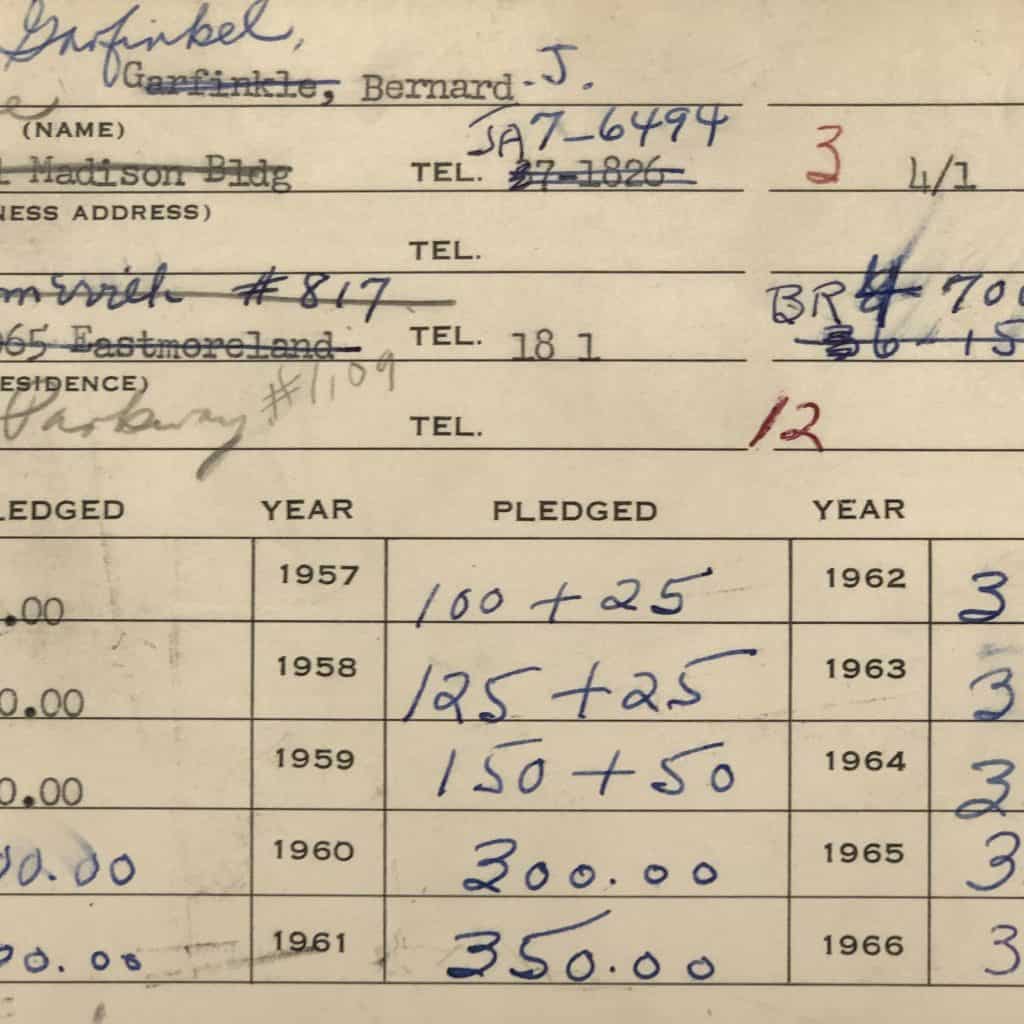 "Bernard and June were married at Temple in 1965 and found their spiritual home at our synagogue where they attended Shabbat services weekly," said Temple Israel's Rabbi Micah Greenstein. "When I arrived as Assistant Rabbi in 1991, 'Buddy' had just celebrated his 70th birthday and we became fast friends. June was the love of his life, and they rest together in the Temple Israel cemetery close to our Veterans Memorial, which is so fitting since this little Jewish man from Boyle, Mississippi, was an exemplar of The Greatest Generation, having served in the U.S. Navy for four years during WWII. He will always remain an inspiration to me."
"This very generous gift from the Garfinkels is a testament to their dedication to the Home and seniors of our community," said Joel Ashner, Director of Philanthropy and Community Engagement at Memphis Jewish Home & Rehab. "It was so thoughtful of them to remember our residents and to want to help provide for their needs."
For 25 years, the Jewish Foundation of Memphis has been a trusted partner in charitable giving, helping families and individuals shape their philanthropic visions and providing channels for giving that reaches into communities and changes lives of the better. For the Garfinkels, the Jewish Foundation helped them make a lasting impact to organizations that were meaningful to them.
Total Page Visits: 5626 - Today Page Visits: 4
Tags:
Church Health Center
,
Jewish Community Partners
,
Jewish Federation Memphis
,
Jewish Foundation of Memphis
,
Jewish life in Memphis
,
Jewish Memphis
,
Jews in Memphis
,
Memphis Jewish Community
,
Memphis Jewish Federation
,
Memphis Jewish Federation Campaign
,
Memphis Jewish Foundation
,
Memphis Jewish Home
,
Memphis Jewish Home & Rehab
,
Memphis Jewish Home and Rehab
,
Memphis Jewish life
,
Memphis Jewish Population
,
Memphis Jewish Seniors
,
Memphis Jews
,
Memphis philanthropy
,
Memphis to Israel
,
MIFA
,
Tem
,
Temple Israel
,
Temple Israel Memphis