People
Jewish Federation of North America Allocates Funds to Help Besieged Israelis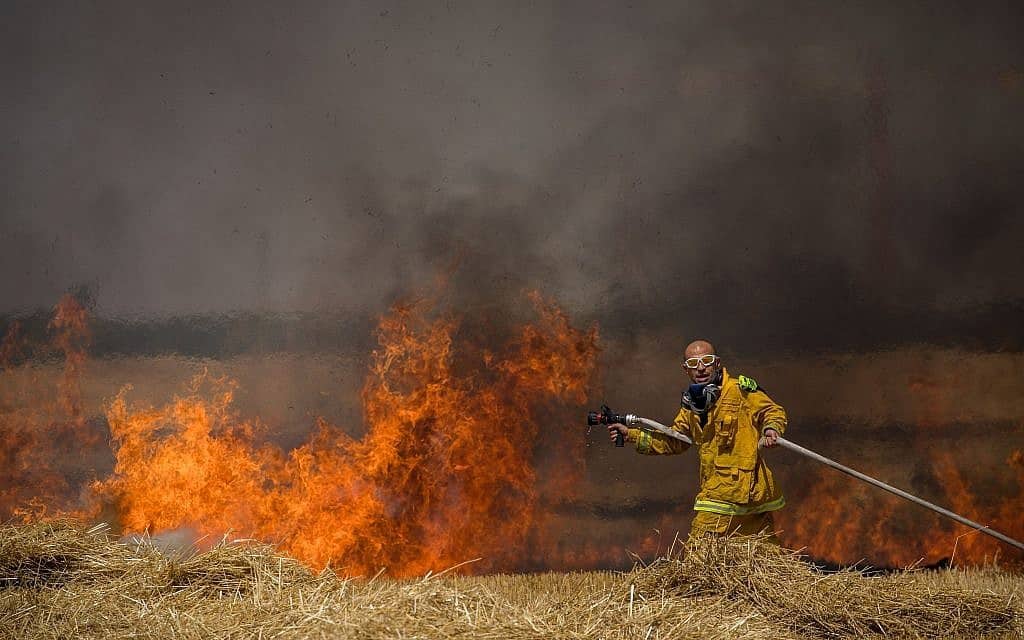 Jerusalem, Israel — The Jewish Federation of North America allocated nearly half a million dollars to help relieve suffering in southern Israel caused by 'kite arson' and provide trauma counseling and support for a growing number of Israelis who have been impacted by increased strife along the Gazan border.
Federations provided funding so that 100 children from border communities could participate in The Jewish Agency for Israel's Summer Respite Camp which offers children a reprieve from their homes' daily hardships. Grants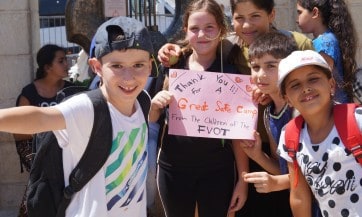 were also made to local organizations to purchase critical equipment such as radio transmitters and fire carts, bring experienced volunteer American firefighters to Israel, and support trauma counseling for the most vulnerable.
"It's not just the 'kite arson' that is taking a toll," said JFNA President and CEO Jerry Silverman. "Israel's southernmost communities have been hit with hundreds of rockets from Gaza—the most intense exchange of fire since the 2014 conflict, Operation Defensive Edge."
"Ensuring the residents are safe and that life is able to flourish is of strategic importance to Israel and to Jewish Federations," he added.
Among the most recent grants, JFNA will support a second group of ten firefighters from across the U.S. who will arrive in Israel next week and work shoulder to shoulder with Israeli first responders who are deployed round the clock to try and halt further destruction. "Kite arson," a new tactic employed by Palestinian terrorists, has traumatized Israelis and caused millions of dollars in damage.
"Though we are fortunate that to date no one has been killed or physically injured by the kite terror," said Richard Sandler, Chair of JFNA's Board of Trustees, "the wave of arson has caused devastating damage and emotional trauma. The harsh sights of blackened fields, damage to crops, agriculture, wildlife, people's livelihoods, and their connection with the land is having a devastating effect on all residents, young and old."
"Throughout Israel there is considerable tension and the security establishment is on high alert," said Silverman. "With our local partners we will continue to identify pressing needs in communities on the southern border. Fortunately, Federation-funded programs, established with emergency dollars in the aftermath of Operation Protective Edge, are in place which supports the resiliency of civilians living in towns near Gaza, providing real-time comfort and assistance during this tense period."
3205total visits,2visits today