Arts & Culture
Israeli Scouts Build Meaningful Relationships with Memphians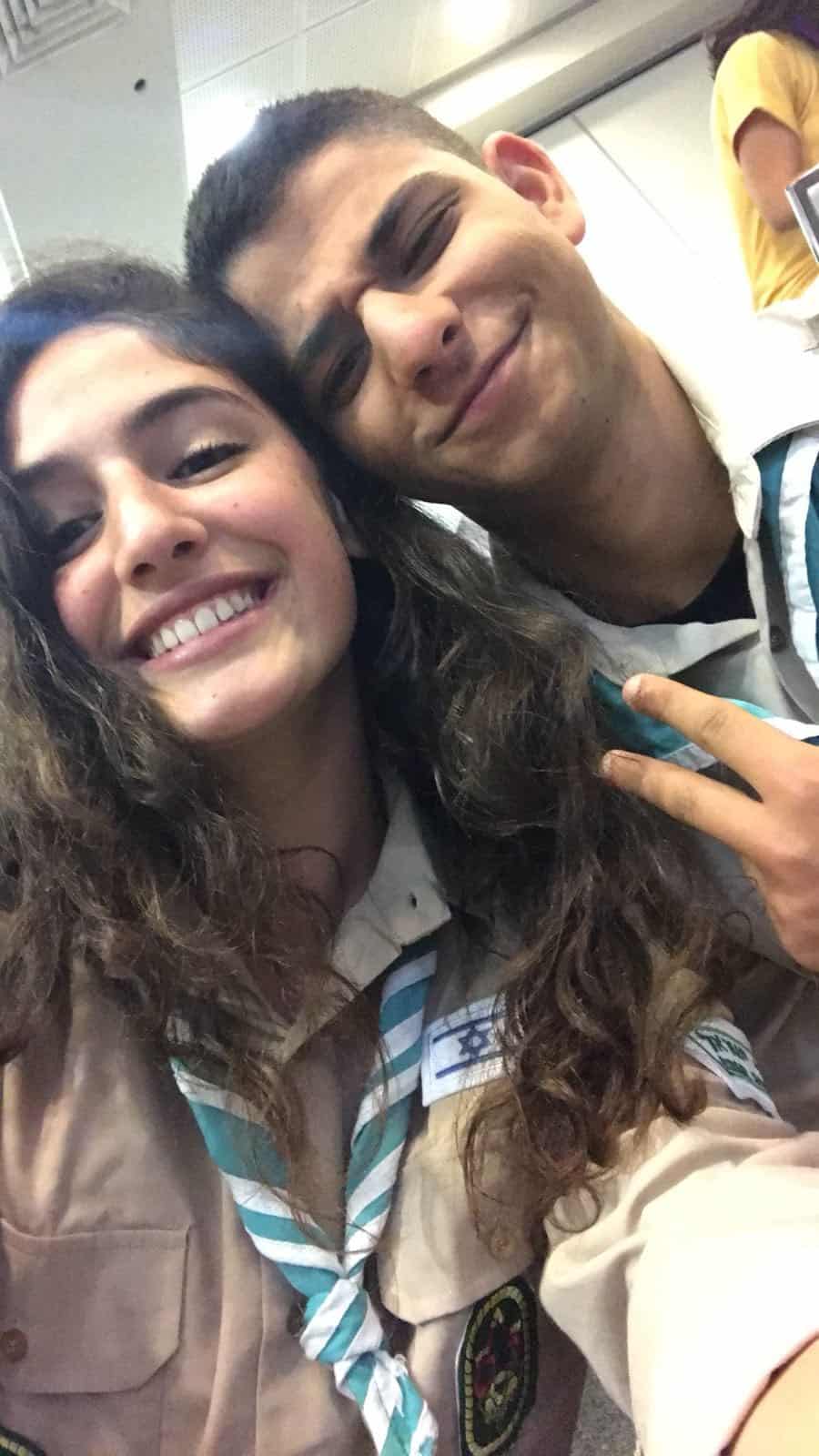 Two Scouts. Twelve weeks. Eleven host families. Forty-five days of camp. One incredible summer to add to the decades-long tradition of Israeli Scouts in Memphis.
Tzuf Bitton and Adam Levy, both 17, had each been a part of the Israel Scout (Tzofim) youth movement in Israel since 4th grade. They were selected from over 1,000 Scouts in Israel to be a part of the summer delegation to North America. Memphis Jewish Federation brought Tzuf and Adam to Memphis and coordinated every aspect of their three-month stay, which included serving as Israeli Culture Specialists at the MJCC Day Camp, planning Israel-themed programs and activities for children ages 3-12. Outside of camp hours, they enjoyed home hospitality from community members, sharing their experiences in Israel and building meaningful relationships with Memphians throughout the community.
The impact of the Scouts' summer in Memphis was evident on Sunday, August 5, as community members gathered around Adam and Tzuf in the home of Sharon and Justin Lubin to exchange tearful hugs and well-wishes.
"We have thoroughly enjoyed sharing our Memphis culture and learning about Adam's home in Herzliyya," said Cara Baer, whose family hosted Adam for a week. "If you have the opportunity to host a Scout, I highly recommend it!"
In July, Adam and Tzuf were joined by the Israel Scout Friendship Caravan, a traveling group of their peers whose mission was to share a taste of Israel through song, dance, and storytelling. The Caravan spent a packed four days of engagement in Memphis, performing throughout the Jewish community as well as the broader Memphis community. This year, the Caravan also joined teens at Temple Israel Crosstown for a dialogue about Judaism, spirituality, and the connections between Israel and Diaspora teens.
An audience of 250 people attended the July 24 Caravan performance at the Memphis Jewish Community Center, preceded by an indoor picnic with PJ Library. Waving handmade flags and holding balloons, PJ Library kids enthusiastically joined Adam and Tzuf and the Caravan Scouts in dancing along to the musical numbers— many of them renditions of popular favorites, like the ballad True Colors, a Hebrew version of the Beatles' Let It Be, and a medley from Disney's Frozen.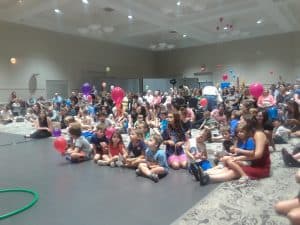 Israel Scouts is a program of Memphis Jewish Federation. The Israel Scouts Friendship Caravan is funded through a generous grant from the Lemsky Endowment Fund of Memphis Jewish Federation. Delegate Scouts are funded by the Art and Bert Wolff Jewish Community Fund at the Jewish Foundation of Memphis. The fund was established in 2017 following the passing of Art Wolff, who was instrumental in bringing Israeli Scouts to Memphis for the first time in 1971. Along with his beloved wife Bert, Art had served continuously on MJF's Israeli Scout Planning Committee and devoted incredible energy and vision to the Scouts for 45 years. His passion and commitment lives on through his daughter, Laura Wolff Morris, who oversees the endowment fund and is also a member of the planning committee.
The following families generously opened up their homes to host Scouts this year: Cara and Josh Baer, Lisa and Justin Barden, Marcy and Michael Blen, Karen and Harold Cooperman, Abbey and Jeff Cowens, Jodie and Henry Faber, Leslie and Bill Fargotstein, Brandi and Gregory Gruber, Marci and Geoffrey Hirsch, Denise and Jeffrey Kerlan, Meggan and Daniel Kiel, Sarah and Jeff Lewis, Sharon and Justin Lubin, Laura Wolff Morris and John Morris, Jill and Scott Shanker, and Dana and Sanford Shefsky.
"Hosting Israeli Scouts was an amazing experience our family will never forget," said Brandi Gruber, whose family hosted Adam and Tzuf as well as two Caravan Scouts.  "We felt they gave our family a stronger connection to Israel, and we created relationships that will always be there."
The Israeli Scout program is also made possible by a dedicated team of volunteers. This year's Israeli Scout Planning Committee included Kate Basar, Michele Buring, Mark Clemons, Melissa Faber, Leslie Fargotstein, Sophie Samuels, Laura Wolff Morris, and Bert Wolff. Their behind-the-scenes efforts were invaluable in ensuring a successful and meaningful summer for the Scouts.
Total Page Visits: 3425 - Today Page Visits: 4