News
Help In A Hurricane: Give If You Can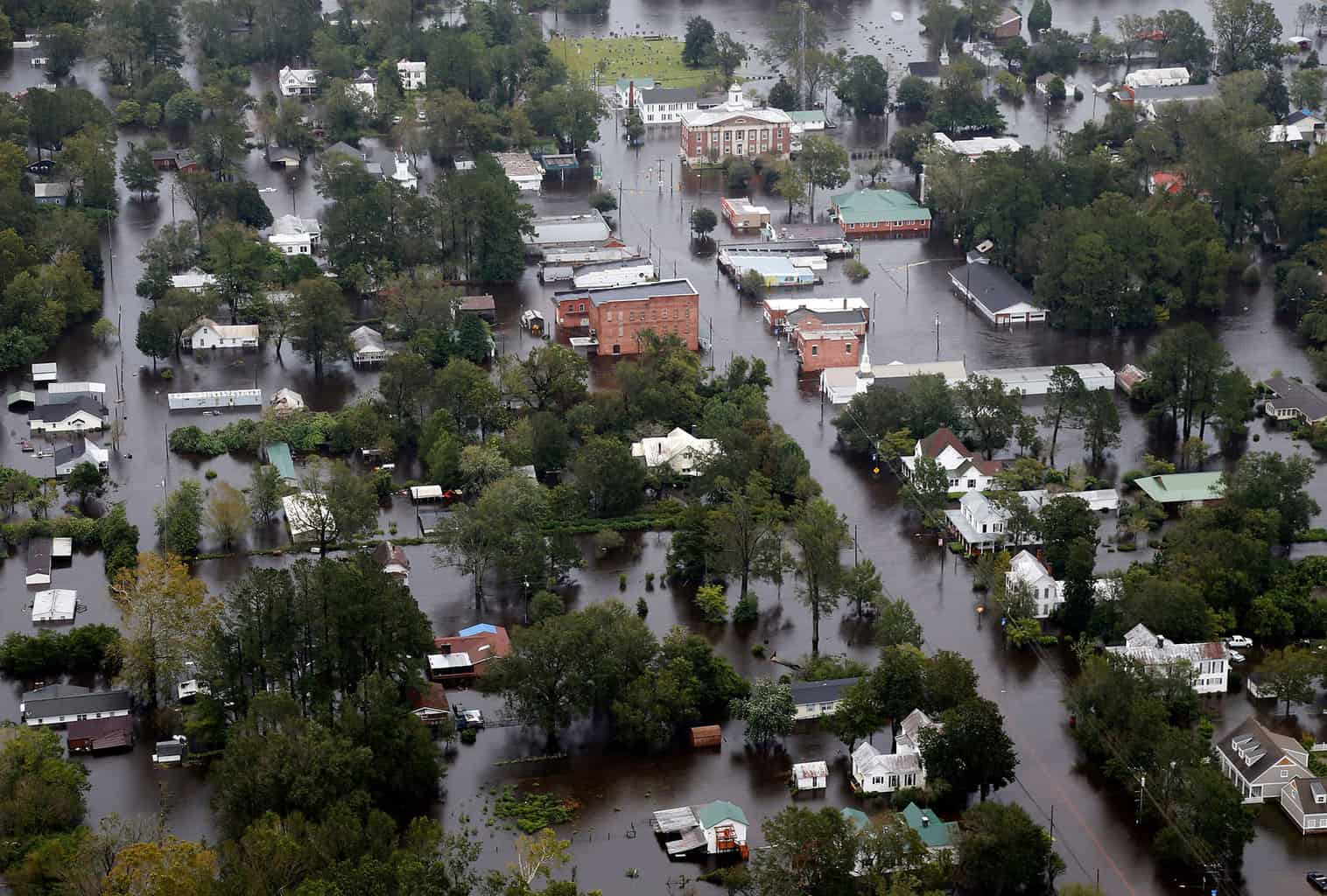 We have slammed into the 2018 hurricane season. 
Hurricane Florence, the first major storm, is wreaking havoc on the Carolinas and southern East Coast, and we know that more hurricanes threaten to follow.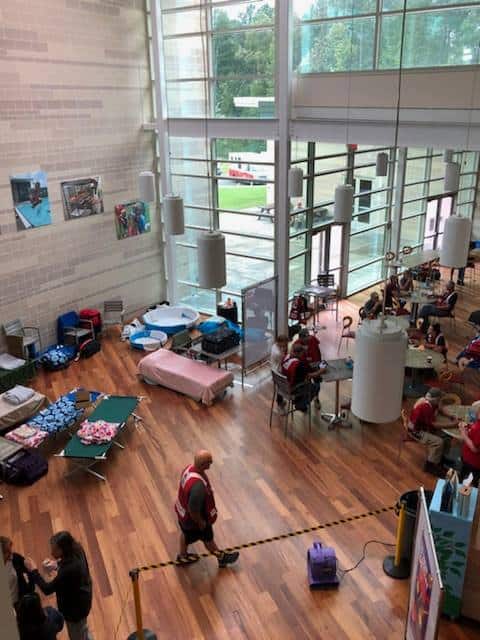 When disaster first strikes, immediate aid is needed to help communities get back on their feet. Afterwards, rebuilding and strengthening resilience can take years.
But, just as with Hurricanes Katrina and Harvey, Memphis Jewish Federation is here—helping make sure that the urgent needs of the most severely impacted are met.
Help these hurricane victims today.
Pictured right- the lobby of Durham, North Carolina's Levin JCC, being used as a base of operations for Florence clean-up. 
In Durham, North Carolina, the Levin JCC is serving as a base of operations of sorts for the surrounding communities impacted by water or wind.
Since Friday, the Levin JCC has housed American Red Cross staff, volunteers, and first responders. Late that night, in the thick of the storm, these 'helpers' needed a new place to stay and the Center's staff rushed to open the building and make everybody feel at home.
Since Sunday morning, Red Cross helicopters have taken off from their home base at the Center to go where they were needed most, while their entire staff is working hard to keep their community safe.
778total visits,3visits today