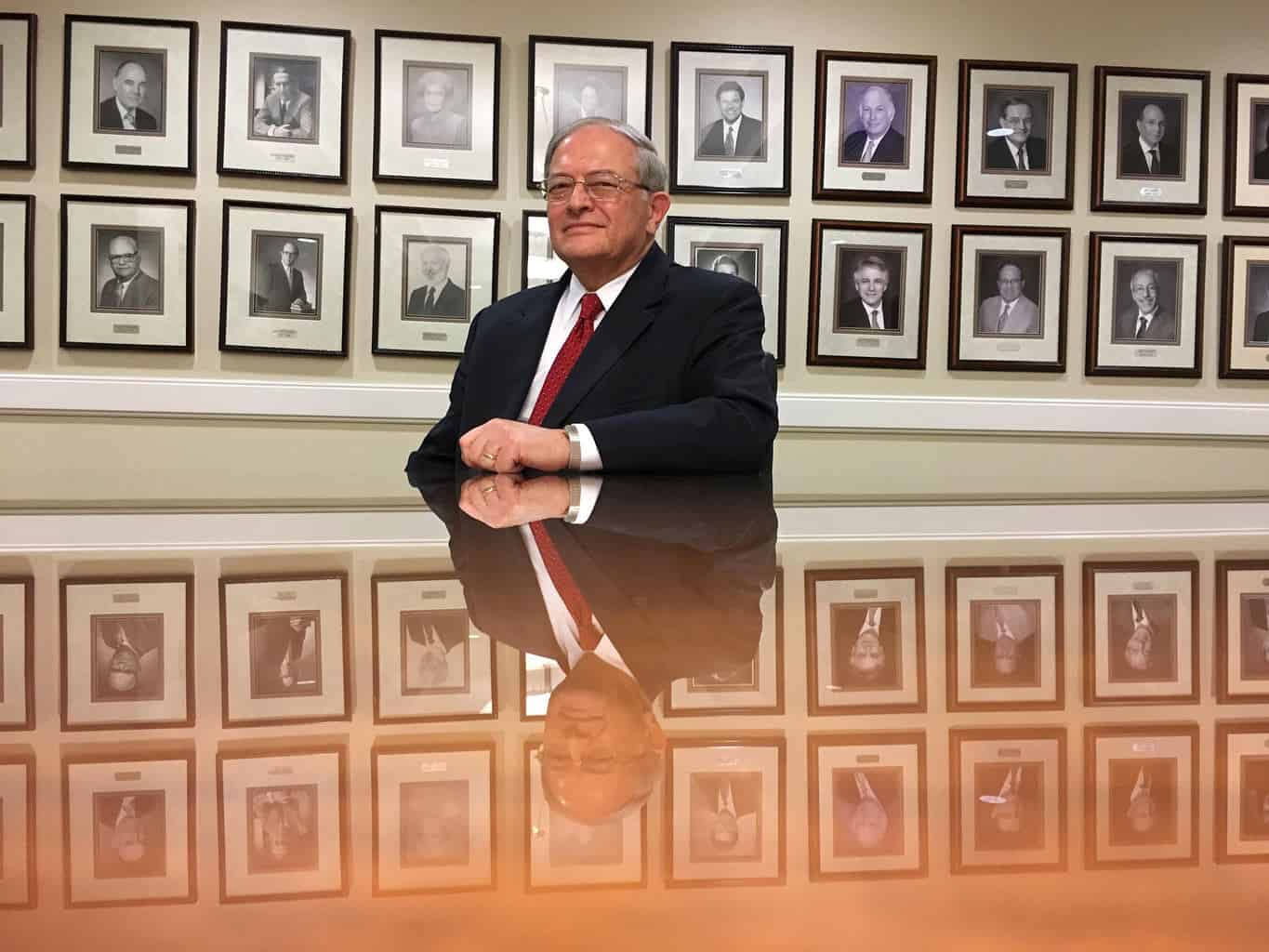 Part of Memphis Jewish Federation's ongoing efforts to connect Memphis and Israel in meaningful ways, the 70 Faces of Memphis and Shoham project was designed to form real connections between the people of Jewish Memphis and the people of Shoham, Israel, Memphis's partner city through the Jewish Agency for Israel's Partnership 2Gether program. The project also serves as a way to connect Jewish Memphians to each other by showcasing their unique character and contributions to the community.
Interview and photo by Melinda Lejman
Meet Alvin.
"I was a friend of the executive director and he asked me if I would serve on the board (of Memphis Jewish Home & Rehab). The Jewish Home has special meaning. The people who serve here don't have a particular agenda — they do it out of the goodness of their heart.
"I have a vested interest. A few years after I served as president, my wife had a stroke, and she needed this facility for residence, and so it became very real to me how important the strength of the Home was- the Jewishness, the love, the compassion, the idea that it's a place where we want residents to feel happy and comfortable.
"This place has a feel that is just different. Every Shabbos we light candles at every nurses' station. The caring that goes on here, people like the volunteers- you can't buy that kind of love and devotion. My wife's been here now over eight years, so it's very important to me, the care she gets and the attention. I come visit her every day.
"Marcia and I got married very young — I was 19, she was 20. Marcia and I dated all through high school together. Marcia was very talented in art, and in cooking and baking, and just had a lot of common sense. When we got married, I was from the old school. I told her I didn't want her to work. Her comment to me was, 'You make a living, I'll make it worthwhile,' and she did."
2361total visits,3visits today
Tags:
70 Faces of Memphis
,
70 Faces of Memphis and Shoham
,
Alvin Notowich
,
Israel at 70
,
Israel@70
,
Memphis Celebrates Israel at 70
,
Memphis Jewish Community
,
Memphis Jewish Federation
,
Memphis Jewish life
,
Memphis Jewish Population
,
Memphis Jews
,
Notowich Memphis