News, People
Dr. Scott Strome Headlining Memphis Jewish Federation Maimonides Event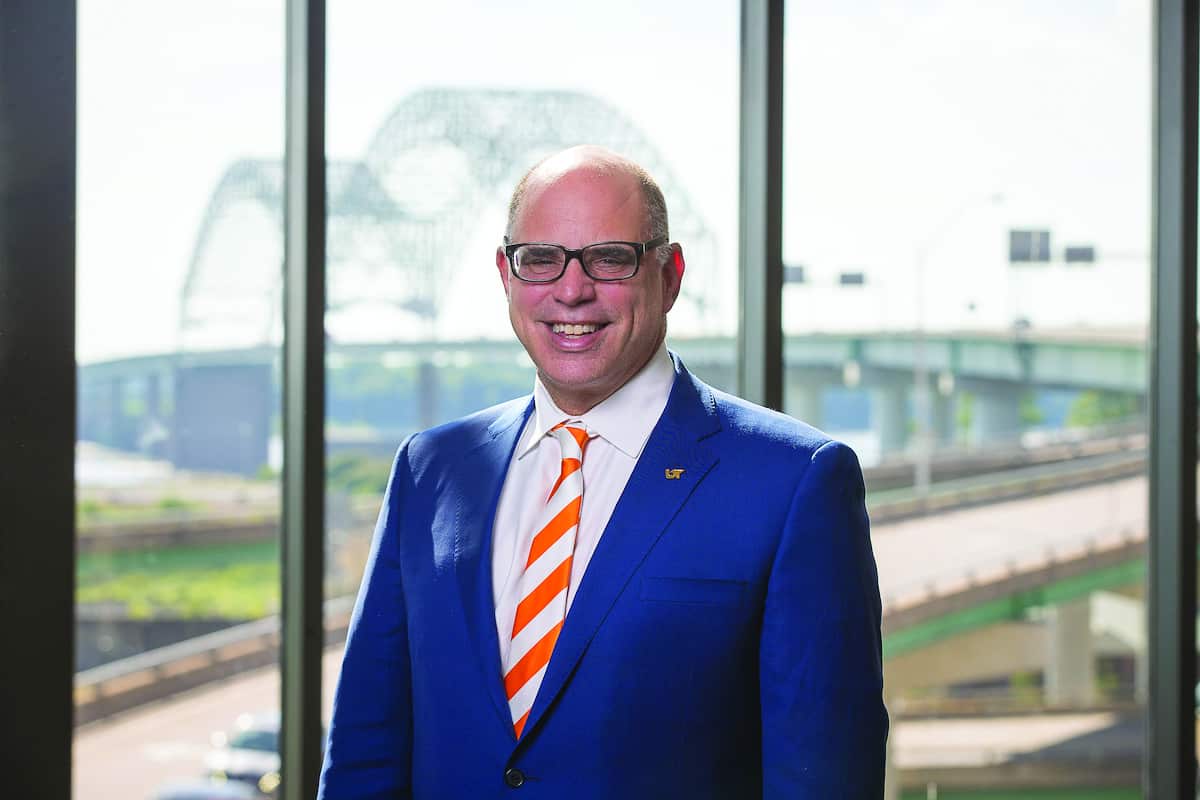 Memphis Jewish Federation will host a Maimonides Society networking event at the home of Scott Strome, MD, FACS on Tuesday, Sept. 24, 2019 at 7 p.m.
Dr. Strome, the Robert Kaplan Executive Dean of the College of Medicine and Vice Chancellor for Health Affairs at the University of Tennessee Health Science Center, will share his vision for the future of medical education in Memphis with professionals in the healthcare field and their guests.
In 2018, Dr. Strome came to UTHSC from the University of Maryland School of Medicine where he served as professor and chair of the Department of Otorhinolaryngology – Head and Neck Surgery for 13 years. A respected cancer surgeon and investigator, he brings both research and clinical expertise to UTHSC. Dr. Strome received his bachelor's degree in liberal arts from Dartmouth College and his medical degree from Harvard Medical School. He completed his internship and residency at University of Michigan Medical Center, and a fellowship in OTO-HNS.
The Maimonides Society of Memphis Jewish Federation is a fellowship of Jewish healthcare professionals dedicated to educational, social, and philanthropic activities that focus on the betterment of Jews in need locally, in Israel and around the world. The Maimonides Society provides a unique opportunity for collegial socializing and networking, and integrates medical and Jewish concerns to demonstrate the contributions health professionals can make to support the Jewish community. It is named for Maimonides, the preeminent medieval Jewish philosopher and one of the greatest Torah scholars and physicians of the Middle Ages.
Throughout the year, the Maimonides Society offers educational programming and campaign events targeted specifically to health care providers.
Maimonides co-chairs, Dr. Evan Glazer and Dr. Brad Somer, encourage Jewish medical professionals from all fields to attend the dessert reception on Tuesday, Sept. 24, 2019, at 7 p.m. at the home of Dr. and Mrs. Strome, 6045 Wild Maple Court. Dietary laws will be observed. Please RSVP by Sept. 13 to 901.767.7100 or crichardson@jcpmemphis.org
Total Page Visits: 3283 - Today Page Visits: 3
Tags:
Dr. Scott Strome
,
Dr. Scott Strome Memphis
,
Dr. Strome Memphis
,
Jewish community
,
Jewish Community Partners
,
Jewish Federation Memphis
,
Jewish Federations of North America
,
Jewish Foundation of Memphis
,
Jewish life in Memphis
,
Jewish Memphis
,
Jews in Memphis
,
Maimonides Society Memphis
,
Memphis Jewish Community
,
Memphis Jewish Federation
,
Memphis Jewish Foundation
,
Memphis Jewish life
,
Memphis Jewish Population
,
Memphis Jews
,
Memphis Maimonides Society
,
Scott Strome