News, People
Charles Jalenak and Sandy Blockman to Co-Chair Foundation's 25th Anniversary Year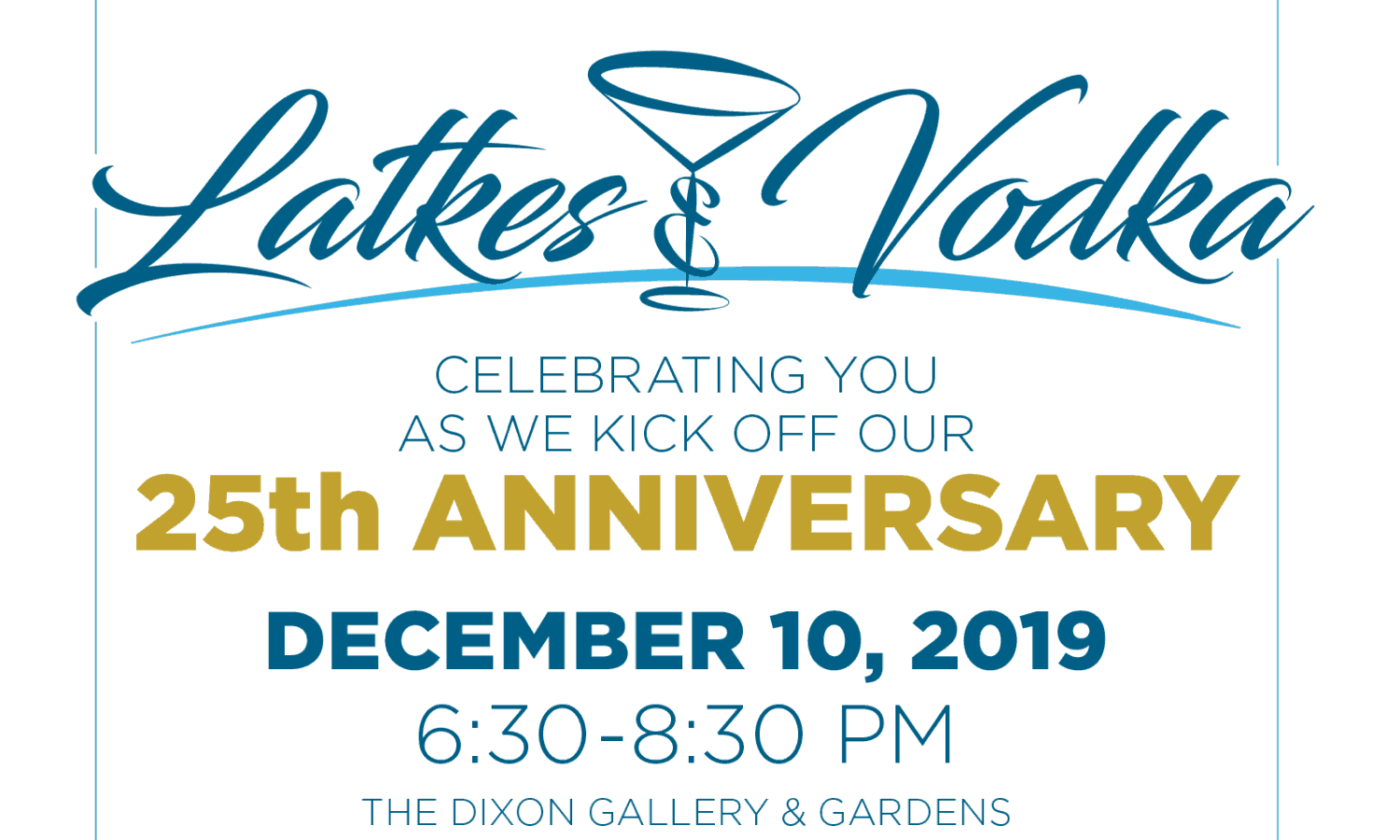 The Jewish Foundation of Memphis is excited to celebrate its 25th anniversary in 2020. To begin the year-long celebration, all fund holders and professional advisors and their guests are invited to "Latkes & Vodka" at the Dixon Gallery and Gardens on December 10, 2019.  The Chanukah themed party is a way for the Jewish Foundation to thank all of its donors, advisors and partner agencies for working together during the last twenty five years.
"We hope our community of philanthropists and professionals feel appreciated and enjoy the opportunity to be together," said Sarah VanderWalde, Endowment Development Manager at the Jewish Foundation. "And if others decide this is the perfect time to open a fund or otherwise engage with the Foundation community, we'd love to welcome new faces at this historic event."
"Latkes & Vodka" is the first event of many during the Jewish Foundation's 25th year. Chairing the year-long programming are Charles Jalenak, Financial Advisor at Legacy Wealth, and Sandy Blockman, CPA at Watkins Uiberall. In addition to being members of the Foundation's Professional Advisory Group, both men have long term connections to the Jewish Foundation.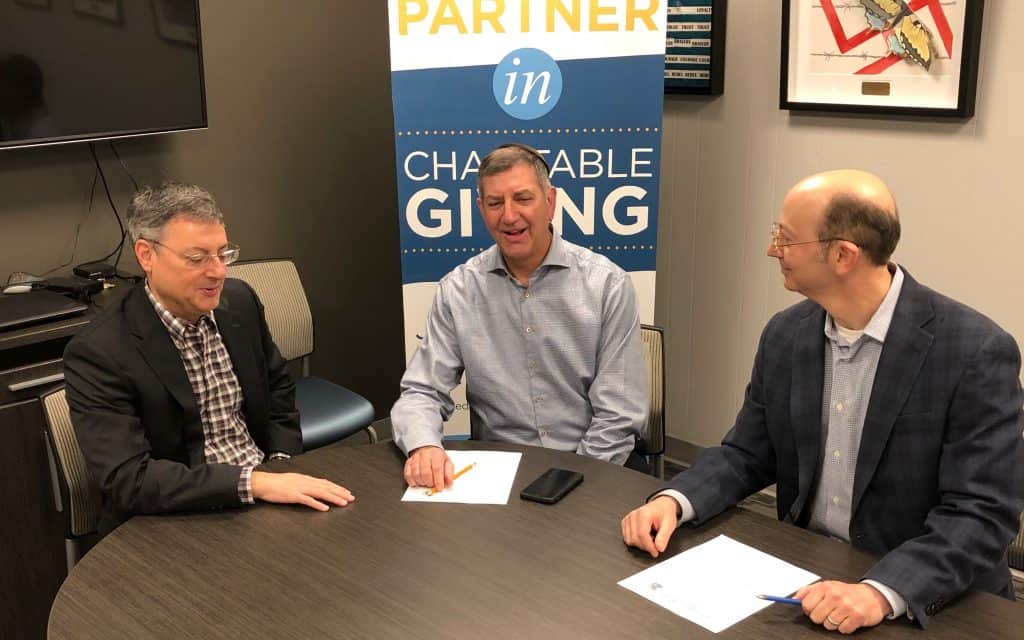 Sandy is one of the founding members of the Jewish Foundation. He remembers steering committee meetings held prior to 1995 in the old Harkavy law offices, where discussions began to create the Jewish Foundation of Memphis. When asked to be co-chair, Sandy was "humbled and honored to lead the committee and work alongside Charles. I am grateful to have been there when the Foundation was created twenty five years ago and I look forward to see what happens over the next twenty five years."
Charles Jalenak, Jewish Foundation Board Chair from 2018-2019, was excited to be a part of the 25th anniversary celebrations. "It's meaningful to me as a past Board Chair and I am looking forward to the entire year of events planned to celebrate the Foundation's achievements," said Charles.
Sandy and Charles will recruit committee members to represent the Foundation's nine partner agencies – Anshei Sphard-Beth El Emeth, Baron Hirsch Congregation, Beth Sholom, Bornblum Jewish Community School, Margolin Hebrew Academy, Memphis Jewish Community Center (including Wendy and Avron B. Fogelman Jewish Family Service), Memphis Jewish Federation, Memphis Jewish Home, and Temple Israel. With the support of Board Chair Anthony Morrison and Foundation staff members, Sheri Gadberry and Sarah VanderWalde, the committee will start meeting in January 2020.    
The tag-line for the year is "An Endowment is Forever." Events will focus on legacy giving to Jewish agencies, teen philanthropy through the B'nai Tzedek program, and networking and education through the Professional Advisory Group.
"When we consider the impact and accomplishments packed into these twenty five years, it's impressive and inspiring, but we didn't do it alone. Every wonderful thing we've been a part of is only possible because of the generous people of Jewish Memphis who chose us to hold their philanthropic funds, and the talented professionals who choose to volunteer their expertise to our mission," said Laura Linder, CEO & President.
To learn more about Foundation, its mission, and the flexible ways it can help reach philanthropic goals, visit www.jcpmemphis.org/foundation or email Sarah VanderWalde at svanderwalde@jcpmemphis.org.
Total Page Visits: 3028 - Today Page Visits: 4
Tags:
anthony morrison
,
Anthony Morrison Memphis
,
Charles Jalenak
,
Charles Jalenak Memphis
,
donor advised funds
,
Donor Advised Funds Memphis
,
Jewish community
,
Jewish Community Partners
,
Jewish Community Partners staff
,
Jewish Federation Memphis
,
Jewish Foundation 25th
,
Jewish Foundation of Memphis
,
Jewish life in Memphis
,
Jewish Memphis
,
Jews in Memphis
,
JFOM 25th
,
Latkes vodka memphis
,
Memphis Jewish Community
,
Memphis Jewish Federation
,
Memphis Jewish Foundation
,
Memphis Jewish life
,
Memphis Jewish Population
,
Memphis Jews
,
Sandy Blockman
,
Sandy Blockman Memphis