News
Answer the Call For Jewish Memphis This Sunday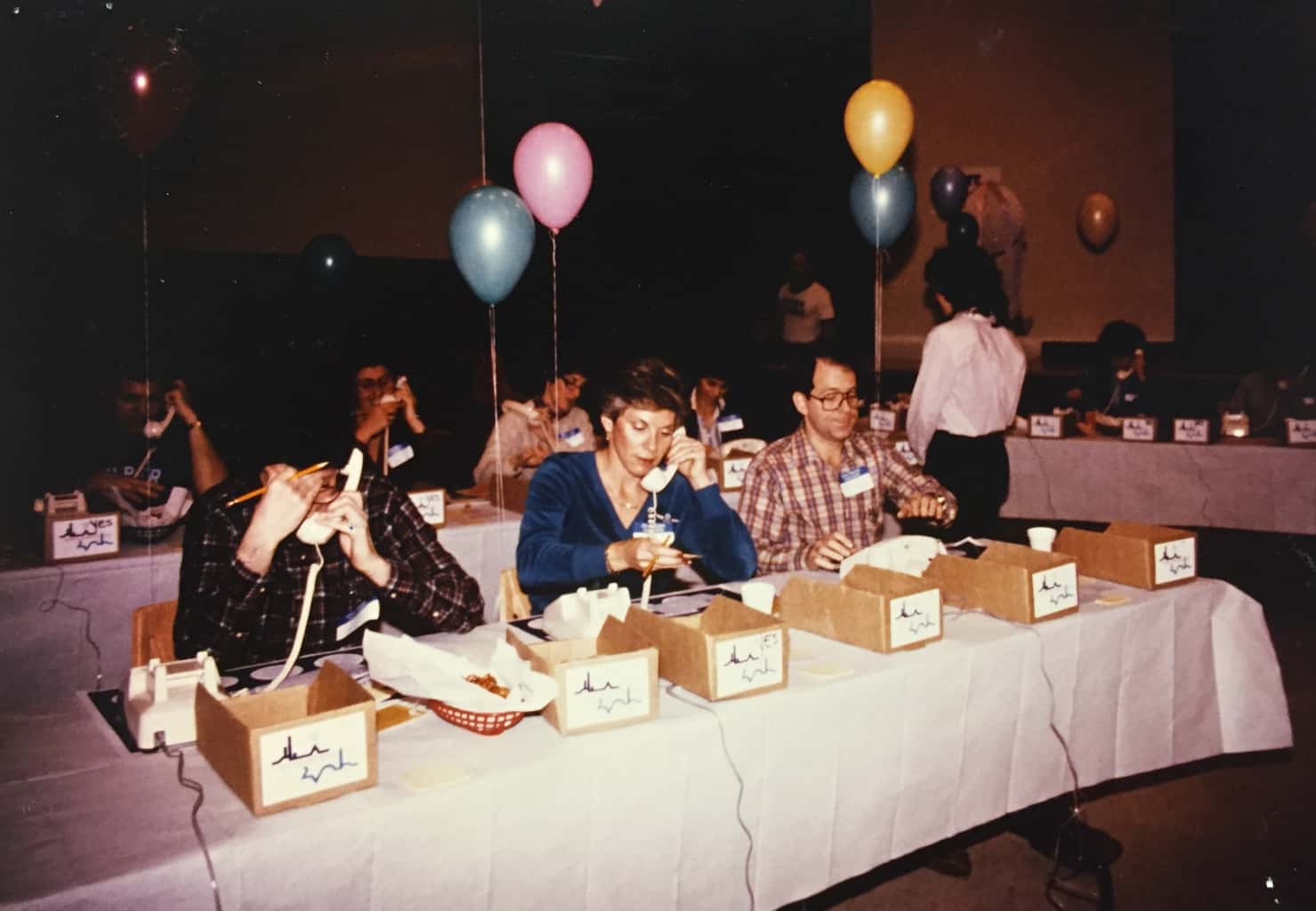 Before we get into the details about Super Sunday, can we just say we're having a blast with these throwback photos from Super Sundays past? See anybody you know?
Get ready to Reach Chai-er when your phone rings on Sunday, February 4, 2018. Please answer the call from the Memphis Jewish Federation Super Sunday volunteer on the other end of the phone. These volunteers will be ready and eager to help you make your pledge to the 2018 annual community campaign.
Many longtime supporters and new donors have already made their annual commitment to ensure the goal of $3.5 million is reached to support Jewish families in Memphis, Israel and around the world.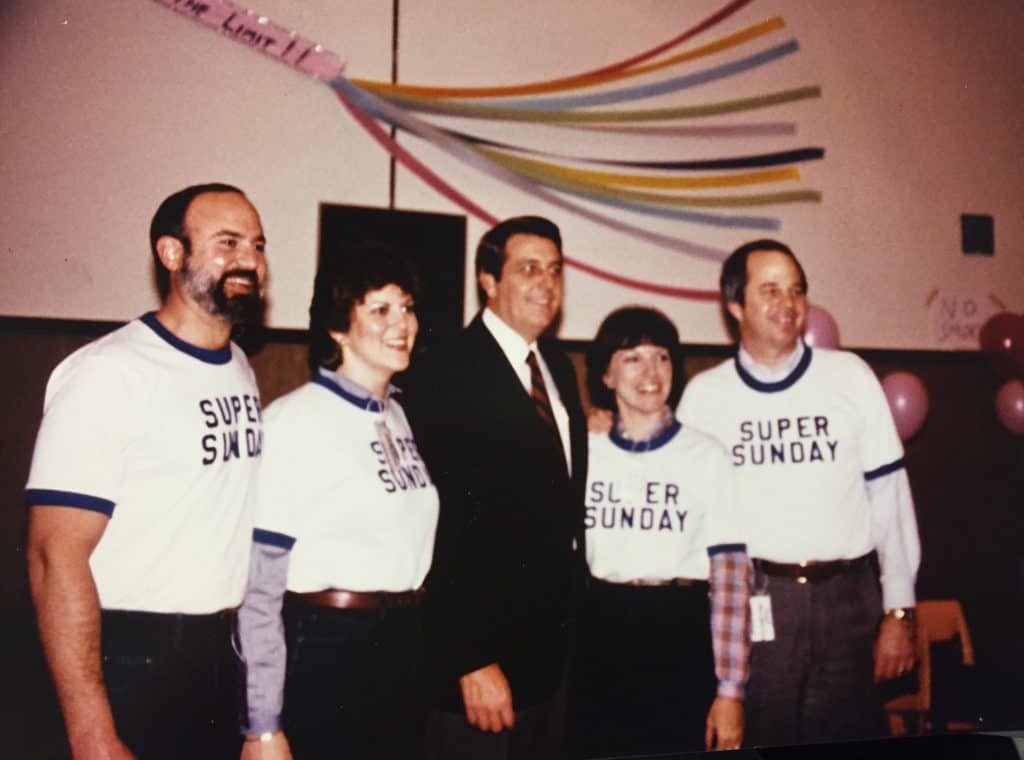 Please answer your phone and make your pledge so every child is able to attend a Jewish day school, summer camp or religious school; every family in need receives emergency assistance; all special needs families receive the support to live a meaningful life; and every senior citizen receives a hot meal and rides to doctor's appointments. Campaign dollars also support vulnerable communities in Israel and around the world.
In honor of the year 2018, increases over last year's pledges are being encouraged in increments of $18, $36, $180, $1800, etc. Pledges made to the campaign by March 31 can be paid by December 31, 2018. All increased pledges and new donations will be generously matched dollar-by-dollar by the Plough Foundation.
Whether you are a donor, a solicitor, or a youth participant in our JUMP to REACH CHAI-ER Challenge (grades 1-12), everyone is encouraged to participate in the annual event on Sunday, Feb. 4, 2018, from 11:00 A.M. to 2:00 P.M. at the Memphis Jewish Community Center.
 There is still time to join in the fun and volunteer. "Super Sunday is a great time to help raise much-needed funds for the Jewish community," said Louise Sklar, a longtime campaign supporter and proud Lion of Judah.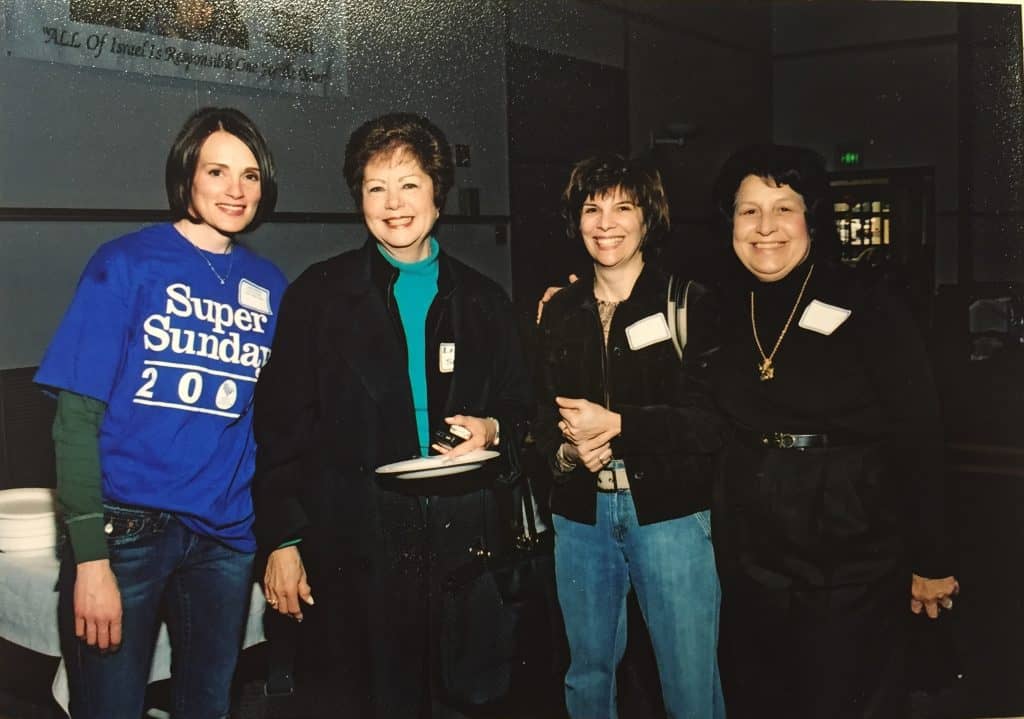 There are still spots available to help on Super Sunday, as well as on two nights the following week in the JCP offices, on Monday, Feb. 5 and Thursday, Feb. 8. Volunteers are encouraged to sign up through the link at www.jcpmemphis.org. Teen volunteers will earn community service hours for making campaign calls.
"Soliciting for gifts on Super Sunday has always been important for me. It is a meaningful cause that I truly believe in and participate in various ways." stated longtime MJF board member and Lion of Judah Mimi Grossman. "By helping to raise funds for the Annual Campaign, donors take responsibility to help make cerain all the needs are met in our Jewish community."
Remember: every gift, any amount, makes a difference, and all new and increased gifts will be generously matched by the Plough Foundation. On Super Sunday, please Answer the Call!
For detailed information about how to volunteer or participate in Super Sunday's Reach Chai-er event, pop over to the JCP website, call the office at 901.767.7100, or volunteer directly online.
 Timeline
11:00 A.M. – 2:00 P.M.
Phone solicitation (all age callers)
1:00 P.M. – 2:00 P.M.
Jump CHAI-er Challenge (grades 1-12)
2:00 P.M.
Build Your Own Sundae (participants of Jump Challenge)
5total visits,2visits today
Tags:
2018 Annual Community Campaign
,
Annual Community Campaign
,
Campaign
,
JCP Memphis
,
Jewish Community Partners
,
Jewish Foundation of Memphis
,
Jewish Memphis
,
Memphis 2017 Annual Campaign
,
Memphis Jewish Community
,
Memphis Jewish Federation
,
Memphis Jewish life
,
Memphis Jewish Population
,
Memphis Jews