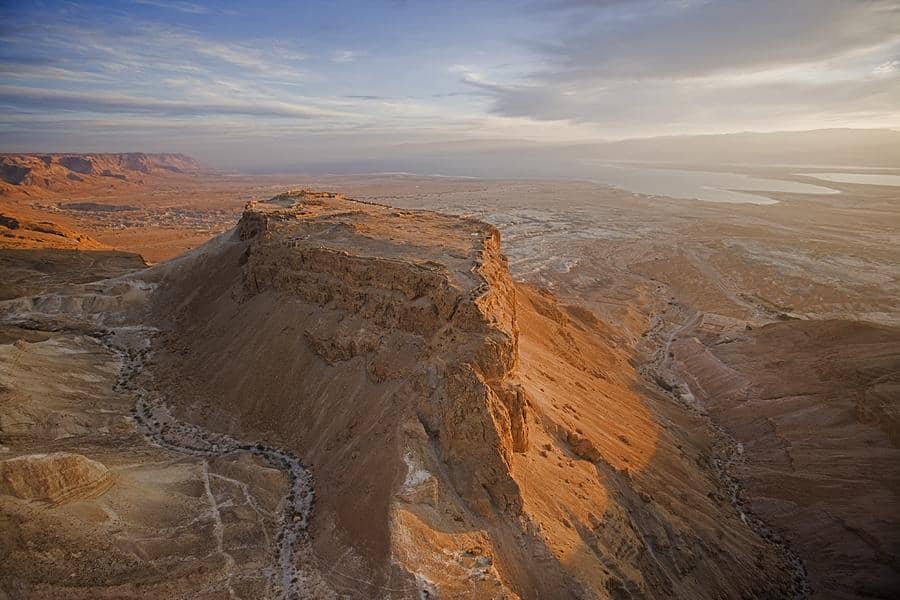 We're marking the 70th anniversary of the founding of Israel with a year-long celebration! Keep an eye out for "Memphis Celebrates Israel at 70" branding at your synagogue, at events around town, and online. In this series, we're asking Memphians to tell their personal Israel stories. Do you have a story to tell? 
My summer trip to Israel was an awesome experience. I had been to Israel once before with my family, but traveling to the holy land with 45 teens from across the country (and one from Canada) is a whole new experience. I was nervous to go on such a trip knowing only one other participant beforehand, but over time, I became great friends with all of the teens on my trip, and I am glad I chose to go. My three-week trip with BBYO Israel Journey was one that I'll never forget.
During the trip, we traveled Israel from north to south. We started in Jerusalem and worked our way around, traveling all over the country and visiting many sites I will never forget, like the Western Wall. After being in Israel for about two weeks, we had one of my favorite activities: spending the night in Bedouin tents in the middle of the Negev desert, right next to Masada. We woke up very early that next morning and hiked to the top of Masada to watch the sunrise, a sight that I'll never forget. During other parts of the trip, we engaged in volunteer opportunities, and we also stayed in a few Kibutzim. It was amazing to be able to experience Kibutz life for a few days.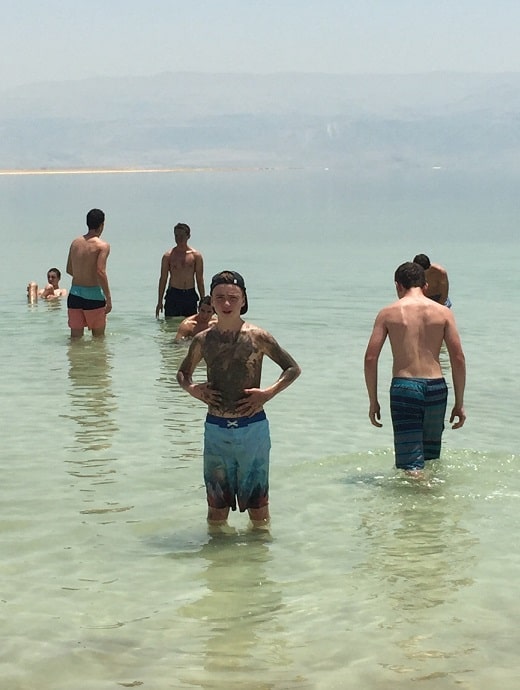 Even though before the trip began I was not into nature or hiking, it came to be one of my favorite activities on the trip. We went hiking all over the country, and there were so many different landscapes– it amazed me that they were all under 8,000 miles away from each other, and that each and every one of them was completely different. From waking up at three in the morning to climb up Masada and see the sunrise; to hiking Mt. Zefachot and overlooking Israel's borders with Jordan, Egypt, and Saudi Arabia; to rafting down the Jordan River; we had so many different experiences. Learning about the relationship between Israel and its neighbors while actually being able to see them all at the same time gave me a completely new perspective.
Another part of our trip that I enjoyed was doing volunteer projects. As nice as it is to do various community service projects in Memphis, it feels that much better to be doing it in Israel and to be helping your fellow Jews. Although some of our volunteer projects didn't include interacting with people, it was still amazing to know who we were helping and how we were helping them. The volunteer work was so meaningful that it came to be the final thing we did on the trip, which shows how important it was.
Traveling to Israel for a second time made my love for the country even stronger. There is nothing like being at the Kotel on a Friday night, or floating on the Dead Sea (even if it's painful). There is no feeling like being around all of your fellow Jews in one small but strong country. I cannot wait for another opportunity to be able to travel to the Holy Land. I've never felt such a strong connection or belonging to a single place like I do when I'm in Israel.
Robert Musicante, the son of Robin and Sergio Musicante, is a junior at Memphis University School. Memphis Jewish Federation's Lemsky Endowment Fund provided him with a Teen Israel Experience grant to help offset the costs of his BBYO program in Israel. All rising juniors and seniors in the Memphis Jewish community are eligible for grants of up to $3000 to attend a recognized teen summer program in Israel. Teen Israel Experience applications for summer 2018 are available at www.jcpmemphis.org/lemsky-endowment-fund.
170total visits,1visits today
Tags:
JCP Memphis
,
Jewish Community Partners
,
Jewish Foundation of Memphis
,
Jewish Memphis
,
Memphis Celebrates Israel at 70
,
Memphis Jewish Community
,
Memphis Jewish Federation
,
Memphis Jewish life
,
Memphis Jewish Population
,
Memphis Jews
,
Memphis to Israel
,
Memphis to Jerusalem
,
My Israel Story
,
Teen Israel Experience