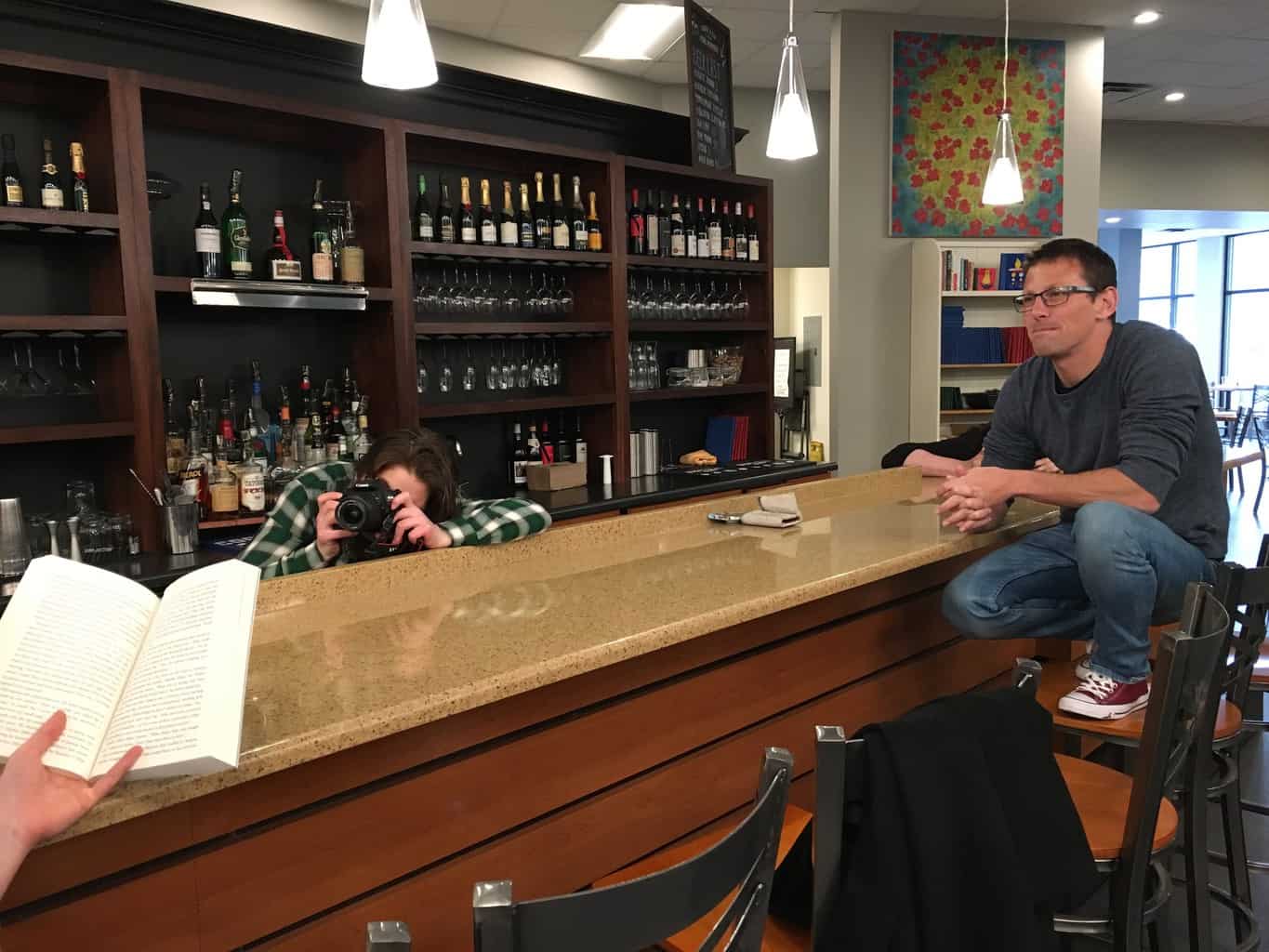 Strength Lies in Differences, Not in Similarities
(Photo above: High school senior and volunteer photojournalist Pesya Berezin photographs her subject for 70 Faces: Humans of Memphis and Shoham while Israeli photojournalist Erez Kaganovitz coaches her.)
In March, Jewish Community Partners kicked off a dynamic photojournalism project which will culminate in a gallery showing later this year at the Jewish Community Center. 70 Faces: Humans of Memphis and Shoham is a collaborative effort between JCP, the Memphis Jewish Federation's Shoham partnership, and the JCC's Israeli Scholar in Residence program.
Through the art of photography and storytelling, this project will capture 70 Jewish Memphians and their unique story, and will be mirrored by the same project happening in Shoham, Israel. Through this medium, the community will be invited into the lives of those living in both cities to foster a better understanding of the deep connection that already exists between them. The exhibitions will be presented side by side in both cities and will help foster their partnership, as well as strengthen ties in the Memphis Jewish community.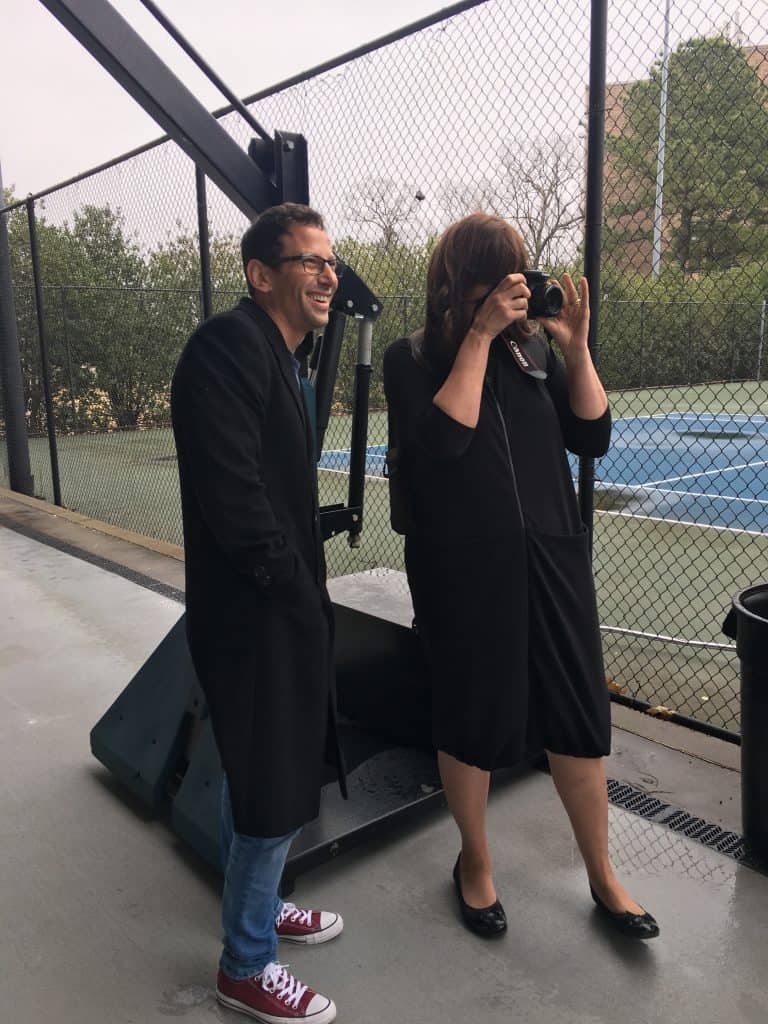 JCP's component of the 70 Faces project will be completed in large part by community volunteers. These photojournalists worked closely with Erez Kaganovitz, a photojournalist and the founder of Humans of Tel Aviv, while he was here as part of the JCC's Israeli Scholar in Residence program.
"It was a privilege working with such a talented group of photojournalists who have so much passion for documenting the life stories of their community," said Kaganovitz. "I got to meet inspiring people who have so much wisdom and life experience. One of the things that I really came to appreciate was the amazing collaboration between different parts of the community. Orthodox, Conservative, and Reform – you are all living together in mutual respect. Strength lies in differences, not in similarities, and that is one of the things that I will cherish from the Jewish community of Memphis."
Rivka Braverman, a 70 Faces volunteer photojournalist, gained confidence and improved skill through her training with Kaganovitz.
"I had a wonderful time with Erez. He was so helpful, patient, and informative," said Braverman. "I learned a great deal about myself as a photographer and how to conduct an interview. It was a great learning experience."
The goal of the Memphis component is to spotlight individuals doing impactful work in the community, those who have overcome adversity, or Memphians who have a unique story to tell that may be largely unknown to the rest of the community.
"Erez uses Humans of Tel Aviv to expose the world to Israelis from all walks of life," said Rena Knopf, another volunteer photojournalist. "The 70 Faces project has the power to expose the world to the Memphis community and what makes it special."
So far, the 70 Faces project has uncovered stories of triumph, love, and acts of tikkun olam throughout the Memphis Jewish community and beyond. During the next few months, photojournalists will continue the project independently until all of the 70 Faces have been captured for the gallery showing.
Please stay tuned to the Israel at 70 campaign and JCP social media and email communications for more information about the gallery showing. Inquiries about the project can be directed to Israel at 70 coordinator Melinda Lejman at mlejman@jcpmemphis.org.
3total visits,1visits today