People
The Magic of Jewish Sleepaway Camp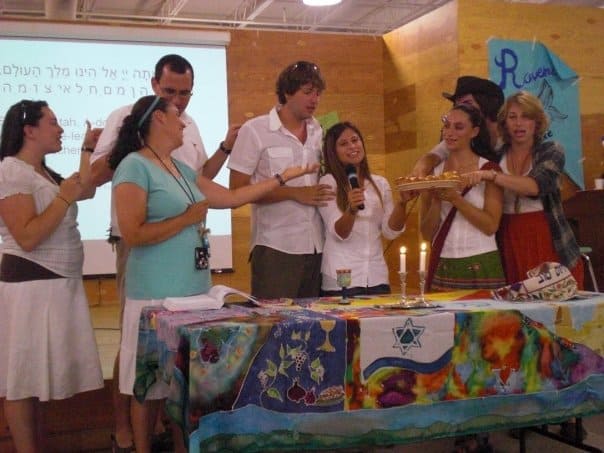 For information about Memphis Jewish Federation camp scholarships, please contact Carolyn Pruitt at cpruitt@jcpmemphis.org or (901) 767-7100. Camp Scholarship applications are due by Friday, February 9, 2018. 
By Lauren Luskey Taube
I have witnessed Jewish magic. The kind of magic where children, teens, and young adults stand together, arms around each other and eyes closed, singing in Hebrew as the sun sets over a lake in front of them. The kind of magic where our children are so happy and proud to be Jewish that they cannot imagine another path in life for themselves, and they already know their own kids will share this same path.
Jewish sleepaway camp has transformed the lives of thousands of Jewish children and young adults, including mine. As a kid, I counted down the days until camp, literally bouncing in the seat of our family's minivan as we pulled up to the gates of the URJ Greene Family Camp in Bruceville, Texas.  As a young adult counselor, I learned valuable leadership skills and explored my Judaism in a safe environment. Now, as a visiting faculty member, I see firsthand how camp gives kids confidence, independence, and a strong Jewish foundation in a joyful, fun environment.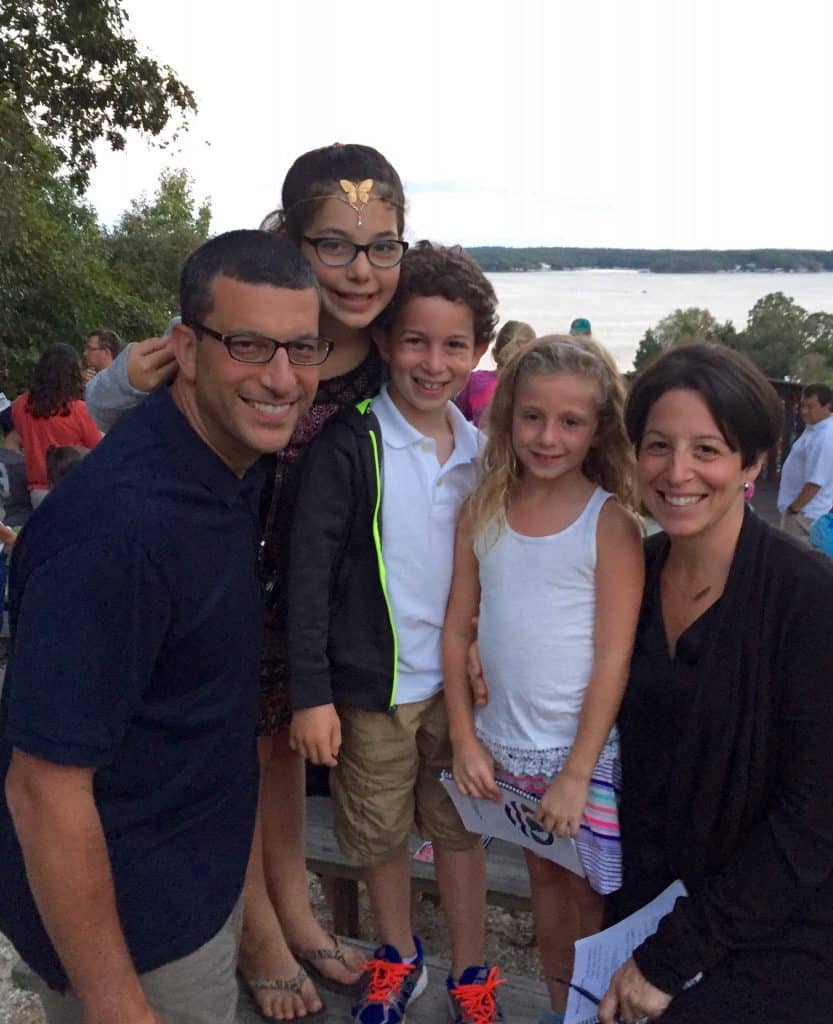 "My summers spent at Camp Sabra not only gave me independence, leadership skills, and confidence, but they instilled in me the need and importance of being an active member in my Jewish community and having a Jewish home," said Jill Shanker, a long time camper, staff member, and camp parent.
The Foundation for Jewish Camp shares the vision that "summers at Jewish overnight camp turn Jewish youth into spirited and engaged Jewish adults, laying the groundwork for strong Jewish communities."
Yet if you ask nearly every child who has attended a Jewish summer camp, all they talk about is how much fun they have, the friends they make, and unique adventures and experiences that never seem to happen at home. Judaism is simply woven into camp life, and that is where the magic happens.
Jill's daughter Sydney Shanker, who is entering her fifth summer at Camp Sabra, said that camp is so great because of "making friends from other cities, tubing, zip lining, singing in the dining hall and swimming in the lake. I'm around Jewish people who are more like me and that makes me feel more comfortable with myself and who I am."
"Nothing I do to build Jewish life, Jewish education, or the Jewish community is more important than getting more kids to Jewish camps," said Professor Arnold Eisen, a scholar of American Judaism and the chancellor of the Jewish Theological Seminary. "For once in these kids' lives, Jewishness is not something they are or do off to the side of life, in Hebrew school or synagogue. It is not a subject for debate but simply there, taken for granted, a part of what happens 24/7."
Every year, my brother, sister, and I would write letters to our local Jewish community in Texas to request scholarships for camp. To this day, I am so grateful for the opportunity that the donors in my community provided so that I could attend Jewish overnight camp. It has inspired me to keep giving to the Jewish community, both personally and professionally.
The Memphis Jewish Federation provides scholarships for Jewish summer camps through the generosity of our campaign donors. Through these scholarships, our children learn, grow, and come back excited and inspired about their Judaism.
Together, our Memphis Jewish community can ensure that every child has the opportunity to transform his or her life through the magic of Jewish summer camp.
(Visited 76 times, 1 visits today)
Tags:
Jewish away camp memphis
,
Jewish Camp near Memphis
,
Jewish Camp scholarships
,
Jewish Summer camp
,
Jewish Summer Camp near Memphis
,
Jewish Summer camp scholarships
,
Lauren Luskey
,
Lauren Luskey Taube
,
Lauren Taube
,
Memphis Jewish camp
,
Memphis Jewish Federation
,
Memphis Jewish Federation scholarships
,
Memphis summer camp
JCPConnect
(Visited 76 times, 1 visits today)