People
Sam Canales: Leadership Through a Jewish Lens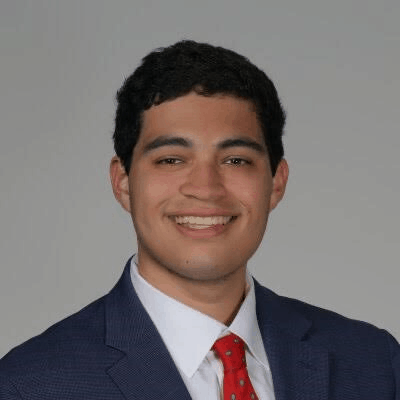 "Federation supports the institutions that have supported my family for generations and it means something to me to be a part of that," said Sam Canales, a recent graduate of The University of Georgia and, at 22, among the younger donors to Memphis Jewish Federation's Annual Community Campaign. "It's an honor to be able to contribute to the Memphis Jewish community as I am experiencing it myself."

A fourth-generation Memphian himself, Sam's family has left a sizable footprint over the decades spent living in their Jewish community. This tradition of impact is something that Sam takes seriously and aims to maintain.

"I think that the biggest thing for me is that Memphis is a place that is and always will be home for me. When I'm away from home, I'm proud to say that I'm from Memphis because of the good memories and relationships I associate with the city," said Sam.

Sam donates money to Memphis Jewish Federation's Annual Community Campaign to show his continued support of the institutions that nurtured him throughout his youth, and which shape his Jewish community. He points to the influence of his family and especially his parents, Stacy and Art Canales, who set an example by giving back and contributing to causes that fueled their passion.

"My mom, Stacy Canales, is Executive Director of Temple Israel, and is the definition of a role model. She's a good person who is always rolling up her sleeves and doing what needs to be done for the community," said Sam. "I'm lucky to be from Memphis, growing up around so many amazing Jewish role models. My mom, my dad, my brother Aaron, my grandmother Marilyn, my grandfather Herb Notowich, of blessed memory. These people mean so much to me and I have learned so much from them."

With family traditions at the core of Sam's Jewish identity, other experiences helped crystallize his point of view and shape his sense of purpose through a Jewish lens. Experiences like BBYO and two years as a camper followed by two years as a counselor at URJ Jacobs Camp in Mississippi had a profound impact during important coming-of-age years.

"The second I got into my first middle school youth group, I ran for President, and I have not stopped running since," said Sam. "In Israel H. Peres AZA #71, one of the BBYO chapters in Memphis, I was an extremely active member, perpetual board member, and Harvest Hop Chairman. I was also Vice President of our Regional Board. My mom, my brother, all my cousins, my uncles, and my grandfather were all in BBYO, and it was important for me to continue this legacy and be a leader in a Jewish space."

"Jacobs Camp came at a perfect time in my life. I grew up attending Beth Sholom, having Shabbat dinners at my grandparents' house, and going to Jewish day school, so Jewish identity was not something that I needed to find, but something that I needed to bolster," noted Sam. "Camp proved to me that being Jewish in the future was not only feasible, but it was exciting, it was sociable, it was communal, and it was something that I could look forward to."

It was at Jacobs Camp that Sam had formative experiences giving himself to others, through working with special needs campers through Camp Dream Street. He remembers being stirred by the work, giving campers a safe place to be themselves and an opportunity to be treated with respect.

During his time in college, Sam made time for Jewish causes, including serving as the Vice-President of his Jewish fraternity, AEPi, and later assisting as the Alumni Chairman for the chapter.

"I gained so much from that experience, and the shared experience of Judaism was another great opportunity," Sam described.

Sam has recently been hired at the Creative Financial Group in Atlanta, working as a financial planning analyst, after interning with the company part-time during his senior year of college. Despite currently being hundreds of miles away from Memphis, he stays connected to his roots. Through his continued philanthropy, activism, and familial support structure, Memphis is never far away from his mind and heart.
Total Page Visits: 471 - Today Page Visits: 8
Tags:
Annual Community Campaign
,
BBYO Memphis
,
JCP Memphis
,
Jewish Community Partners
,
Jewish Foundation of Memphis
,
Jewish life in Memphis
,
Jewish Memphis
,
Memphis Jewish Community
,
Memphis Jewish Federation
,
Memphis Jewish life
,
Memphis Jewish Population
,
Memphis Jews
,
Sam Canales
,
Young Donor