Arts & Culture
Rhodes College Presents Jerry Brotton and James Shapiro: Jews and Muslims in Shakespeare's World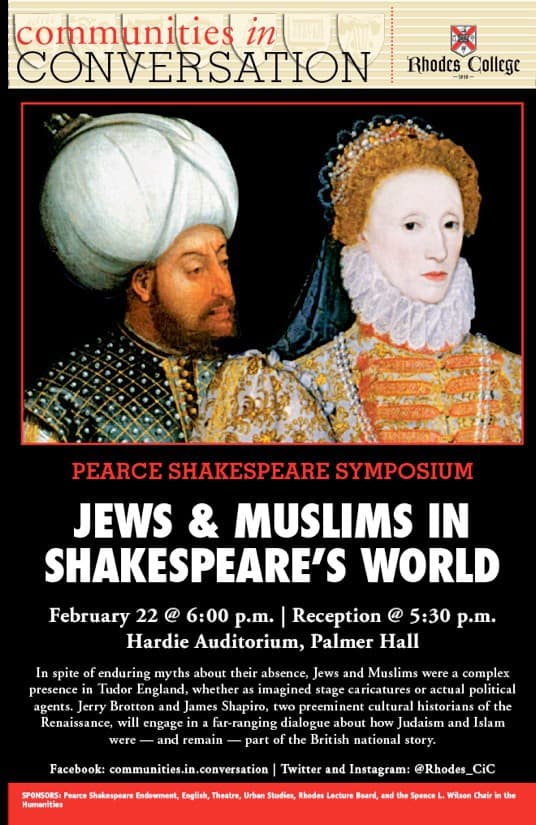 On Rhodes College campus on February 22 at 6:00 P.M., renowned Renaissance scholars Jerry Brotton and James Shapiro will discuss Jews and Muslims in Tudor England. Two preeminent cultural historians, Shapiro and Brotton will engage in a far-ranging dialogue about how Judaism and Islam were – and remain – part of the British national story.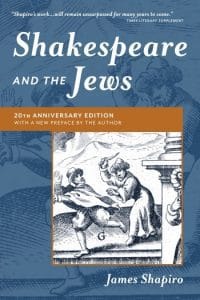 Despite enduring myths claiming their absence, Jews and Muslims were widely present in a variety of roles in Shakespeare's era. Debates about religious intolerance then and now make this discussion particularly relevant as Brotton and Shapiro will explore the differences and similarities between our world and Shakespeare's.
More details are available on the event's Facebook page.
"This is a great opportunity to learn more about Shakespeare and the Renaissance; religious intolerance and racism; maps and global history; and theatre performance and nationalisms," said Dr. Jonathan Judaken, Spence L. Wilson Chair in Humanities and Professor of History at the College.
This Pearce Shakespeare Symposium-hosted exchange will be preceded by a reception at 5:30 p.m. and followed by a question and answer session with the two authors. It is free and open to the public and is part of the college's "Communities in Conversation" lecture series.
James Shapiro's research and writing focuses on reconstructing the life of Shakespeare to demystify his genius. Shapiro's classic, Shakespeare and the Jews, was re-released this year in a twentieth-anniversary edition. It provides a groundbreaking examination of anti-Semitism in Elizabethan England.
In 2006, Shapiro received the Samuel Johnson Prize for 1599: A Year in the Life of William Shakespeare; his Contested Will: Who Wrote Shakespeare (2010) is considered the definitive work on the subject; and most recently, 1606: William Shakespeare and the Year of Lear (2016), won the James Tait Black Prize. Shapiro teaches at Columbia University in the English department.
Jerry Brotton, bestselling author of A History of the World in Twelve Maps (2012), takes on the Islamic side of this story. He addresses the relationship between England and the Ottoman Empire in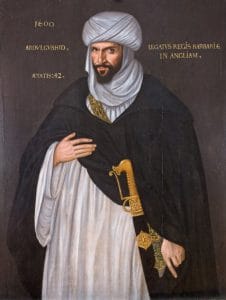 the 16th century in his book, The Sultan and the Queen: The Untold Story of Elizabeth and Islam. Brotton traces how the anxieties of Elizabethan Anglo-Islamic relations emerged in tension with a robust trade in fabrics, food, and munitions with Muslim countries. Islamic states also served as a bulwark against Catholic Spain in the era of the wars of religion between Protestant and Catholic countries.
These diplomatic and economic tensions produced the most profound political and religious uncertainties, which, in turn, spurred some of the greatest English dramatic art, since every playwright of the day peopled the stage with prominent Muslim characters.
9total visits,1visits today