People
My Israel Story #29- Marcy Blen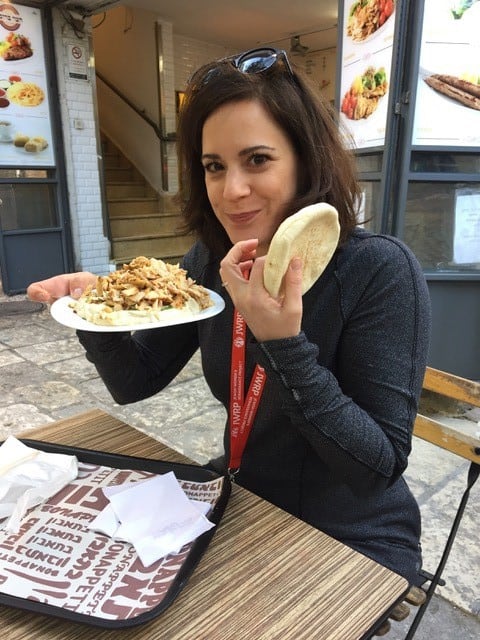 We're marking the 70th anniversary of the founding of Israel with a year-long celebration! Keep an eye out for "Memphis Celebrates Israel at 70" branding at your synagogue, at events around town, and online. In this series, we're asking Memphians to tell their personal Israel stories. Do you have a story to tell? 
Jewish Women's Renaissance Project MOMentum Trip 11/26/2017-12/5/2017
The decision to go on this trip took the time it takes to eat pizza with my future Israel roommate.
She told me she had opened her mind to new opportunities and bravely signed up. Then she looked at my expression and knew before I did, that I would go, too. With this journey, my 4th trip to Israel, I physically felt "pulled" back. I was grateful to be given the opportunity from JCP and JWRP to go on the Momentum trip.  Every day in Israel was like opening a gift.
The group dynamic of the 15 Memphis Moms evolved quickly, led by our amazing Laura Linder from JCP.  On our first meal together in Tel Aviv I stayed close to the ones I knew best. Everyone politely offered the last bite on shared plates of delicacies passed around. By the closing dinner party, the group seating was shuffled without thought, we ate off each other's plates, and jumped up swinging our napkins proudly in the air when our group was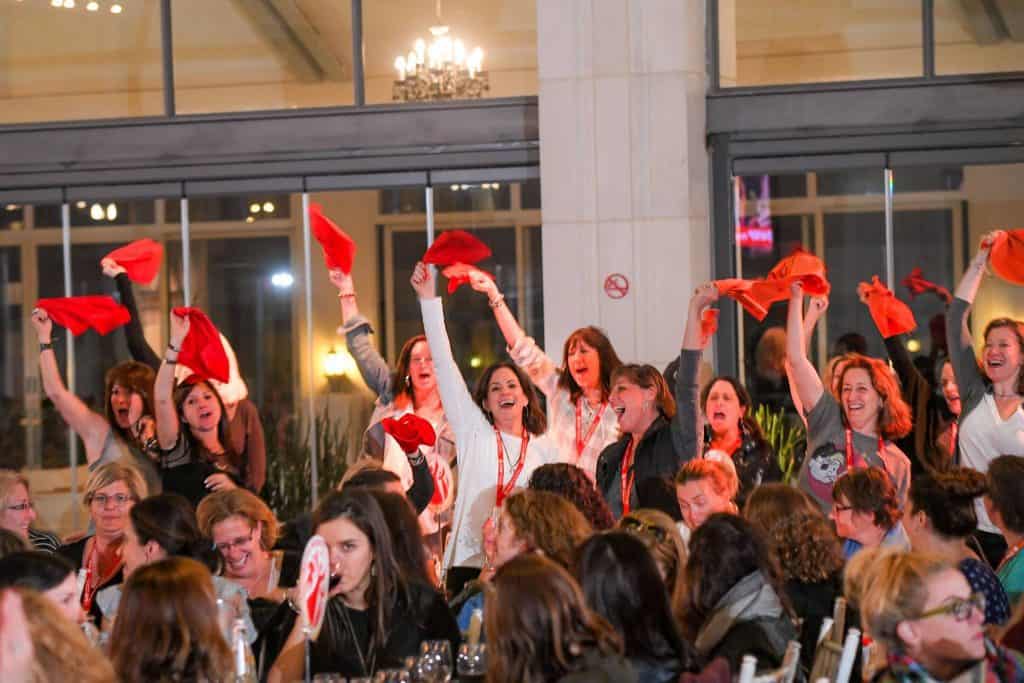 recognized. The group text, created for announcements and in the event anyone became separated, has been renamed and still continues the inside jokes daily. Our unofficial theme song, "Salam", is often stuck in my head and makes me either cry or laugh, depending on the memory it evokes.  The wine we drank together poured freely in Somek Winery, at a tasting in the swanky King David Hotel, on the (not so swanky) Prima Royale Hotel rooftop, in Ben Yehuda Street cafes and on and on.  It still flows when our group gathers monthly as a commitment to each other to learn about and become more involved in our Jewish community.
This bonding could not have happened just anywhere. With our shared desire to explore Israel, many experiences elevated our group. A meaningful Shabbat lunch at Chaya Lester's home was so profound we agreed to extend it by giving up our rare scheduled free time. She led us through stone lined streets into her warm home to truly enjoy Shabbat. Chaya, a dynamic Memphian and JWRP group leader, lives an Orthodox life in Jerusalem with her husband and 4 children. We ate, prayed, sang and talked with her family and several other beautiful Israelis on our trip. It was unique for me to sit still on Shabbat and be a part of how it's meant to be observed.
Every site I explored left its mark on me. Seeing the sun set while I rode a camel, and then the rare super moon rise over a canyon only moments later, reminded me of the range of emotions I felt that week. The sun set in Memphis and there was a super moon, but it's fair to say I might have missed them. They were exquisite over the land of Israel that day. My senses were heightened and my emotions ranged from laughing so hard it hurt to crying from the tenderness of these women with whom I shared my week.
We started as a group of individuals, but returned as a unique, cohesive group with a huge personality (and reputation).  I sat with trip mates at the Memphis International Airport gate when we began our journey, but returned home with my sisters as we boarded our return flight in Ben Gurion Airport.  My Israel has grown in my heart to now include the places I visited with the new friendships I treasure.
To learn about future JWRP MOMentum Trips to Israel and how you can be involved, visit the JWRP website. 
(Visited 175 times, 1 visits today)
Tags:
JCP Memphis
,
Jewish Community Partners
,
Jewish Foundation of Memphis
,
Jewish Memphis
,
Jewish Women's
,
JWRP
,
JWRP Mom trip
,
JWRP Woman Trip
,
JWRP Women Trip
,
Memphis Celebrates Israel at 70
,
Memphis Jewish Community
,
Memphis Jewish Federation
,
Memphis Jewish life
,
Memphis Jewish Population
,
Memphis to Israel
,
Memphis to Jerusalem
,
My Israel Story
JCPConnect
(Visited 175 times, 1 visits today)