We're marking the 70th anniversary of the founding of Israel with a year-long celebration! Keep an eye out for "Memphis Celebrates Israel at 70" branding at your synagogue, at events around town, and online. In this series, we're asking Memphians to tell their personal Israel stories. Do you have a story to tell? 
Rabbi Yosef Hauser is Judaic Studies Principal for Grades 1-8 at Margolin Hebrew Academy.
I spent my junior year of college in Israel learning at Hebrew University during the years of 1979-1980, and this year was a pivotal moment in my life and the lives of many of my friends as well. Now, you must understand that the world was very different then. Let me tell you a weird story that happened to a friend of mine there.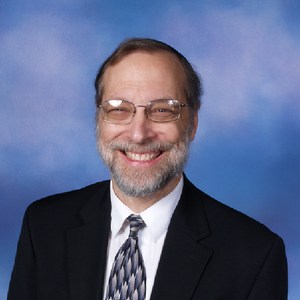 My friend really wanted to visit Jordan to see the archaeological sites there, but in those years, you couldn't travel from Israel to Jordan. There was no peace treaty then. If the Jordanians saw in your passport a stamp that you had gone to Israel, they wouldn't even let you in. What did my friend do? He traveled to Cyprus and reported his American Passport missing. They gave him another one and he traveled to Jordan. His passport was new, so he didn't have a stamp from Israel on it, and so they let him into Jordan.
I didn't learn about this until after he came back, but he got into real trouble. This happened during the holiday of Sukkot. When he decided to return back to Israel by passing over the Jordan/Israel border it was closed for the holiday! He had to wait. When he finally tried to pass over the border to Israel, the Jordanian officials got suspicious when they looked at his passport.
They detained him until he could contact the American Consulate. He was finally allowed to go back to Israel, but he almost got thrown off my program. He was written up in the Ma'ariv newspaper and everybody thought he was just crazy. I never did anything like that during my year, but you get the picture. Spending time in Israel can change your life.
I'm not sure that the world in the Middle East is any less weird now than it was then, but that year was probably the most significant year in my life. That year, I learned to speak Hebrew, took courses in Jewish History, and found a yeshivah to teach me Torah; all of which changed my perspective on life. I gained insights into the Torah view of the world by learning how to study Torah texts in the original language by teachers who understood it deeply and clearly. I realized that learning Hebrew was the key to learning our Torah authentically.  I learned Jewish history with teachers who spent their entire lives researching and examining it in the land where it all happened.  I experienced Judaism in the land where Judaism started. It was life changing. It was during this year that I decided to dedicate my life to teaching Torah to children.
I had many experiences there that changed my spiritual life, but one stands out. During those years, you could walk in the Old City of Jerusalem alone without fear.  One time, based on a tour of the Old City I had taken, I went into the Muslim Quarter of the Old City and found a small alley way that led to a part of the Western Wall that few people visited. There was no one there. It was a small and sacred place unlike the large imposing plaza that is the Western Wall everyone knows today. I was alone with my thoughts and my spiritual feelings near the closest place you can go to find G-d in this world.  In that quiet simple place I felt G-d touch me.  I carry that touch with me every day; when I teach children Torah, when I pray, and when I celebrate as a Jew.
When it was time for me to leave after my year was up, I am not ashamed to admit that I cried openly. I had learned and experienced so much in this place that I found it very hard to leave.  Going to Israel, if you do it the right way, can change your perspective on life. It can even change your priorities and help you see the world from your Jewish roots. It did this for me.
Total Page Visits: 806 - Today Page Visits: 1
Tags:
JCP Memphis
,
Jewish Community Partners
,
Jewish Foundation of Memphis
,
Jewish Memphis
,
Margolin Hebrew Academy
,
Memphis Celebrates Israel at 70
,
Memphis Jewish Community
,
Memphis Jewish Federation
,
Memphis Jewish life
,
Memphis Jewish Population
,
Memphis Jews
,
Memphis to Israel
,
Memphis to Jerusalem
,
My Israel Story
,
Rabbi Yosef Hauser
You May Also Like