News, People
Mother of Fallen Israeli Soldier Spends Emotional, Impactful Week in Memphis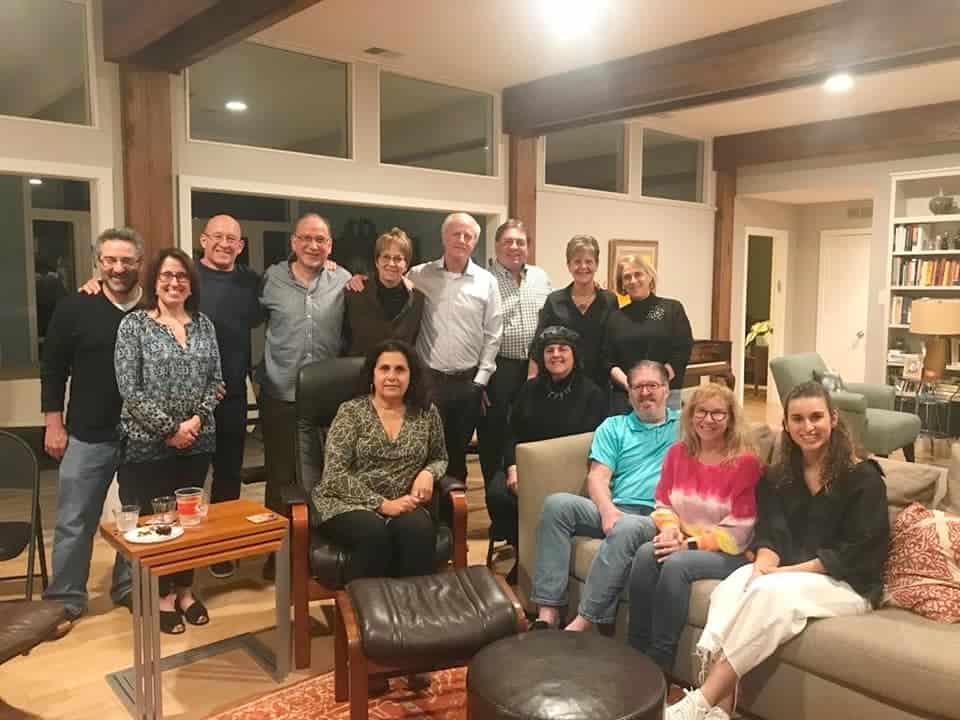 Zehava Shneor is a 20-year veteran of the Israel Defense Forces; a resident of Shoham, Memphis's partner city in Israel; an Israel tour guide; and a past participant in a MOMentum journey for Jewish mothers in Israel. She is also— like many Israeli citizens— a bereaved parent. In October 2003, Zehava's 19-year-old daughter Sarit was killed in a terrorist attack on her army base in Gaza.
Recently, in a program of the Memphis-Shoham Partnership, facilitated by Memphis Jewish Federation, Zehava traveled to Memphis to share her story of personal pain and to make personal connections with the Memphis Jewish community. During her time in Memphis, she explored the city, enjoyed home hospitality from community members, and interacted with a broad swath of demographics— from middle school students to seniors and everyone in between.
Zehava shared with community members her family's approach to loss. In Sarit's memory, Zehava and her husband Shimon established the Returning Home race, an annual event in which 12th grade students at Shoham High School compete in a 2-day relay race which begins at Sarit's army base on the Gazan border and ends in Shoham— a distance of 56 miles. The race symbolizes values of dedication, determination, and love for the land of Israel, and also serves as preparation for students' upcoming army service.
"I wish to thank you for the privilege I have been given to visit the Memphis community and for all those who attended and listened," said Zehava from Israel, reflecting on her trip.
"During my visit, I met different and diversified groups from the community: middle school and high school students, young people, retirees, women from MOMentum who traveled to Israel, Orthodox, Conservative and Reform and many more. I went on this exciting journey in order to share my daughter's story— Sarit, of blessed memory. To tell about the yearly memorial 'Returning Home' race which is held and carried out by Shoham high school students and teachers, where Sarit graduated. We talked about the values which are the core of this race that represents Sarit and who she was: determination; perseverance; memory; friendship; helping others; the connection between army and civilian life."
Jewish Memphians have connected with Zehava's story even before she came to visit. As a project of the Memphis-Shoham partnership, Memphis Jewish Federation helped produce a short film, available on YouTube with English subtitles, following student participants in the Returning Home race and showing the impact the race has had in establishing Sarit's legacy. Additionally, in the weeks leading up to Zehava's visit to Memphis, 90 Memphians participated in a Memphis Jewish Community Center fitness challenge to run, walk, or cycle for a total of 56 miles in Sarit's memory.
In Memphis, Zehava spent time with Hillel students at Rhodes College; teen participants in Jewish Foundation of Memphis's B'nai Tzedek program; religious school students at Beth Sholom Synagogue; middle school students at Bornblum Jewish Community School and middle and high school students at Margolin Hebrew Academy; members of Temple Israel Sisterhood and Temple Israel seniors group; participants in Memphis Jewish Federation's 2018 and 2019 MOMentum journeys to Israel; and Jewish Community Partners' Board of Directors. She also led a Taste of Memories program for two separate groups, in which participants came together to cook one of Sarit's favorite dishes and learn about her life. At a closing ceremony for the fitness challenge, participants in the challenge heard Zehava's story firsthand and viewed the Returning Home film.
"Zehava Shneor's visit to our Teen Talmud Torah program was deeply meaningful for our students," said Danny Kraft, Director of Education & Youth Engagement for Beth Sholom Synagogue. "They reflected on the importance of remembrance in their own lives and in Zehava's, and considered the ways that memory is a part of Israeli, American, and Jewish culture. All the students I spoke to shared that speaking with Zehava was powerful and worthwhile, and enabled them to think more deeply about the legacies of those we remember."
"It was a pleasure and an honor hosting Zehava on her first visit to America," said Stuart Lazarov, a member of Memphis Jewish Federation's Memphis-Shoham Partnership steering committee and one of Zehava's home hospitality hosts. 
"She brought to life the importance of Sarit's service to her country and her life as a soldier in the IDF. The race from Gaza to Shoham, 'Returning Home,' now in its 16th year, brings the community high school seniors of Shoham together in solidarity. It enables them to know Sarit and her story while preparing them for their service in the IDF. The students learn about commitment and sacrifice as they prepare and train for the 56 mile race.  Zehava was able to engage a broad segment of our community and bring us together, as well, in appreciation of her beautiful family and their story."
Total Page Visits: 6788 - Today Page Visits: 3
Tags:
B'Nai Tzedek
,
Hillels of Memphis Rhodes
,
Jewish community
,
Jewish Community Partners
,
Jewish Federation Memphis
,
Jewish Foundation of Memphis
,
Jewish life in Memphis
,
Jewish Memphis
,
Jews in Memphis
,
JWRP Mom trip
,
Memphis Jewish Community
,
Memphis Jewish Federation
,
Memphis Jewish Foundation
,
Memphis Jewish life
,
Memphis Jewish Population
,
Memphis Jews
,
Memphis Shoham partnership
,
Memphis-Shoham
,
MOMentum Women Trip
,
MOMentum Women's Trip
,
Rhodes College Hillel
,
Rhodes Hillel
,
Sarit Shneor
,
Shoham
,
Shoham Israel
,
Shoham Memphis
,
Zahava Shneor