News, People
Memphis Jewish Federation's Senior Services Directory 2.0 Available in Print, Online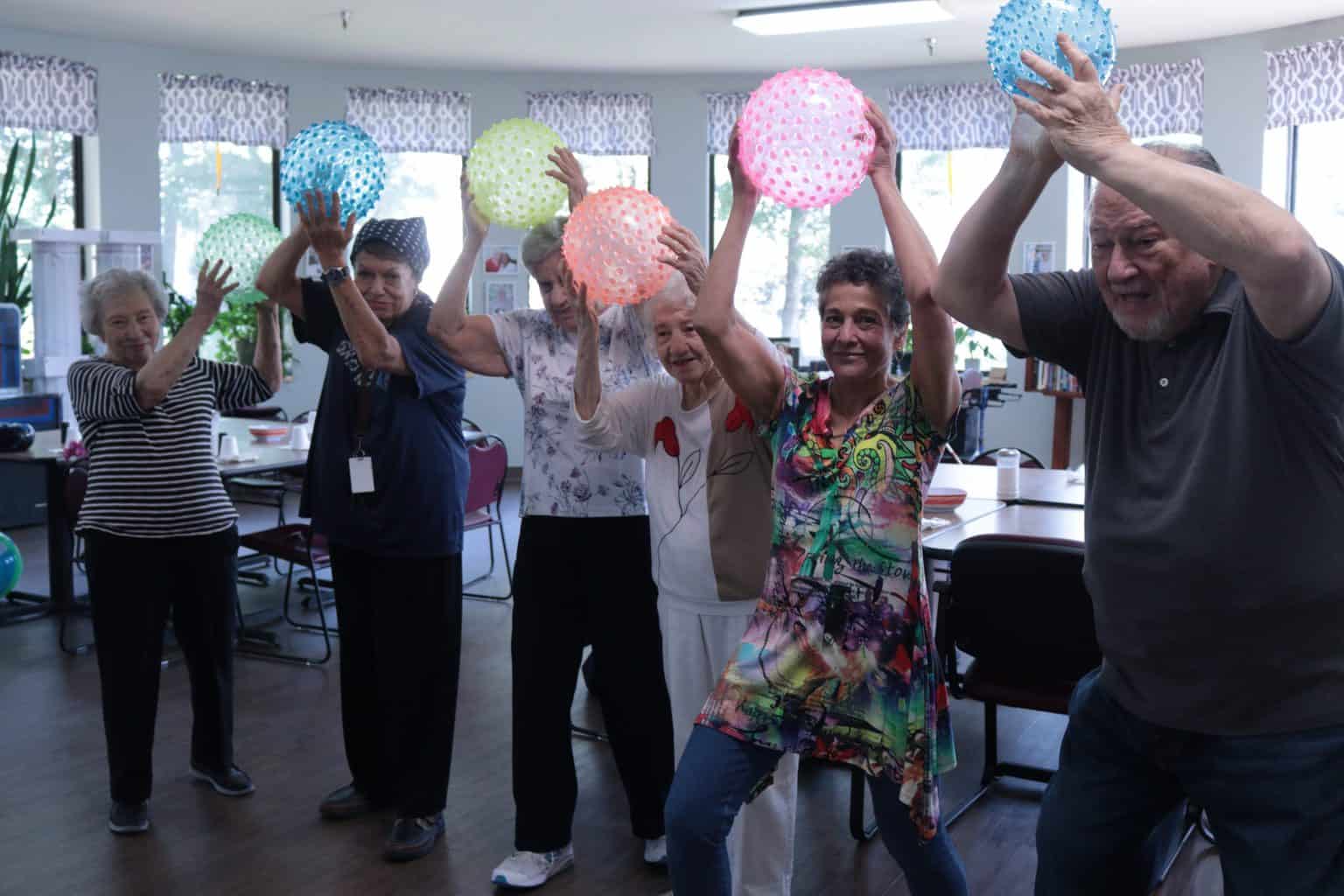 Launched in late 2017 under the leadership of Memphis Jewish Federation (MJF)'s Senior Services Collaborative (SSC), the Senior Services Directory quickly become a reliable resource for seniors and their caregivers in the Memphis Jewish Community. Packed with information about services, activities, and programming provided to area seniors and the important people in their lives, the initial run of the 8-panel brochure was instantly popular.
Fast forward about two years and the SSC's supply of 3,000 copies of the brochure had been been depleted. Partner agencies distributing the brochure reached out to MJF requesting more copies of this invaluable central source of information about the robust senior programming available throughout the Memphis Jewish community. To continue meeting this need, Memphis Jewish Federation has recently updated and reprinted the brochure, which now more accurately reflects the landscape of senior services and program offerings at senior-serving agencies and local congregations.
A large-print, glossy quad-fold brochure with a comprehensive listing of senior services provided by the Memphis Jewish community, the Senior Services Directory is broken down into categories such as Vital Needs, Companionship, Transportation, and Wellness. The SSC also made this information available in digital form at www.memphisjewishseniors.org, which is updated as needed. Many local seniors and their caregivers have likely received brochures mailed directly to homes, but copies are also available at local congregations and agencies serving Jewish seniors, and at senior independent living and assisted living facilities, geriatric medical offices, and hospitals.
The update and reprint was funded in part by a B'nai Tzedek teen philanthropy grant and by two donors giving anonymously through Jewish Foundation of Memphis's Needs List, a popular resource for donors looking to make a meaningful impact on philanthropic causes important to them. The office of Jewish Community Partners, the agency that operates both Memphis Jewish Federation and the Jewish Foundation of Memphis, also has copies of the brochure for distribution. Visit JCP at 6560 Poplar Avenue, inside the Memphis Jewish Community Center. We can also mail one to you. Send an email with your name and address and we'll send a copy your way.
The Senior Services Directory is a model case-study of a successful collaboration. Our agencies and congregations submitted information about their respective senior services and SSC members made valuable editorial suggestions and recommendations," said Bluma Zuckerbrot-Finkelstein, JCP's Chief Strategy Officer. "It is these kinds of collaborations that move the needle in a community."
The SSC was formed in November 2015 in the wake of Memphis Jewish Federation's 2014-2015 Community Needs Assessment Study, which identified the challenge of delivering accessible and meaningful programming to seniors. The committee is comprised of representatives from all agencies interfacing with Jewish seniors, congregations, retired Jewish senior professionals, and community volunteers passionate about senior services. Since its inception, the SSC has made significant progress not only in expanding the menu of programs and services available to seniors, but also in ensuring that seniors in the Memphis Jewish community are aware of the programming that exists.
Total Page Visits: 14053 - Today Page Visits: 6
Tags:
Jewish community
,
Jewish Community Partners
,
Jewish Family Service
,
Jewish Family Service Memphis
,
Jewish Family Services Memphis
,
Jewish Federation Memphis
,
Jewish Foundation of Memphis
,
Jewish Home
,
Jewish life in Memphis
,
Jewish Memphis
,
Jews in Memphis
,
Memphis Holocaust survivors
,
Memphis Jewish Community
,
Memphis Jewish Federation
,
Memphis Jewish Federation Campaign
,
Memphis Jewish Foundation
,
Memphis Jewish Home and Rehab
,
Memphis Jewish life
,
Memphis Jewish Population
,
Memphis Jewish Seniors
,
Memphis Jews
,
Memphis philanthropy
,
Plough Towers
,
Plough Towers Memphis
,
Senior services in Memphis