News, People
Memphis Jewish Community Welcomes Teen Scouts from Israel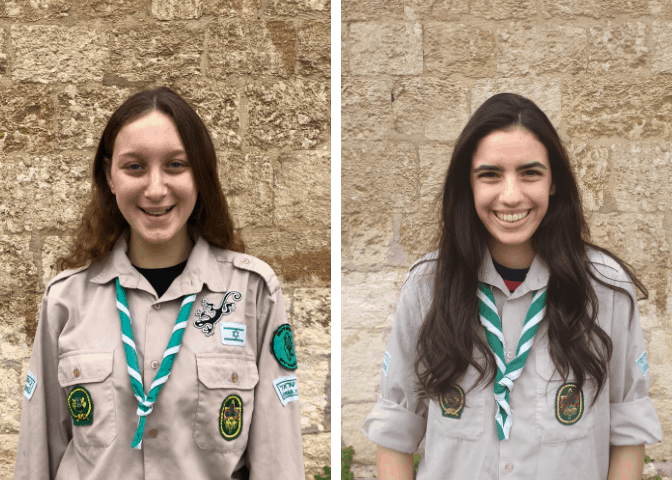 By Gila Golder
School's out, temperatures are climbing, grills are popping up in backyards— and two vivacious and energetic Israeli teens are in town, engaging with the community and serving as informal goodwill ambassadors for Israel. Must be summer in Memphis!
Reut Shnitzer, 17 (on the left above), and Ella Steinfeld (right), 16, are members of the Israel Scouts (Tzofim) movement, and this year they have both served as troop leaders in their respective communities in Israel. They will be here through the end of the summer, working as Israeli culture specialists at the MJCC Day Camp and interacting with all segments of the Memphis Jewish community.
Reut is from Shoham, Memphis's partner city in Israel. She studies biotechnology and enjoys hiking, traveling, and surfing, and is already a leader in her community. She serves as head of Youth Parliament, which represents several local youth groups in Shoham, and has played an active role in creating collaborative after-school teen programming for the community. Reut's brother Naor is an officer in the Israeli army and has inspired her to look forward to her own upcoming army service: "When he comes back home and he tells me stories about the army, it encourages me to serve in the IDF".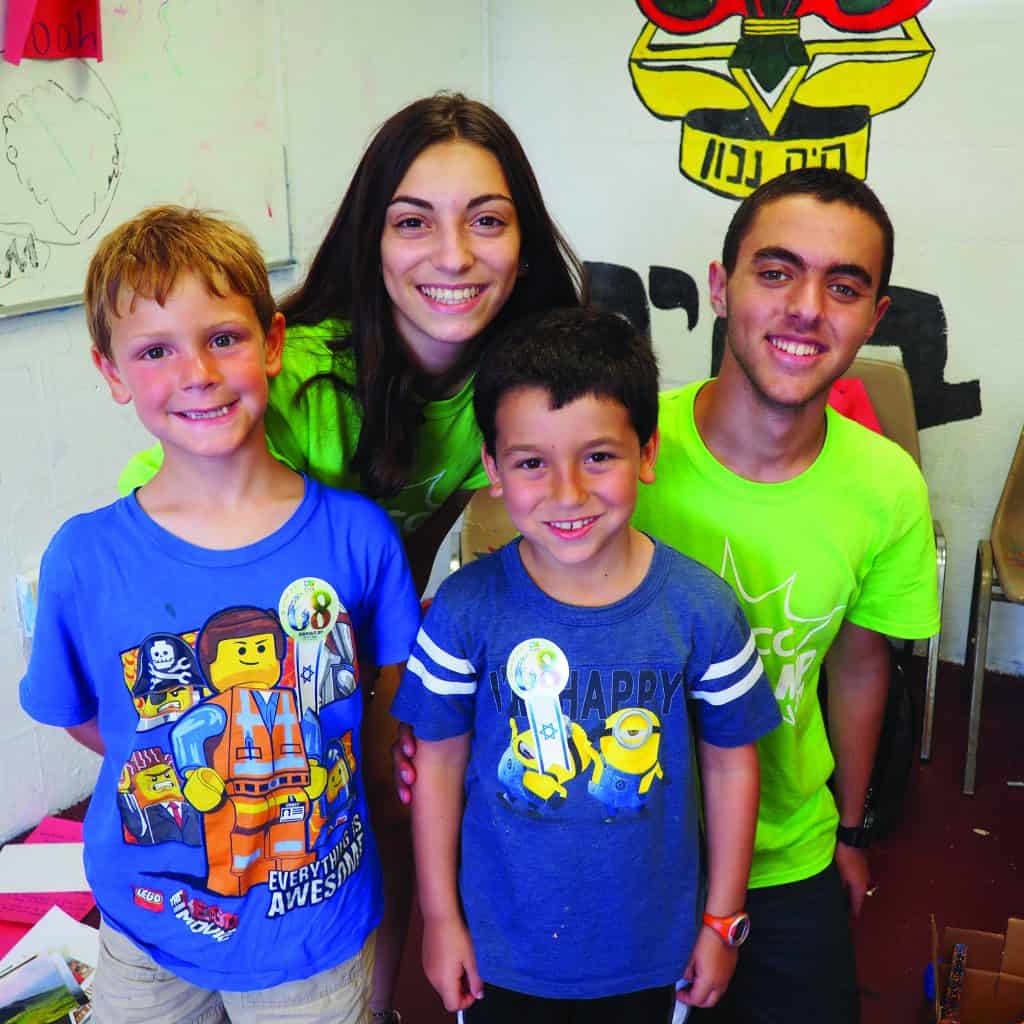 Michele Buring, a Memphis Jewish Federation volunteer who is involved with both Israel Scouts and the Memphis-Shoham Partnership, commented, "This will be my 9th year on the Israeli Scouts committee and my 1st year on the Memphis-Shoham committee. It's been so inspiring for me to get to know the Israeli kids each summer, and having Reut join us this year really facilitates putting a 'face' on who the people of Shoham are. I hope her being in Memphis will spark interest in our community and maybe more people who journey to Israel in the future will add a stop in Shoham to their itinerary!" (Memphis Jewish Federation can arrange home hospitality in Shoham for Memphis visitors— contact the Federation office for more information.)
Ella is from Herzliya, "a nice city next to the central coasts of Israel". She attends a STEM-focused high school and, like Reut, studies biotechnology. In her spare time, she is an avid piano player and volunteer for Magen David Adom (Israel's Red Cross organization). Ella is no stranger to international travel, having already participated in summer programs in Switzerland, Palo Alto, New Jersey, and Atlanta, and will bring boundless energy and enthusiasm to her work here— she writes, "I am ready to make this next summer the best one!"
In addition to Reut and Ella, Memphis will also host the Israel Scout Friendship Caravan, a group of Israeli high school students and musical theater enthusiasts. The Caravan Scouts will visit Memphis as they travel across America, educating diverse audiences about life in Israel through their engaging performances. They will be in Memphis July 8-12; more information about their performance schedule is forthcoming.
Israel Scouts is a program of Memphis Jewish Federation, and is funded through Federation's Annual Community Campaign by the Art and Bert Wolff Israel Summer Scouts Endowment Fund at the Jewish Foundation of Memphis and the Lemsky Endowment Fund at the Federation. Reut and Ella, as well as the Caravan Scouts, will experience "southern hospitality" during their time in Memphis, thanks to the generosity of members of the Memphis Jewish community who will act as host families.
A few spots are still available to host Scouts; if you are interested in hosting, please contact Michele Buring at 481-5566 or micheleburing@yahoo.com.
This year's Israel Scout Planning Committee includes Kate Basar, Michele Buring, Mark Clemons, Melissa Faber, Leslie Fargotstein, Meitav Menachem, Laura Wolff Morris, Sophie Samuels, and Bert Wolff, the Scouts' "Memphis grandmother" for over 40 years.
For more information about the Scouts' visit to Memphis, please contact any committee member or Gila Golder at ggolder@jcpmemphis.org.
Total Page Visits: 4488 - Today Page Visits: 2
Tags:
Art and Bert Wolff
,
Art Wolff
,
Art Wolff Memphis
,
Bert Wolff
,
Israel Scouts
,
Israeli Scout Friendship Caravan
,
Israeli Scout Friendship Caravan Memphis
,
Israeli Scouts
,
Israeli Scouts Memphis
,
Jewish Community Partners
,
Jewish Federation Memphis
,
Jewish Foundation of Memphis
,
Jewish life in Memphis
,
Jewish Memphis
,
Jewish philanthropy
,
Jews in Memphis
,
Memphis Jewish Community
,
Memphis Jewish Community Center
,
Memphis Jewish Federation
,
Memphis Jewish Federation Campaign
,
Memphis Jewish Foundation
,
Memphis Jewish life
,
Memphis Jewish Population
,
Memphis Jewish teens
,
Memphis Jews