News
Jewish Foundation Provides Valuable Information About Charitable Giving Strategies to Local Non-Profits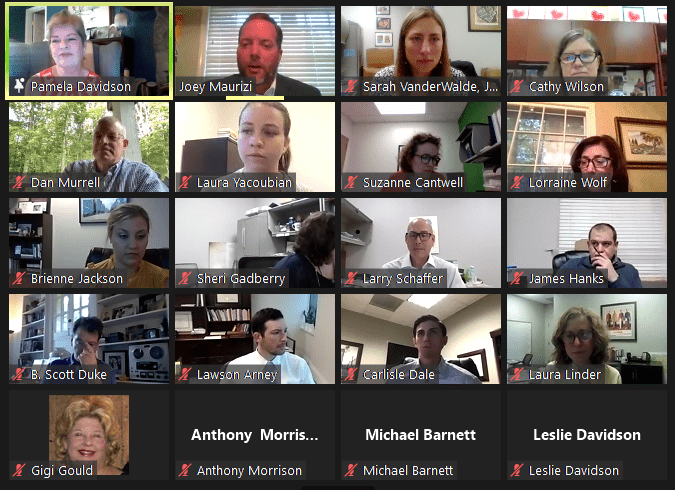 "It's not about death but about legacy… talk to someone today about making an impact and let me show you how." That was how Pamela Davidson, an expert in planned giving, began a two-part webinar for the Jewish Foundation of Memphis' audience on Thursday, September 30.
Planned giving, also referred to as gift planning or legacy giving, is any major gift made in one's lifetime that is for the future, or at death as part of a donor's overall financial and/or estate planning. Typically, these gifts come from a donor's assets rather than their income. They can use assets such as investments, life insurance, real estate, personal property, or cash. While the term sounds technical, it really describes how a donor wants to leave a legacy to the charities they care about.
The Jewish Foundation partnered with the Planned Giving Council of the Mid-South to host a two-part series featuring Pamela Davidson, J.D., founder and President of Davidson Gift Design, and Senior Vice President with Thompson & Associates in Bloomington, Indiana. During the first Zoom session, Ms. Davidson reviewed twelve concrete steps to promote planned giving at an organization. The second session delved into details of working with donors, capturing an audience of estate planning attorneys, financial advisors, CPAs, and development professionals.
The Jewish Foundation facilitates legacy giving, supports endowment development of its partner agencies, and maintains relationships with local professional advisors to encourage philanthropy with the mission of building and sustaining Jewish Memphis. "The Jewish Foundation is the trusted partner for charitable giving in the Jewish community. Having Pamela Davidson, an incredible speaker, present to us in Memphis is an example of the resources we provide our partner agencies, professional advisors, and the broader community. While we would have loved to host Pamela in-person, hosting it over Zoom expanded our audience to non-profits all over the mid-South," said Sarah VanderWalde, Director of Programs at the Jewish Foundation. "Pamela shared the benefits of local community foundations and how they can be a resource, and that is exactly what the Jewish Foundation is here to do."
Laura Yacoubian, Development Director at Temple Israel, participated in both webinars. "I am glad I attended the seminar with Pamela Davidson and grateful to the Jewish Foundation for providing this learning opportunity," said Laura. "As the new Director of Development at Temple Israel, I am excited to apply what I learned about legacy giving to support our Temple Israel community in planning gifts that are ultimately about life, purpose, and Jewish continuity." Recordings of the two webinars can be viewed on the Jewish Foundation's website – https://jcpmemphis.org/foundation-events.
Total Page Visits: 560 - Today Page Visits: 1